River Vanch.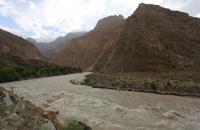 Climbing tours in Tajikistan.
"The journey of a thousand miles begins with a single step" 
Lao Tzu.
Trip to Vanch river.
The Vanch River (in the headwaters of Abdukagor) flows through the territory of the Darvaz region of the Gorno-Badakhshan Autonomous Region of Tajikistan and belongs to the Amu Darya basin. The river is sandwiched by the Darvaz ridge in the north and the Vanch ridge in the south, it is the right tributary of the Panj River.
The length of the river is 92 kilometers, the basin area is 1990 kilometers square. It receives its main food from the huge glaciers of the ridge of the Academy of Sciences, as well as from numerous tributaries flowing down from the Vanch and Darvaz ranges that extend along its valley.
The river is full of water, characterized by a large fall, a fast current, in its channel there are rapids and waterfalls. The weighted average catchment height is 3,780 meters above sea level. 59% of the annual runoff falls between July and September.
The month of maximum runoff is July (the place of measurement is the Vanch village). Vanch flows from the Abdukagor glacier lying on the western slope of the Vanch Range. The average annual water flow is about 50 cubic meters per second, catastrophic floods (up to 1000 cubic meters per second) are possible that occur when a dammed lake breaks out, which forms in the upper reaches of the river when the pulsating glacier Medvezhye glides over the valley.
The small hydropower plant Techarv was built on the Vanch River in 1995, and in recent years, due to outdated equipment, it supplied up to 260 kW in the summer and only 140 kW of electricity in the winter months, which made it possible to provide only a part of the region's consumers.
In the summer of 2015, the main facilities of the Techarv hydroelectric station were destroyed as a result of the debris flow. In March 2016, she was stopped for complete rehabilitation.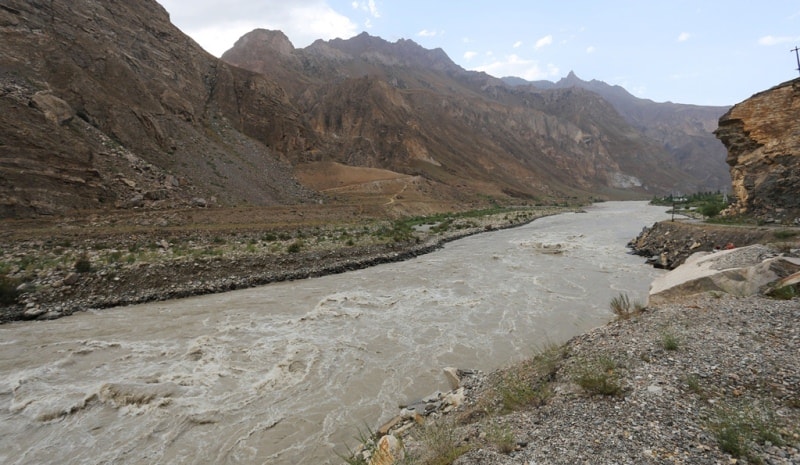 Authority:
http://www.cawater-info.net/bk/water_land_resources_use/docs/rivers.html
Photos
Alexander Petrov.