Saratog River.
Nature and geography of Tajikistan.
"A tourist is a person who is exhausted by civilization and takes out his suffering in nature."
A. Karabichevsky.
Landscape natural monuments of Tajikistan.
The Saratog River with a length of 10 kilometers flows into the southwestern part of Lake Iskanderkul originates in the Gissar ridge and the Dukdon mountains, is located in the Aininsky region, Sughd region. The Saratog River is formed from the confluence of the Karakul River with its left (southern) tributary Sarykhoda.
The Saratog River is characterized by an average annual discharge of about 13.5 cubic meters per second and a basin area of ​​562 square kilometers. High water and low water levels in the river occur in June - August and February, respectively.
The Saratog River brings over 3760 tons of sediment to Lake Iskanderkul annually. The weighted average height of the river catchment area is 3480 meters above sea level. The average daily water consumption is 62.7 cubic meters per second (the place of measurement is the mouth of the river).
The number of rivers less than 10 kilometers long located in the Saratog river basin is 28, their total length is 61 kilometers. The runoff coefficient is characterized by - 1.54. The month with the highest runoff is July. 54% of the annual runoff occurs between July and September.
The river is fed by ice and snow. Saratog is included in the I group of rivers with a limiting spring season. The Khazormesh River, 15 kilometers long and with a catchment area of ​​about 125 square kilometers, flows into Lake Iskanderkul from the southern part.
The average annual discharge of water is 4.64 cubic meters per second, and annually the river brings 1,375 tons of sediment to Lake Iskanderkul. The Saridevor River is one of the largest tributaries of the Hazormesh River with a length of 10 kilometers and a basin area of ​​more than 52.3 square kilometers.
The average annual water consumption is 1.77 cubic meters per second.
Geographic coordinates of the Saratog River: N39 ° 02'46.77 "E68 ° 18'02.30"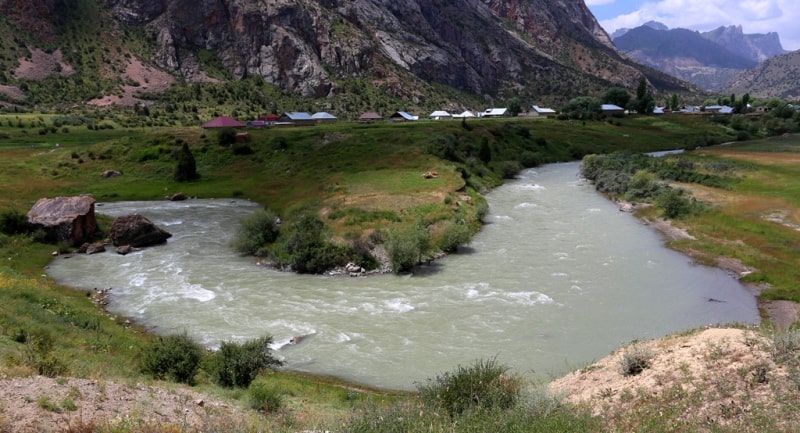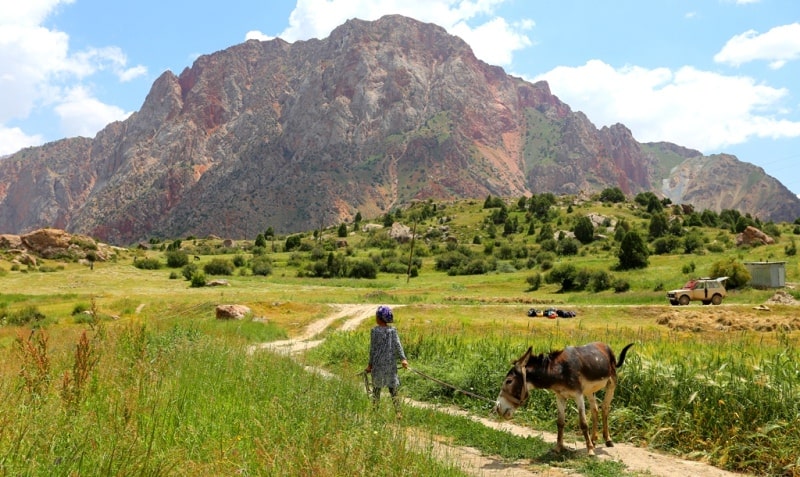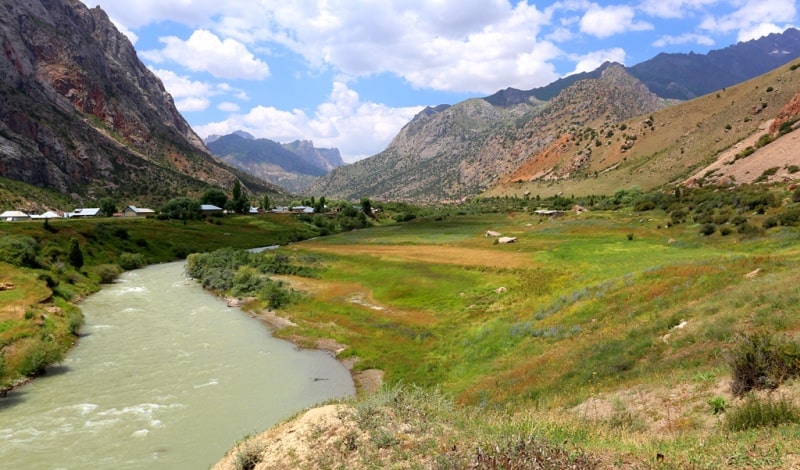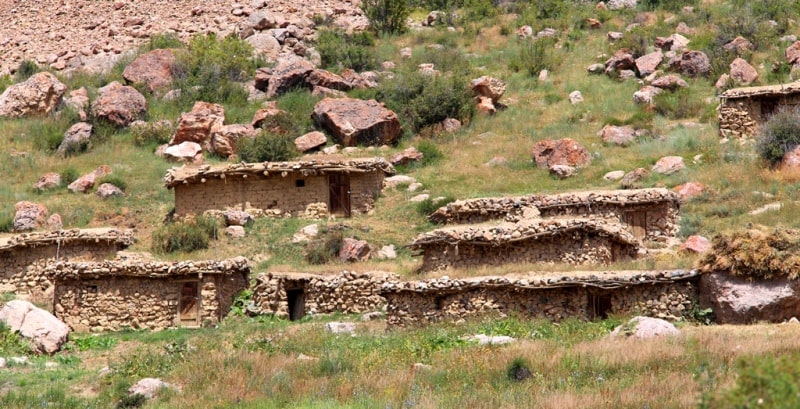 Authority:
ttp://www.cawater-info.net/bk/water_land_resources_use/docs/rivers.html
Photos by
Alexander Petrov.