Sarykol ridge.
Coach tour in Tajikistan.
"I am awfully greedy; I want everything from life. I want to be a woman and to be a man, to have many friends and to have loneliness, to work much and write good books, to travel and enjoy myself, to be selfish and to be unselfish… You see, it is difficult to get all which I want. And then when I do not succeed I get mad with anger" 
Simone de Beauvoir.
Side trip in Tajikistan.
Sarykol Range (taj. Rashte Kuh Sarikol) - a mountain range in the Eastern Pamirs, stretching along the border of Tajikistan and China. The Sarykol Range is located in the Eastern Pamirs, in the Murgab district of the Gorno-Badakhshan Autonomous Region of Tajikistan.
The ridge stretches from the Markansu river valley to the spurs of the Hindu Kush, skirting the basin with lakes Shorkul and Rangkul from the north. It serves as a watershed for the basins of the Tarim River, Karakul Lake and Amu Darya.
The height of the Sarykol Range ranges from 4500 to 5800 meters above sea level, the highest point is Mount Lavirdir, 6351 meters above sea level. The length of the ridge is about 350 kilometers. The ridge is composed mainly of crystalline schists and granitoids.
In the lower part of the slopes there is sparse vegetation of the cold high mountain desert. Above 5000 meters above sea level - valley and slope glaciers. In the Tajik part of the ridge, there are 240 glaciers with a total area of ​​144 square kilometers.
The name of the ridge is given by the current Sarykol River at its foot - in the translation "yellow river" (Kyrgyz. Sary "yellow", count "river").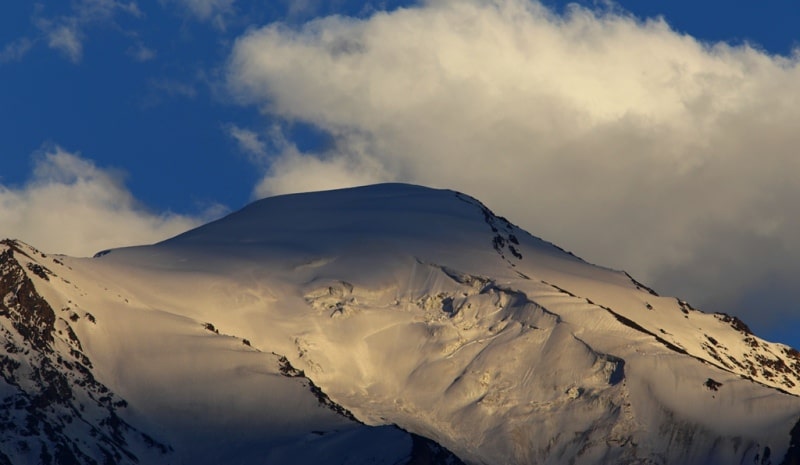 Authority:
Wikipedia
Photos
Alexander Petrov.