Sea port of Aktau.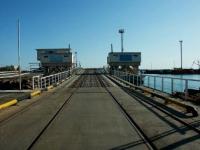 Excursion tour in of Aktau.
"Those who are not accustomed to losing ground under their feet suffer from seasickness"
Photo tours in town of Aktau.
Aktau port is located on the eastern coast of the Caspian Sea and is the only sea port of Kazakhstan intended for international transportation of various dry cargoes, crude oil and oil products. The creation of peripheral industrial centers, the rise of the economy and culture of the national suburbs, as well as the interests of strengthening the defense capabilities of the countries of the former Soviet Union, required appropriate transport support, in particular, sea communications.
To transport the products of the uranium industry and oil fields of the Mangyshlak region, the port of Aktau was built in 1963. The creation of the port began with the construction of the main and auxiliary breakwaters and simultaneously four dry cargo berths.
In 1969 - 1986, four oil berths and a ferry complex were created. In the USSR, most of the traffic through the port of Aktau was in oil (up to 7 million tons per year in the early 80s), while the transportation of dry goods did not exceed 300 thousand tons per year. With the collapse of the Soviet Union, traffic volumes decreased significantly.
In 1995, due to the intensive export of Kazakhstani metal and an increase in the volume of sea transportation of oil produced by the Tengizchevroil (TCO) joint venture, traffic volumes began to grow. Later, the port played a significant role in the construction of the BN-350 nuclear power plant, chemical plants and the city of Aktau itself.
Reconstruction of the seaport of Aktau 1999 was a turning and significant year in the life of the port. Capacity upgrade projects have been implemented, the port infrastructure and management structure have improved.
The Government of Kazakhstan, together with the European Bank for Reconstruction and Development (EBRD), implemented a program of cardinal development and reconstruction of the port 1997 - 1999 in the amount of the allocated loan (74 million US dollars).
In 1999, the first phase of port reconstruction was completed. The President of the Republic of Kazakhstan N.A. Nazarbayev attended the ceremony to complete the reconstruction of the port of Aktau. After the reconstruction, the port's loading and unloading facilities for servicing dry cargo vessels were brought up to 1.55 million tons per year, while the previous opportunities for oil transshipment were preserved - 8.0 million tons per year.
After reconstruction, Aktau port presents a modern multi-purpose terminal, and, like in most ports of the world, its work does not stop even for a minute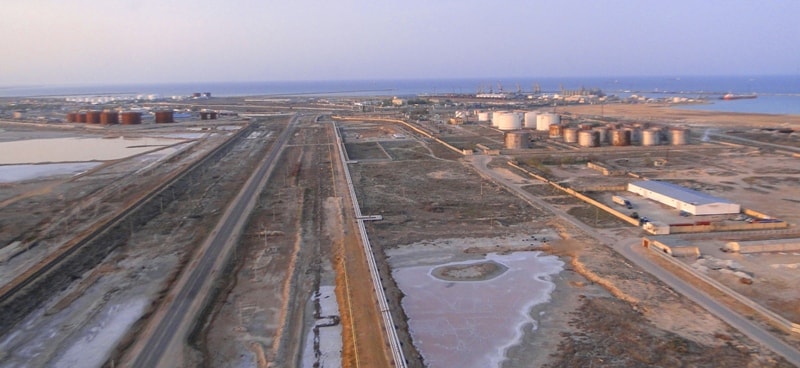 Authority:
Andrey Astafiyev, the town of Aktau.
Photos
Alexander Petrov.