Shelter fortress on Boszhira.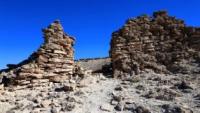 Highlights of Mangyshlak.
"Only that comprehends a life who gets into other worlds"
Maghon, Carthaginian the traveller.
Mangyshlak Holidays & Tours.
The mysterious structure is located in the Boszhira valley on a narrow bulkhead that connects the Zhogarly plateau and the Ulken keme remnant in the Karakiya district of the Mangistau region. A path has been laid along this jumper through the fortress-shelter made of stones.
The lintel, no more than 16 meters wide and 80 meters long, keeps the secret left to us by the people who laid down this structure. Definitely, this structure is an obstacle for those who intended to climb the hill without permission.
The fortress-shelter is a stone wall, up to 2 - 2.5 meters high and about 30 meters wide, which blocks the narrowest place before the exit of the surviving island chink to the Ulken Keme, remnant. There is a clear opening or gate 2 meters wide in the wall. In all likelihood, this is a temporary shelter, since there is no water on the Ulken keme hill and there are no other routes that could be used to climb or descend from there.
For what purposes this structure was used by local archaeologists.
Geographic coordinates of the fortress-shelter between the Zhogarly plateau and the Ulken keme outlier: N43 ° 25'28.23 "E54 ° 04'06.20"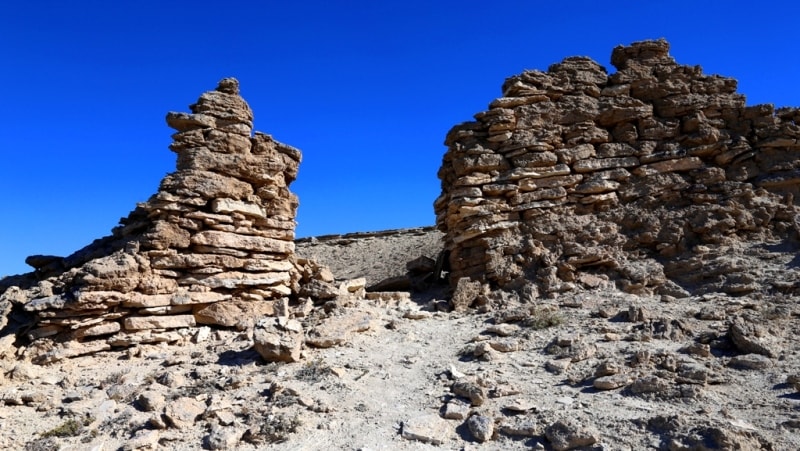 The text and photos
Alexander Petrov.