Sultan Begim mausoleum.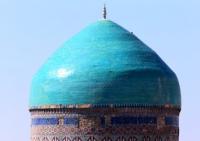 Architectural monuments of Southern Kazakhstan.
"An ancient burial site will always hold clues as to who the people were, and to who we are" 
Anthony T. Hincks.
Group Programs monument Tours Kazakhstan.
The buildings in the immediate vicinity of the mausoleum have mainly sacred functions. These include the Friday Mosque on the hill of Kul Tobe, a hundred metres south of the mausoleum, a domed bathhouse for ritual cleansing, a hilwet, or place for fasting prayers during Ramadan, an underground crypt, the mausoleum of Yesim Khan, and the small but exquisite Rabiga Sultan Begim mausoleum directly opposite the main southeastern peshtak.
Many of these buildings, including the pentangular shahristan dating from XIII-th – XIV-th centuries, have only recently been restored. Turkеstan's fame is inextricably linked to the Mausoleum of Khoja Aкhmed Yasawi, an important pilgrimage site in the Islamic world (some claim that this mausoleum is the second most holy place in Islam after Mecca, and three pilgrimages to it equal a single pilgrimage to Mecca).
The building, constructed on the orders of Tamerlane between 1389 and 1405 in honour of the prophet Khoja Ahmed Yasawi (also Hoddzha Ahmed Yassawi), is one of the finest and most important works of architecture from the Timurid era.
We owe this wonderful building to the generosity that came over Tamerlane after his victory over the Golden Horde and the destruction of their capital - and perhaps some noble feeling that accompanied thoughts of his imminent marriage.
Armies of pilgrims turned up, many of them donating treasures. This led to Tokhtamysh, a Khan of the Golden Horde, attacking the city more than once in order to plunder the burial site. The mausoleum that we admire today was built on the site of the old mazar, the unbaked tiles of which were showing signs of decay at the time of Tamerlane's arrival.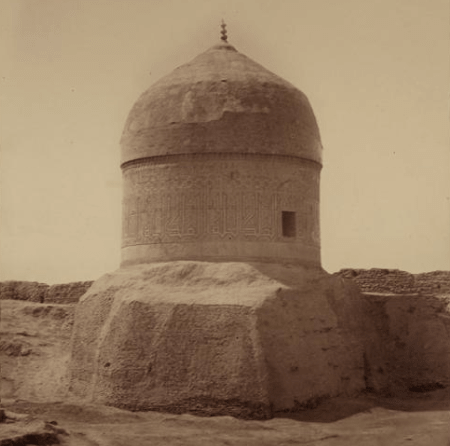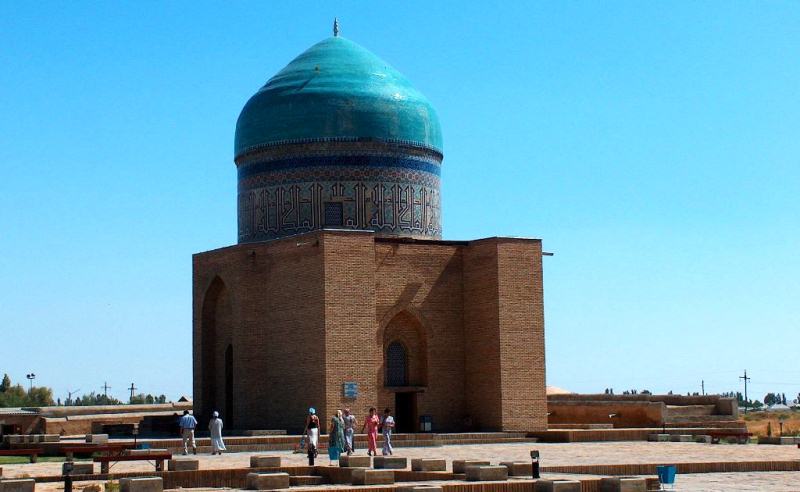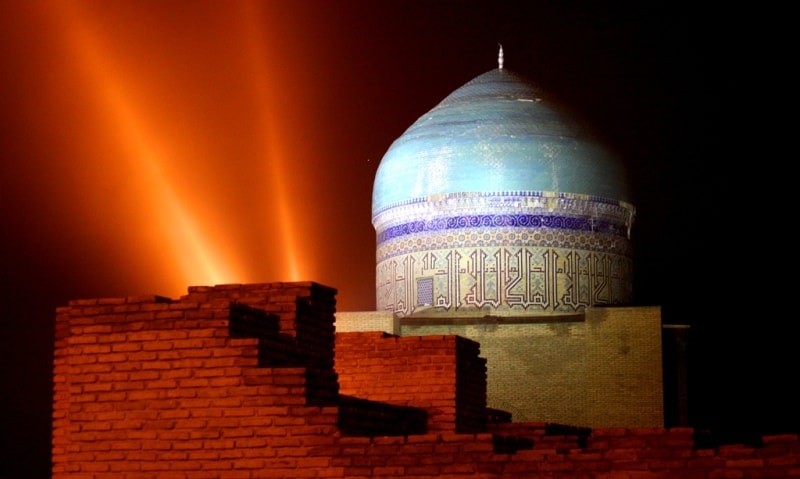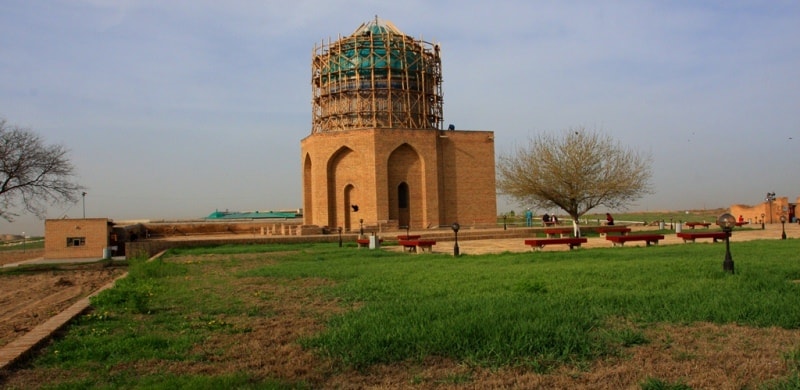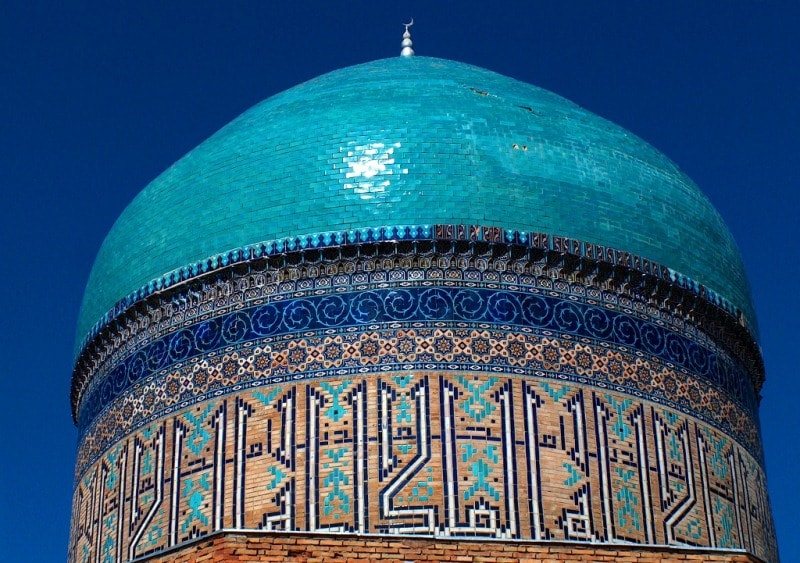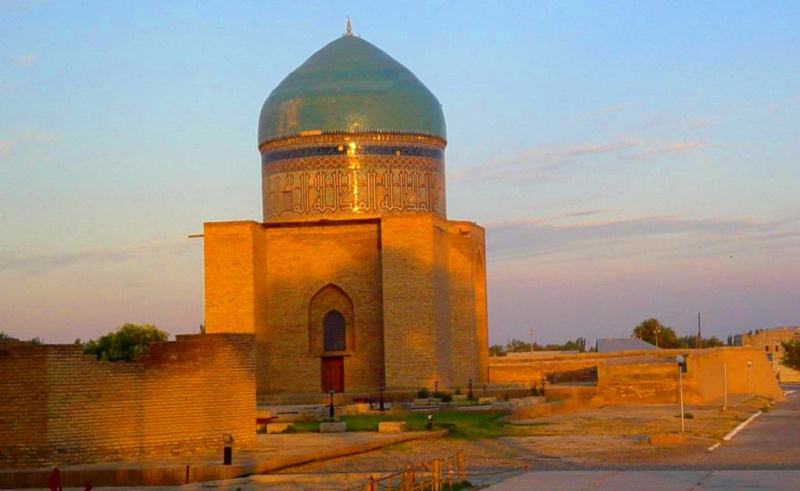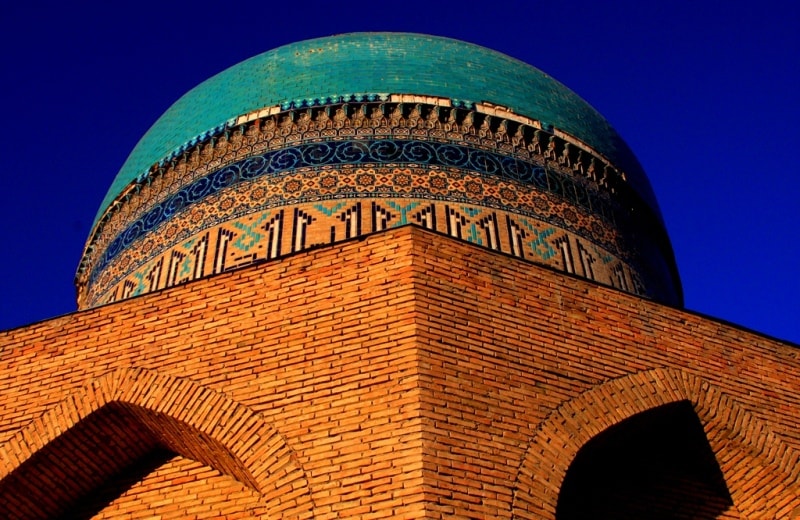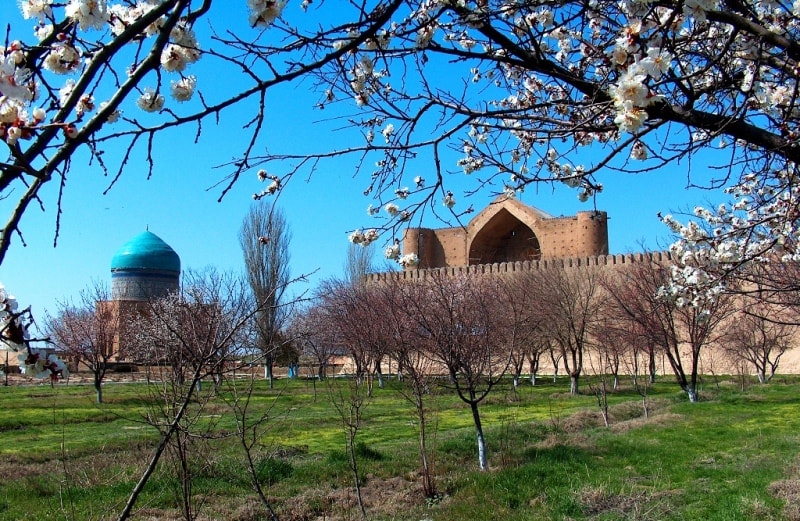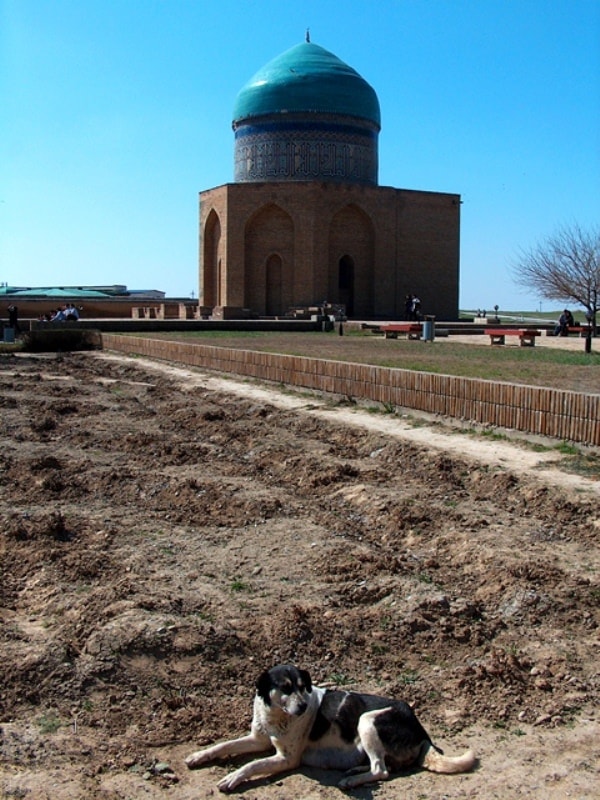 Authority:
The guidebook across Kazakhstan . Authors Dagmar Schreiber and Jeremy Tredinnick.   Publishing house "Odyssey".2010. 
Photos
Alexander Petrov.