Summer in Kazakhstan.
Summer tours of Kazakhstan.
«Every creature lives in a state of war by nature»
Jonathan Swift.
Tour - a travel to Kazakhstan.
It lasts on average for 5 months everywhere (May - September). The air temperature goes up to 38 C in the north and 46 C in the south. The air humidity is low with mostly windy and dry weather being established.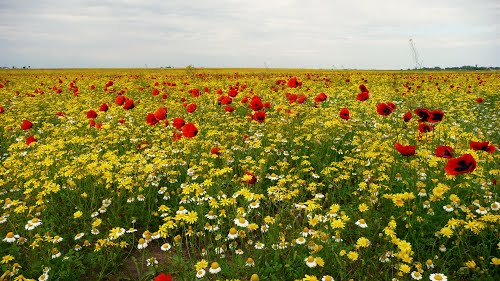 Summer comes in early June in the forest-steppe and steppe zones. One can observe often rains and strong western winds in early summer. The weather in the western steppe zone is mostly dry and hot.
The recurrence of similar weather in the plain and low hill areas of the eastern part of the zone equals to 35 - 40%. The weather becomes moderately humid towards the Altai piedmont. The Altai mountains summer is heavily rainy and moderately warm in the plain and lowland belt of the Saur and Tarbagatai piedmont heights.
Precipitations are extremely insufficient within the semi-desert zone in summer. The summer weather mode forms in as early as May in the semi-desert zone. Sunny dry weathers dominate starting the second half of May almost everywhere sometimes even exceeding the July values.
There are no precipitations at all sometimes. The impact of very dry and hot winds is observed from the south. The recurrence of hot and dry weathers increases up to 65 - 70% in the areas of the Usturt Plateau, Betpak Dala, Syrdarya midstream and South Balkhash.
However, the driest weather is characteristic for the Kyzylkum Desert (95% recurrence). The attenuation of dry weather can be observed during summer months on the Caspian shore. The recurrence is observed here of sunny, moderately humid and humid weathers.
The coming of summer depends on altitude in mountainous areas. It delays as the altitude increases. The summer weather here is moderately warm and humid with local cool mountain-valley winds and frequent thunder-storms. Cloudy weathers play a leading role in highland belts.
The warmest month in Kazakhstan is July. The average July temperature is +19 C in the north (Petropavlovsk) and + 28 to + 30 C in the south (Darbaza). The highest temperature does not exceed +41 C in the north and +47 C in the south.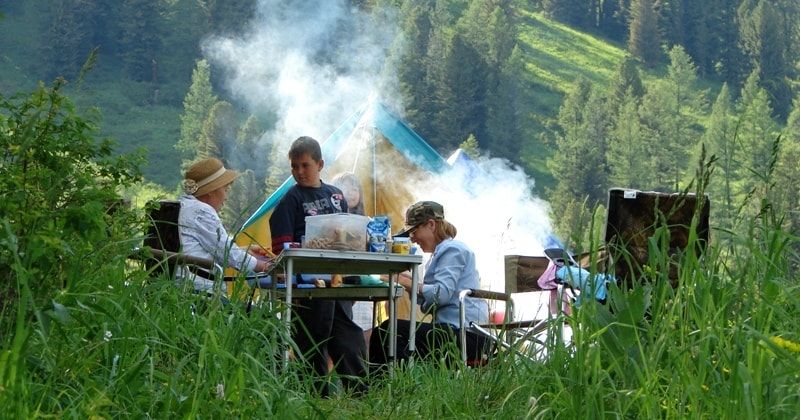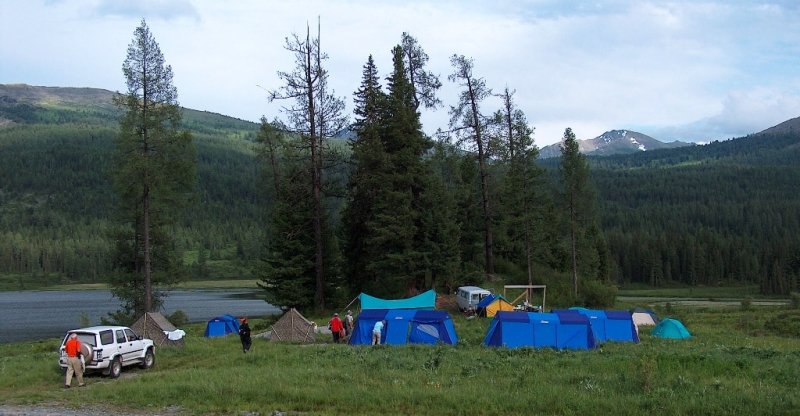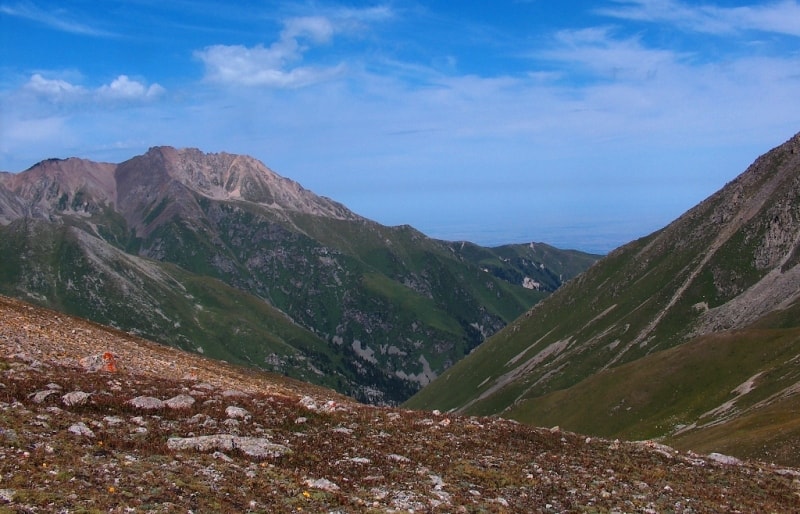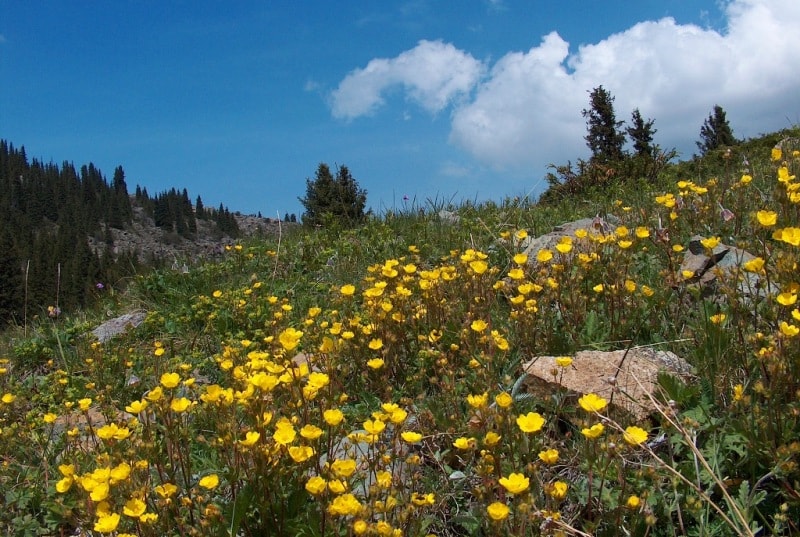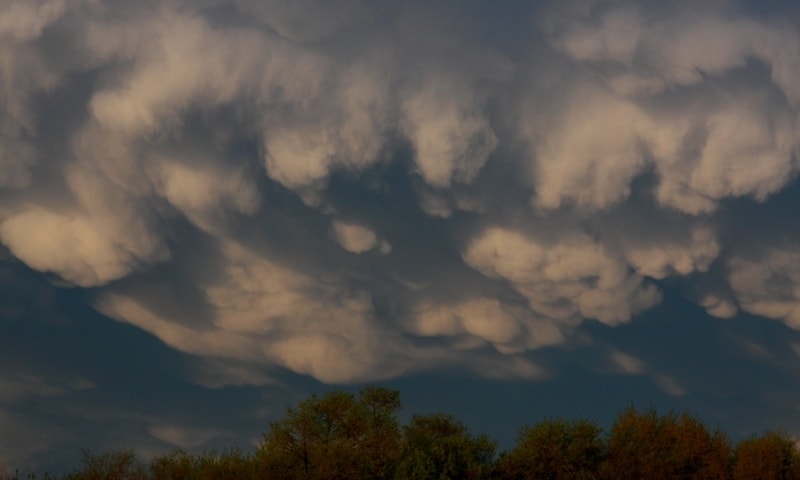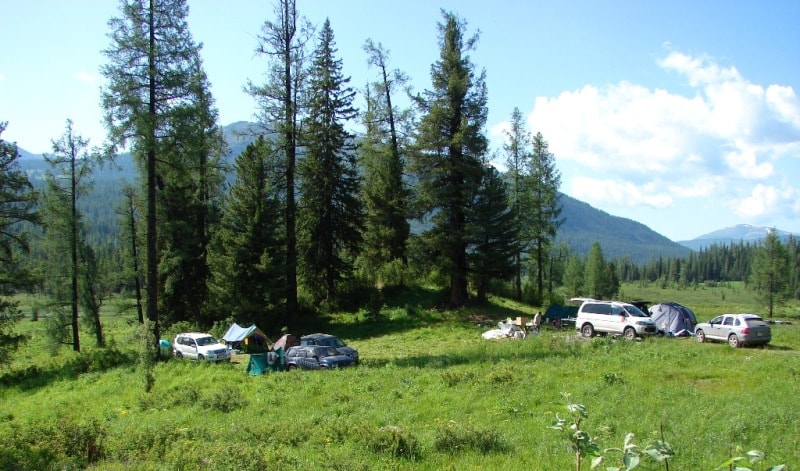 Authority:
"Zhetysu is the Land of  tourism". A Tourist Guide-book. Almaty.  2003. 68 p. and the material for this page is taken from the printed edition."Guide to Kazakhstan" Baur Publishing House 2002.
Photos
Alexander Petrov and Boris Skripnistyi.