Terekty necropolis in Ulytau.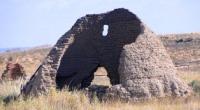 Express Kazakhstan tour.
"From the sigh of the first on the day of its birth, the soul rushes to the day of disappearance."
Maarri al-Maarri.
Thematic tours Kazakhstan.
The necropolis of Terekty (Terekti) is located on the southern and southwestern sides of the Terekty Aulie petroglyphs, in the southern part of the low Terekti mountains, 11.5 kilometers to the north and slightly west of the Karaganda-Zhezkazgan highway, 16.8 kilometers to the north and slightly west of the village of Terekty, 81.6 kilometers northeast of the city of Zhezkazgan, in the Ulytau district of the Karaganda region.
The oldest graves, according to the available tablets, date back to the period from the 9th to the 12th century. The following names are mentioned: Mutalip-Baba, Ospan-Baba, Zhylkaidar-Ata, Zhankara-Ata and Abylkayir-Ata.
However, historical sources do not say anything about who all the above persons were. In addition to the above-mentioned graves built from adobe, there are also a number of mazars of a later period, including the XXth century and the beginning of the XX!st century.
Geographic coordinates of Terekty necropolis: N48 ° 12'39.62 "E68 ° 36'45.98"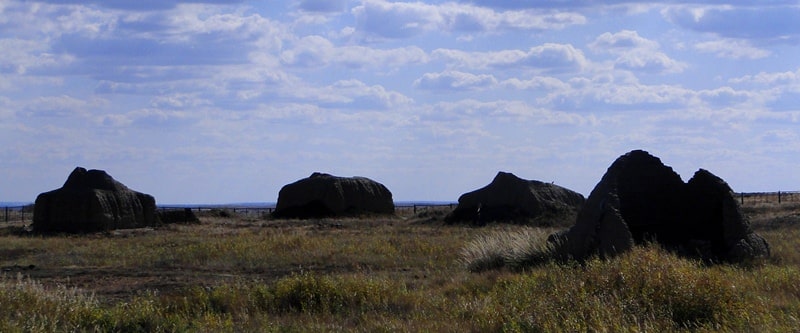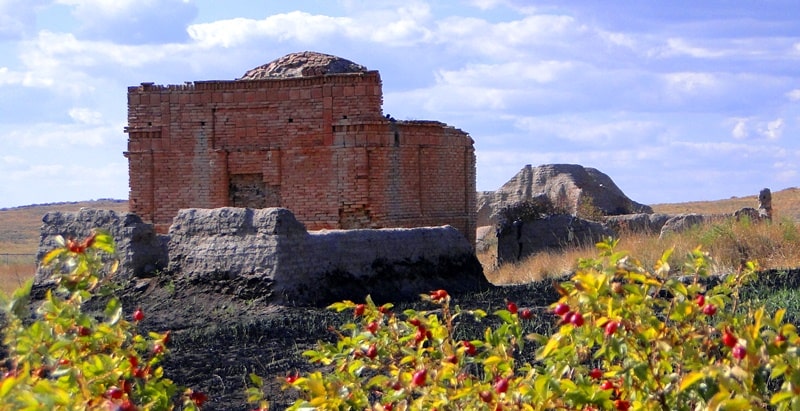 Authority:
Vitaly Shuptar. www.guide.kz
Alexander Petrov.
Photos by:
Alexander Petrov.