Tour from Osh to Khorog.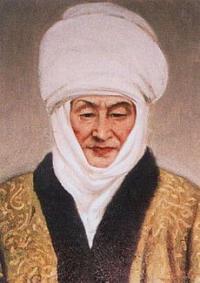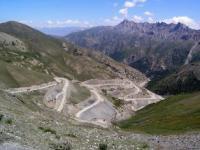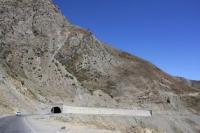 Tours from Kyrgyzstan to Tajikistan.
"Travel is fatal to prejudice, bigotry, and narrow-mindedness, and many of our people need it sorely on these accounts. Broad, wholesome, charitable views of men and things cannot be acquired by vegetating in one little corner of the earth all one's lifetime" 
Mark Twain.
This is a journey of contrasts. We begin in the ancient cities of the plains of Central Asia, which were conquered by Alexander the Great, Ghengis Khan and Tamerlane. From Samarkand we begin to climb into the mountains, discovering along the way the remnants of the once-mighty Sogdian civilisation. Travelling east and still gaining altitude, the conservative Sunni traditions of Tajikistan's central valleys give way to the more liberal practices of the Ismaili tribes who populate the Pamir. After encountering nomadic Kirgyz herders, we will ascend to the Pamir Plateau, which acts as a stark geographic punctuation mark towards the end of the tour. On the other side of Kizyl-Art Pass, the terrain changes once again, becoming lush and green as we descend into Kirgyzstan, finishing our tour in the Silk Road city of Osh.
The brief description a jeep-round from the city of Osh in the city of Murghab and Khorog:
Check Point «Dustlik»\"Dostuk» - town of Osh - settlement Gulcha - Pass Taldyk - settlement Sary-Tash - pass Kyzyl-Art - lakes and settlement Karakul - pass Akbaital - town of Murghab – lakes Shorkkul and Rangkul - lake Karadara - kishlak Ratm - kishlak Lyangar - kishlak Yamg - hot spring Bibi Fatima - kishlak Yamchun - kishlak Zong (fortress Kaakha) - Vakhan corridor - village Ishkashim - spring Garm Chashma – town Khorog - settlement Kalai Khumb - settlement Tavildara – city Dushanbe.
Distance of the route: 1 667 km.
Season: from May 1th till Oktober, 30th. 
Best time for excursion: June - August.
Duration of the tour: 10 days, 9 nights.
The detailed program of automobile tour on jeeps Pamir highway:
Mountain hiking on Pamir mountain Tajikistan.
Day 1. Check Point Dustlik»\«Dostuk» (Kyrgyz-Uzbek border) - Osh (4 km).
The Meeting on a check point «Dustlik»\"Dostuk». Transfer to Osh, arrival in the city of Osh, transfer to hotel, accommodation. The beginning of excursion on the city of Osh visiting: unique natural-historical the sight of Kyrgyzstan, which survey includes mountains Suleiman-Too: Osh settlement of an epoch of bronze, to this settlement about 3 thousand years, about it archeological finds testify.
Visiting of cave complex. Expositions of cave complex are devoted to religious traditions since ancient times: buddhism, shamanism, christianity and an islam. Visiting of archeological-cultural monuments in vicinities of mountain Sulaiman-Too, at first top Sulaiman-Too is unique single-chamber mosque of the Fergana architecturally-building school XVI - XVII c.с., the mosque of prophet Suleimana (Solomon), mosque is located at height more than 150 meters on a sea level. Visiting of historical museum «Great Silk way», premise of museum shares on two halls. In the first hall an exposition, devoted to flora and fauna of Kyrgyzstan.
In the second hall the exposition is devoted to history of Kyrgyzstan, since the most ancient times till now. Visiting of mausoleum Asaf Ibn Burkhiay of XVIII century which is in historical city centre Osh, near to the museum complex Sulaiman-Too located at mountain Sulaiman-Too. Visiting madrasah Alymbeka Paravanchi Datka, madrasah Mukhamedboi Turki Hal Muratbaeva these madrasah are unique samples of the Fergana architecturally-building school.
After lunch continuation of excursion on town, visiting of mosque Sadykbay, mosques Shakhid-Tepa, mosque Ravvat Abdullakhana of XVIII century, medieval bath.
Visiting located in the central square of town, unique monument in the town of Osh - Russian orthodox architecture of the beginning of XX century - Mikhail-Arkhangelsk church. Visiting of the Osh market. Sightseeing tour on city. Dinner, transfer to hotel, overnight.
Day 2. Osh - settlement Sary-Tash (160 km).
Breakfast. Transfer: Osh - pass Taldyk (145 km). On a way to settlement Gulcha visiting of museum Kurmanzhan Datka (1811 - on February, 1st 1907) - Kirghiz the state and military figure, the leader and the governor Alay Kirghiz with 1832 for 1876. Tsarina, «Queen of the South» and «Mother of the nation» is known as Alay. Had a rank datka the general to Kokand emirate and Bukhara emirate.
To Her was assumed a rank the colonel of the Russian imperial army in 1876. Lunch on the way. Behind pass Taldyk rise on Alai a mountain ridge begins. In the beginning we rise on pass of 40-years of Kyrgyzstan of 3541 meters above sea level, in the further with which rise on the highest pass Alai of a ridge . The pass Taldyk is located in Alai a ridge. Mountain Alai the ridge was stretched from the north on the south and connects a valley of the river Gyulcha in the north with Alai a valley in the south.
Height of pass of 3615 meters above sea level. Through pass passes highway East Pamir a path, connecting the town of Osh with settlement Sary-Tash in Alai to a valley. From the north on pass the road rises a streamer. Designing and construction of road has begun in 1893 - 1894 for maintenance of military posts of Russian empire on Pamir.
A stop on pass. In good weather from pass the grandiose panorama on tops Alai of a ridge opens and snow peaks Chon-Alai of a mountain ridge in which the top of Lenin peak dominates. The further transfer: pass Taldyk – village Sary-Tash (15 km). Arrival in Sary-Tash, transfer to guest house, accommodation, dinner and overnight.
Day 3. Sary-Tash - town of Murghab (280 km).
Breakfast. Transfer: Sary-Tash - the Kirghiz check point «Bordobo» (26 km). Going through of formalities of customs and boundary service of Kyrgyzstan. 
Transfer: Kirghiz check point «Bordobo» - pass Kyzyl-Art - check point Tajikistan "Kyzyl-Art" (20 km).
Transfer: a check point «Bordobo» - natural boundary Bordobo - settlement Sary-Tash (26 km). Going through formalities of customs and boundary service of Tajikistan. 
The settlement Sary-Tash (in translation from the Kirghiz language the Yellow stone) - settlement of town type is in east part Alay of a valley in territory of area Alay of the Osh province. It is based in 1950. It is located at height of 3150 meters above sea level.
The population of settlement Sary-Tash according to census of 1999 - 1 500 person. The Settlement is on a crossroads of the main highways on Pamir. From the north on the south through it passes Big Pamirskiy a path the town of Osh - the town of Khorog. To the north on this road the pass Taldyk of 3615 meters above sea level through Alay a ridge on which it is possible to reach through the town of Gulcha to Fergana valley and the town of Osh is located. In the east there is a pass Irkeshtam in height of 2841 meter above sea level on border with China, the highway through which conducts in the Chinese city of Kashagar.
Transfer: Check point of Tajikistan "Kyzyl-Art" – lake and village Karakul (77 km).
From Tadjik a customs and boundary post of remarkable anything to Karakul lake and village - mountain road. Arrival in settlement Karakul, photographing and walks in vicinities. In vicinities of settlement the Karakul, approximately in 1 kilometer, at height of 3950 meters above sea level, is architectural a complex of middle I one thousand, with an observatory. Also, here world famous parking of Stone Age Oshkhona (VIII thousand up B.C. has been opened.), A place of dwelling of seasonal hunters.
Transfer: Lake and settlement Karakul – pass Akbaital (59 km).
Lake the Karakul (in translation with Tadjik - Karokul, in translation with Kirghiz the Kara-Kul - «Black lake» - the lake located in northern part of Pamir, to the south from Trans-Alai the largest lake in territory of Tajikistan (is in It is Mountain-Badakshan province). The lake is on a flat mountain hollow at height of 3914 meters above sea level, is surrounded by deserted rocky ridges.
The greatest length of lake - 33 kilometers, width - 24 kilometers. The area of a surface of lake of 380 kilometers square. On lake there is an island, length of island - 8 kilometers, width - 4 kilometers. The surface of lake has is bright-dark blue color. Water in lake is bitter-salty, a transparency up to 9 meters. In the winter the lake is covered by an ice (from the end of November till April). In the summer water gets warm up to 12 °C.
The basic rivers run Into lake - Karadjilga, Karart, Akdjilga and Muzkol. The site of a highway the town of Osh - the town of Khorog in length of 728 km is constructed in 1931 - 1934. About construction in 1940 of last site Pamir of the highway connecting the town of Khorog with town Dushanbe tell legends. Works were conducted in complex conditions, among high rocks, with impassable stone corridors with steep walls at the bottom of which stormed the rivers.
Construction has been calculated on 5 years. As a result of unknown enthusiasm of all Tadjik people Big Pamir the highway of a name of Stalin in length of 567 kilometers has been constructed for 3 months. This automobile line, always considered very complex, now becomes extremely dangerous.
Transfer: Pass Akbaital – Lake Shorkul (66 km).
Our way to pass Akbaital lays along the same river which flows down from pass. From pass it is good the mountain Akbaital, height 5 102 meters above sea level which is located in the north is visible. In vicinities of small settlement Rabotakbaital the closest distance up to border with China. A stop on pass Akbaital, walk in vicinities, photographing of landscapes and panoramas from pass.
The lake Shorkul, is in Is Mountain-Badakshan autonomous region of Tajikistan, in southern spurs Sarykol of a ridge. Length of lake of 2 kilometers of 772 meters, width of lake almost 2 kilometers. By lake there passes a highway to settlement Rangkul. The lake Shorkul is at height of 3 764 meters above sea level in the most east remote part of Tajikistan, in extensive to a hollow. Walking around lake Shorkul.
Transfer: Lake Shorkul – lake Rangkul (12 km).
The area of lake Rangkul makes 7,8 kilometers square, the greatest depth - 2,5 meters. Water in lakes fresh, on a surface of lake it is possible to see in current of day turquoise-blue and blue-violet colors. The greatest depth of lake - 2,5 meters.
A dining fills up lake due to thawed snow and glacial waters. Water gets warm poorly. In vicinities of lake are Saks buraial mounds. In a southern part of lake there is an island Aralbashi. On islands of lake there live colonies of wild geese. Near lake there is a settlement and road on the city of Murghab.
Transfer: lake Rangkul – town Murghab (55 km).
According to historical data, Murghab was the post is based in 1893, as the main Russian strengthening on Pamir with name Pamirskiy. The builder of strengthening Murghab was the military engineer captain Serebrennikov. Under other, later publications it is spoken, that Murghab has been based on July, 26th, 1903, as a new barracks of Russian strengthening on Pamir with the name «Pamirskiy a post» settled down before in kishlak Kuni Kurgan.
The builder of strengthening Murghab was the military engineer lieutenant colonel Nikolay Nikitich Moiseyev under supervision of chief Pamir of group of captain A.E.Snesarev. Earlier, on this place, in 1892 - to 1893 there was a strengthening with name Shandjan a post (the commander - the captain of Joint Staff P.A. Kuznetsov).
Mountains Pshart of a ridge go down from the West to the town of Murghab. In vicinities of settlement Chechekty, the highway on lake Shorkul and lake Rangkul and to settlement Rangkul which is on the middle between settlement Chechekty and border with China, further on pass Aromati and further in Sin-Szyan-Uigur independent area to the right leaves. Arrival in Murghab, transfer to the guest house, accommodation, dinner. Walk on vicinities of settlement. Overnight.
Day 4. Town Murghab – kishlak Lyangar (236 km).
Breakfast. Transfer: the town of Murghab -  pass Chaman-Tal - settlement Karasu - pass Naizatosh of 4314 meters above sea level - settlement Alichur - lake Sasykkol (117 km).
After settlement Murghab the territory of residing of ethnic Kirghiz begins, here meets much yurts, on heads at Kirghiz we shall see their traditional headdresses. A climate in these places severe, often there are rains, and cold winters without a snow with winds.
Local population grow up yaks, they are the pets most adapted for such conditions. In these places the most star, fantastic sky at night. In 25 kilometers not reaching Murghab there are hot mineral sources Eli-Suu, here is a little yurts, the floor of one of which is warmed. Beside small pool, a hothouse and the house. Arrival in the city of Murghab, trasnefr to the guest house, accommodation. Walk on Murgab and to vicinities. Returning in the guest house, dinner and overnight.
Transfer: lake Sasykkol – the river Toguzbulak - lake Yashilkul (26 km). After visiting lake Sasykkol our way lays on southern to the lake Yashilkul. On a way a stop at lake Sasykkol, walk, photographing.
Transfer: lake Yashilkul – lake Bulunkul - a high-mountainous line Khorog – Murghab - lake Chukurkul (27 km). Approximately through 12 kilometers after lake Chukurkul we leave on an automobile line which connects two towns of Pamir - Khorog and Murghab. From here our way lays on northwest to one of the most beautiful lakes of high-mountainous Pamir - to lake Yashilkul. Photographing and walk in vicinities of lake Yashilkul.
Transfer: lake Chukurkul  - pass Khargush of 4344 meters above sea level  - lake Khargush (14 km). The pass Khargush overcomes Southern-Alichur mountain ridge which was stretched in width a direction along border with Afghanistan. Photographing and walk in vicinities of lake Khargush.
Transfer: lake Hargush - lake Karadara (5 km). Photographing and about walk in vicinities of lake Karadara.
The further transfer: lake Karadara - kishlak Khargush - lake Zorkul (79 km).
The lake Zorkul is on southeast Pamir, on border with Afghanistan. It is located at height of 4126 meters above sea level in a wide valley between Southern-Alicnur (in the north) and Vakhan (in the south) ridges. Length of lake up to 20 kilometers, width about 3,5 kilometers, the area of lake of 38,9 square kilometers. The lake fresh, is rich with a fish and a natatorial bird. The boundary river Pamir, one of sources of the river Pyandzh (pool of Amu Darya) follows from lake.
Transfer: lake Zorkul - kishlak Ratm lak (127 km).
Visiting of an ancient fortress in kishlak Ratm. The Fortress is located at merge of the rivers Pamirs with Vakhan, hardly above kishlak Ratm. The fortress was the strategic advanced post constructed in Kushan an epoch (Kushan an empire (I - III centuries) - the ancient state in territory of modern Central Asia, Afghanistan, Pakistan, Northern India). A lunch in a way.
The further transfer: kishlak Ratm - kishlak Lyangar (6 km).
Further our way from kishlak Layngar up to Yamg there passes along the river Pyandzh, on the opposite party of the river territory of Afghanistan, from the machine the adjacent territory of the country is well looked through. The life and culture of people living on the opposite party differs nothing from Tajikistan. Arrival in Lyangar, transfer to the guest house, accommodation.
Kishlak Lyangar located at height of 3000 meters above sea level, closes Tadjik part Vakhan of a valley. A kishlak mountains in the east, the West and the south - Shakh-Darf and Vakhan ridges and Hindu Kush. Here it is always windy. At kishlak Lyangar the mighty river Pyandzh formed by merge of two rivers - the Tadjik Afghan Pamir with pure and transparent water of turquoise color, and Afghani Vakhan originates.
Walk in vicinities of kishlak Layngar. Visiting of fortress Buddha. Visiting petroglyphs Kisht and sanctuary Shokh Kambari Oftob. Petroglyphs begin from northern surburb of settlement Langar and last up to southern slopes Shokhdara of a ridge. The basic part of figures is in a valley of the river Langardary at height 2700 - 3500 meters above sea level. Quantity of figures nearby 6000.
Figures are beaten out on wide surfaces of granite rocks. They are united in some large "fields" connected among themselves by a chain of separate figures, and meet, beginning from Shakhdara a ridge, almost up to a watershed. Mountain goats and different wild animals, stages of hunting, horsemen, distinction of the form Tamgha, signs on a circle, etc. Figures dates by the different periods, an epoch of bronze, 1 thousand up to B.C are represented. Before occurrence of Moslem doctrine.
The great bulk of figures is executed in the form of «dot technics», beaten out by metal subjects or a stone. Other interesting type of figures - images Rubobs, a favourite musical instrument of local residents. It is remarkable, that in the Central Asia there are no petroglyphs, representing musical instruments, here them more such 300 figures. Arrival in Lyngar, transfer to guest house, accommodation, dinner, overnight. 
Day 5. Lyangar - kishlak Ishkashim (200 km).
Breakfast. Transfer: kishlak Lyangar – kishlak Yamg (36 km).
In kishlak Yamg visiting of house-museum Muborakhi Vakhani in a kishlak (kishlak Yamg has a second name - Vrang). The local scientist lived In kishlak Yamg - the self-educated person, the seminary student, the calligrapher, the musician, the poet and the inventor - Sufi Muborakkadam (1843 - 1910). For its its natural genius Vinci from Yamg "name Muborak Vakhan" Leonard yes.
He has lived not long, but the life filled by kind affairs where did not leave and has died in a native kishlak. On a spacious glade, near to its house there is a vertical stone with an aperture (a solar calendar) by means of which Sufi Muborakkadam defined days of calendar holidays. Whether it is not known itself Muborak has made an aperture in a stone or has found it and has established it in the certain place.
By means of this calendar, he precisely defined day of a spring equinox (on March, 21st) - Navrus (New day). Fellows villager are proud and memory of a great ancestor and in one of ancient houses have created an interesting museum. Here the musical instruments made by hands Muborak, a weaving loom, the books written by it (a paper for them Muborak too did itself), subjects of a life are collected.
Here the original list of a ceiling representing people, animal, plants and calligraphical inscriptions was saved. Nearby behind kishlak Yamg is tomb of the saint where it is buried Muborak Vakhani. On a slope of mountain directly above kishlak Yamg is Buddhist stupa and the rests of ancient city (IV - VII с.с.)
Transfer: kishlak Yamg – hot spring Bibi Fatima – kishlak Yamchun  (42 km).
After visiting fortress Yamchun a trip on hot source Bibi Fatima (6 km). Water of a source contains radon, ions of lithium, nickel, bromine, molybdenum, zinc. The source is named in honour of the wife of prophet Mohammed and, according to the legend, waters of a source possess treating properties. The source is in narrow gorge Jamchun. The temperature of water in a source the year round exceeds боле 40 degrees.
Arrival in kishlak Yamchun. Visiting of fortress Yamchun. The fortress consists of two platforms. The first borrows all average part of rock. Distance of the first platform from the north on the south of 450 meters. The wall of a platform is strengthened by 22 round towers with loopholes. The second platform, is located from the southeast party, in the form of a quadrangle 150 х 200 meters.
The fortress concerns to Kushan to the period. It is dated III - I centuries up to B.C. The fortress is located above settlement Jamchun, on a stony slope, in gorge and the rivers Jamchun.
Transfer: kishlak Yamchun – kishlak Darshai - kishlak Zong (fortress Kaakha) (58 km). 
Kishlak Darshai is located on a place of a confluence of the river Pyandzh of the small river Darai Darshai current in a deep canyon. Directly from road, on the right coast of a canyon it is possible to rise to ruins of a small fortress. The location of a fortress has been chosen by ancient builders ideally, the fortress supervised ancient caravan a way. Along a canyon, on the north, the mountain track to dominating top of area - to peak Maykovskiy of 6 095 meters above sea level begins. Nearby from here, in vicinities of a kishlak, on an eminence, is small tomb of the saint and the Nikolaev Cossack post (1890th years).
Lunch in a way. In two kilometers from kishlak Zong there is a well-known fortress (more correctly ruins) - one of the most ancient fortresses of the Western Pamir - Kaakha (III century up to н.э. - VII century). Fortress Kaakha is called named a legendary bogatyr, tsar fire-worshippers Kakh-Khaha. The fortress is on a rock in the middle of a valley, on right I protect the rivers Pyandzh, length of 675 meters, width of 200 meters.
Powerful, from a stone and adobe block, double walls are strengthened by 56 round and square towers with loopholes. On a citadel towering in a northwest corner palace premises are located some. At the river to the site protected by towers, in the past, through a narrow channel of the river Pyandzh the bridge has been constructed. Near to a fortress on huge boulders it is possible to see ancient petroglyphs.
Through road from a fortress is medieval tomb of the saint «Shokhi mardon» («The Master of men») - the sacred place most known in Tadjik Vakhane. The name means title Ali - one of four just caliphs of an islam. Tomb of the saint, small whitewashed lime carbonate construction, with a flat roof with portrait Ali above an input, with the small open terrace and an orchard in a court yard.
Transfer: kishlak Zong - kishlak Namadguti  (12 km).
Further interesting place of interest on our way will be kishlak Namadguti. In settlement is sacred for Ismailits a place - tomb of the saint Shokhi Mardon Khazrati Ali. An interesting and unusual altar at мазара, on corners stone hemispheres of green color, on a legend brought with the Near East arabs are established. Also in kishlak Namadguti is the largest in area a history-study of local lore museum (it is opened in November 2005).
The house for a museum have started to build in the beginning of 90th years of the last century, construction last almost for 15 years. Its regional specialist Odinamamad Mirzoev by means of fellows villager and the sons - Mirzo, Akhmadjon and Muso has finished. The basic part of money for a building of a museum was collected by its fellow countrymen working in Moscow.
Approximately through 9 kilometers from settlement Ishkashim in vicinities of kishlak Dasht Suleiman the southern part Tadjik Vakhan a corridor which comes to an end at kishlak Lyangar where we and go today begins. Vakhan a corridor - a narrow strip of territory of Afghanistan, width in a narrow part less than 20 km and length more than 200 kilometers, stretched in width a direction along southern border of the Tadjik Pamir (Mountain Badakshan).
Transfer: kishlak Namadguti – kishlak Ryn (13 km).
On our way to the left of road kishlak Ryn will meet, it is one the most densety populated settlements on Pamir. It is possible to assume, that Ryn has arisen during development of the Great Silk way (II century up to B.C. - XV century, the kishlak was a reloading point in Vakhan a corridor, connecting ancient China with Forward Asia and the Europe. The historical certificate, representation about age Ryn, ruins of a boundary fortress of period Akhemenid of an empire (VI - IV в.в are giving.).
In village some residential buildings to which have more two hundred than years were saved. In village Ryn one of pearls of world language history which now disappears - Ishkashim the language also called Ryn by language (rnigi zvok) was saved and develops. At present on Ishkashim language speak only two settlements on a right bank of the river Pyandzh are villages Ryn (1000 native speakers) and Sumdjin (360 native speakers).
Transfer: kishlak Ryn – village Ishkashim (1,5 km). 
Arrival in Ishkashim, transfer to the guest house, accommodation. Ishkashim - a kishlak, area Ishkashim It is Mountain-Badakshan autonomous region. Kishlak Ишкашим it is located in a southeast part of the country, on coast of the river Pyandzh, on border with Afghanistan. The population of a kishlak approximately 6 567 person. Place of interest of settlement is the Afghani market spent on the days off in a neutral territory behind the bridge through Pyandj.
Here inhabitants of nearby settlements from both parties sell the Chinese consumer goods, vegetables, fruit, fabrics, carpets and other trifle. Here it is possible to buy the presents Maksudovki-Pushtunki. Near the kishlak is a small cave. On the Afghani party, on other I protect the rivers, the town  also named Ishkashim is located. In 3 kilometers to the north from village there is a bridge through Pyandj which have been constructed in 2006, having connected two settlements.
Walks on Ishkashim, acquaintance to culture, ethnography and a life of local residents. A dinner and overnight in the guest house.  
Day 6. Settlement Ishkashim -  town Khorog (120 km).
Breakfast. Further transfer: kishlak Ishkashim - kishlak Khuhilal - Garn Chashma - (5 km) - (60 km). On a way to us kishlak Kuhilal from the left party from road will meet. In vicinities of this settlement, there is a mountain Kuhilal, here there is a deposit well-known badakshanо «Lala» - noble spinel, known also under the name «Badakshan lal» and mentioned in Khudud-Al-Alame (982 year), the book "Mineralogy" Al Biruni and in book Marko Polo (XIII century), written that local residents «dig in mountain Shighinan (Shugnan) and extract there Balashi (rubies) under the imperial order».
During researches in mountain Kuhilal it was revealed about 500 ancient developments VIII - XI centuries. At kishlak Andarob we turn off on the left aside source Garm Chashma (7 km). Arrival on spring Garm Chashma, walks in vicinities of a spring, interested persons can be expiated in hot waters springs. Garm Chashma, it is hot mineral spring in area Ishkashim It is Mountain-Badakshan autonomous region.
Are located on western slope Shakhdara of a ridge of Pamir, on the average watercourse Garm Chashma, the right inflow of the river Pyandzh. These springs for the first time are investigated in 1928 Russian by A.N.Labuntsovym and its assistant N.I.Beryozkinym. Mineral waters leave on a surface from greater depths from ancient crystal and breeds in the form of gushing forth griffins.
The hill ledges goes down to the river. Water of springs Garm Chashma concerns to hydrogen sulphide carbonic, chloride a hydrocarbonate, sodium silicon therma. The maintenance of hydrogen sulphide in water of 170 mg/l. Average temperature of water 59 °С. The general mineralization 3,0 - 3,3 g/l. Owing to a high mineralization of water, large beautiful stalactites, thermal reservoirs were formed congestions of carbonic calcium. A lunch in a way.
Transfer: hot spring Garm Chashma - kishlak Andarob - Khorog (42 km).
Further our way lays also along the river Pyandzh. Arrival in Khorog, transfer to guest house, accommodation. The town of Khorog - the center It is Mountain-Badakshan autonomous region.
Travel on Big Pamir to a path from here begins. The status of the town of Khorog has received in 1932. The town is located at the bottom of deep gorge at height of 2200 meters above sea level, near to a place of a confluence of the river Gunt in the river Pyandzh. Owing to a finding of city in a deep canyon, the city is protected from strong winds and cold temperatures during the winter period, summer here warm and dry.
Above Khorog in Ishkashim a ridge peak Mayakovskiy which height makes 6096 meters above sea level towers. 30 000 person lives in city. The beginning of excursion across Khorog. Visiting of a town museum of history Mountain-Badakshan region, a local market. Visiting Pamir of a botanical garden of town. Above east part of town, at height of 2320 meters above sea level, on terraces of the river Shahdary is well-known Pamir the botanical garden taking the second place in the world on height (after a botanical garden in Nepal), with the unique flora delivered from different corners of a planet. Returning in hotel, a dinner and overnight.
Day 7. Khorog - river Pyandzh - Kalai Khumb (245 km).
Breakfast. On all way up to the town of Kalai Khumb, our way will be along the abounding in water river Pyandzh, the road along which will result from Khorog. On a way us accompany unique mountain Pamir with landscapes, multi-coloured mountains of Tajikistan and Afghanistan.
On all way the river Pyandzh awake with border between Tajikistan and Afghanistan. Arrival in Kalai Khumb. Transfer to the guest house, accommodation. Town of Kalai Khumb (in translation with Tadjik Kalyai Khumb - «a fortress on the river Khumb»). It is located at height of 1200 meters above sea level, near to a confluence of the river Humbob of the river Pyandzh. Is on border with Afghanistan.
The population in Kalai Khumb nearby 2000 person. It is based in XV century, as a fortress on the river Humbob. Till 1878 was capital independent Tadjik emirate Darvaz. Since 1878 - center Darvaz emirate Bukhara emirate In 1930 - 1991 - the center of area Kalai Khumb It is Mountain-Badakshan autonomous region of Tajikistan. The dinner and overnight in the guest house about the river Pyandzh the dividing Tajikistan with Afghanistan. Diner and overnight.
Day 8. Town of Kalai Khumb - Dushanbe (283 km).
Breakfast. Our way from settlement Kalai Khumb to Dushanbe up to lays through two high-mountainous mountain ridges -Vakhs and Khazrati-Shokh. From settlement Obigarm we eat along the river Vakhsh which in a southwest runs in Nurek a water basin.
At settlement Darband from northeast in the river Vakhsh runs the rivers Surhob and Obikhingou. From settlement Darband our way on a southeast lays along the river Obihingou to settlement Tavildara in which vicinities there is one of the most beautiful valleys of foothills of Pamir. A lunch in a way. Arrival in city Dushanbe, transfer to hotel, accommodation, dinner. Free time. Overnight in the hotel.
Day 9. Dushanbe. Excursion on sights of Dushanbe.
Breakfast.  The beginning of excursion on city Dushanbe to capital of Tajikistan. The city Dushanbe, till 1961 was called - the city of Stalinabad. Dushanbe is located in center Ghissar of a valley at height more than 800 meters above sea level.
From the north and the east it is surrounded with mountains with snow-white tops of Ghissar mountains. The highest tops rise up to heights of four and more thousand meters above sea level, from the southern party the river Kafirnigan proceeds.
Visiting of a museum of ethnography. The collection of ethnographic places of interest of culture and a life of Tadjik people is stored in a museum of ethnography of Tajikistan. The building of a museum of ethnography has been constructed in 1934.
Visiting of a national museum of antiquities of Tajikistan. Opening ceremony of a new building of the National museum of Tajikistan took place in March, 2013 in Dushanbe. The museum consists of 22 greater and small exposition halls. These are departments of the nature, an antiquity of the Middle Ages new and the newest history, graphic and applied arts.
Visiting of Park of a Victory over hills where it is possible photographing a panorama of city Dushanbe. Lunch in local cafe or restaurant.
Visiting of East market Shokhmansur. Market Shokhmansur - the central market of city, at a market is also the second name - the Green Market. The market noisy, close, interesting and diverse. Here it is possible to get everything, that you will wish from food stuffs up to national clothes and souvenirs. Evening walk on downtown at monument Somoni, in park Rudaki, at national library of Tajikistan, on the area where is a flag of Tajikistan.
Dinner in national tea bar Rokhat. Tea bar Rokhat has won sympathy and love of the clients since 1958. Since second half XX century is the biggest and popular tea bar Dushanbe. The wooden east patterns created by hands of the Tadjik masters, are an original work of art which made national colour, as does tea bar Rokhat by place of interest of city. Returning in hotel, overnight.
Day 10. Departure from Dushanbe. 
Accompanying service at departure to airport. A start from Dushanbe.
Price Quotation.
For a shorter tour, you can start or finish in Dushanbe. For a longer tour, we can add trekking or other activities. It is also possible to do this route in the reverse direction, starting in Osh and finishing in Tashkent.
There are a number of factors which we will use to determine the final price:
The exact itinerary and options that you select.
Type of vehicle (Western 4WD with aircon).
Seating arrangement (3 passengers per car or 4 passengers per car).
Accommodation options (best available or most economical). Timing of trip. The season for this itinerary is from June until October. We can offer a discounted rate at the beginning (June) or end (October) of the season.
Normally we include the following services in our quotation:
All documentation and paper work (visa support, GBAO permit, registration with OVIR, trekking license if required, ecological tax). For groups of two or more people we can arrange a group visa for Tajikistan to be collected at the border. Individual travellers must obtain their visa in advance at an embassy or at Dushanbe airport if arriving in Tajikistan by air.
Vehicles and drivers.
English-speaking guide\ interpreter. Please enquire for languages other than English.
Full board (including a dedicated cook if required) - except in large cities with a good choice of restaurants, where we usually provide breakfast only.
Accommodation as specified in the itinerary.
Note:
Author program of Alexander Petrov. Copying and introduction -  from the sanction of the author  petrovsra@mail.ru
Alexander Petrov
photos.