Tour to Plateau Akkergeshen.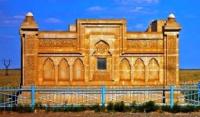 Excursion trip across Western Kazakhstan.
"I think you travel to search and you come back home to find yourself there" 
Chimamanda Ngozi Adichie.
The short description of the tour route to interest place around Kulsary village:
Atyrau - tomb of the saint Onay-ata - Dossor - Akkergeshen plateau - Atyrau.
Distance of a route: 255 km.
Season: from June till Sepnember.
 The Best time for travel: June - August.
The size of group: at most 8 person.
Duration of tour: 1 day.
The detailed program of an excursion trip to cretaceous plateu Akkergeshen:
Trip from Atyrau to Beyneu.
Day 1. Atyrau -  cretaceous plateau Akkergeshen (255 km).
Transfer: Atyrau - the settlement of Dossor - tomb of the saint Onay-ata (64 km). Our way goes to the northeast of the city of Atyrau. Approximately in 38 kilometers from the city, in 5 kilometers to the right of the road, in the east, it is visible the settlement of Karabatan. From it in 13 kilometers there is the largest in Kazakhstan the petrochemical plant "Bolashak". Through 90 kilometers, from Atyrau, we pass the big settlement of Dossor, here in 1911 the first oil production in Kazakhstan was begun.
In Dossor there are a lot of modern monuments devoted to this event. At desire it is possible to visit some of them. Through 45 kilometers from the settlement of Dossor to the left of the road there is Onay-ata tomb of the saint, short walk in the neighborhood of tomb of the saint.
Transfer: Onay-ata tomb of the saint – cafe on the road -  cretaceous plateau Akkergeshen (191 km). Further way not interestingly. After vafe on the road we turn to the left, and we move the northeast on the old highway which conducts on the oil field. From all directions we are surrounded by the boundless steppe.
Soon far ahead there are outlines of the massif of Imankara, and to the left of it there is a white wall - it is the cretaceous plateau Akkergeshen. Transfer to the central part of the plateau, walk in vicinities, searches of flora and fauna of a paleontologic era. Lunch. After lunch return to Atyrau.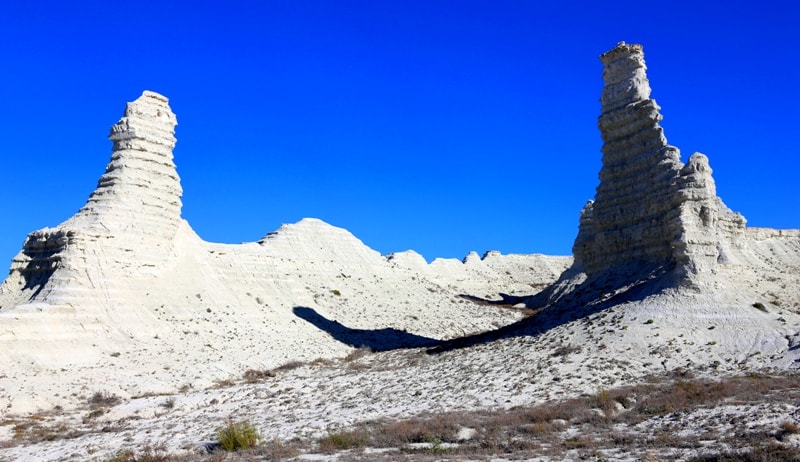 The note:
The Program is Alexander Petrov's author program. Copying and use of a material - from the sanction of the author petrovsra@mail.ru
Photos
Alexander Petrov.