Tour to the valley Beldersay and Chimgan.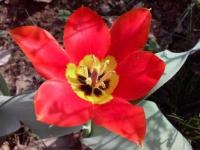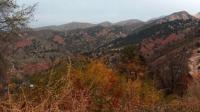 Historical tours in Uzbekistan.
"Not all those who wander are lost"
J.R.R. Tolkien.
Short description of route of tour across national natural parks of Ugam-Chatlak:
Tashkent - valley Beldersay - valley Tchimgan - Charvak reservoir - Tashken.
Distance of the route: 199 km.
Season: from April 10 to October 30.
The best time for an excursion: April, May, June, July, August.
Duration of the tour: 1 day.
The detailed program of tour to Charvak reservoir:
Tour on the Charvak reservoir.
Transfer: Tashkent - settlement of China Tepa - settlement of Gazalkent - settlement of Uchterek - ski resort of Beldersay of 1500 meters above sea level (90 km). The valley Beldersay are in the territory of Ugam-Chatkal natural national park.
Extent of the cable way is 2500 meters. From the lower station of the cable way walk on the observation deck (2 km). At desire it is possible to rise by the mountain Kumbel of 2400 meters above sea level (2 km). From here the majestic panorama of surrounding mountains with the massif of top of Big Chimgan 3309 meters high above sea level opens.
Walk in the neighborhood of the valley Beldersay. Picnic. Return to ski resort of Beldersay. Transfer: valley Beldersay - valley Chimgan of 1600 meters above sea level (8 km). Walk on Black falls on the river Aksay (3 km).
Return to the valley Chimgan. Transfer: valley Chimgan - Charvak reservoir (11 km). Walk on the coast of the Charvak reservoir surrounded with green slopes of mountains. Length of the coastline of the lake is equal to 100 kilometers, the lake blue semi-precious stone, is framed with a chain of a mountain ridge. Return to Tashkent (94 km).
Note:
Author program of Alexander Petrov. Copying and introduction -  from the sanction of the author  petrovsra@mail.ru
Alexander Petrov
Photos