Tourism in Kazakhstan.
 Tourist routes of Kazakhstan.
Mountaineering in Kazakhstan.
The Tien-Shan in the southeast of Kazakhstan and the Altai in the northeast offer plenty of opportunities for mountain climbers. Trips and expeditions of all degrees of difficulty are available - the northernmost 7000m-plus peaks in the world, Khan Tengri, are true challenges for very experienced mountaineers only.
Dozens of fascinating mountaineering excursions can be undertaken, even in the immediate surroundings of Almaty. The best thing to do is to bring your own gear - some agencies even insist on that for safety and liability reasons. Good trips at fair prices are offered by Silk Road Adventures (Almaty).
Cycling in Kazakhstan.
Kazakhstan offers some fantastic opportunities for mountain bikers (forget ordinary bikes - they will not last). Howevermpany., constant attention to safety is essential on the road, with traffic hazards a real threat, especially in towns - drivers pay little or no attention to cyclists, so the onus is on you to be vigilant and safety-conscious. 
Fortunately, some roads are so bad that even jeeps cannot move at more than 30 kilometres per hour. There are delightful routes for mountain bikers in the valleys of the Zailiyskiy Alatau, Bayankol and the Altai. Agency like Silk Road Adventures Tourist Company.
Canoeing and Rafting in Kazakhstan.
The rivers Ili, Sharyn, Koksu, Karatal and others in the Almaty Region and Uba, Bukhtarma and others in the Altai are ideal for canoeing and rafting. Silk Road Adventures offer organized excursions of one or more days.
Horse Riding in Kazakhstan.
This is the national sport of Kazakhstan in its many and varied forms. Almost every Kazakh can ride and remain in the saddle for many hours. The country's horse breeds are well adapted to the demanding climatic and geographic conditions. 
They are sturdy, tough, enduring, good-natured, and suited to the mountains and steppe. Trekking on horseback is a wonderful way to see the country and gain an insight into one of Kazakhstan's most important and binding cultural foundations. 
However, you will need stamina, some experience and to be in reasonable physical condition; you should also bring strong footwear with plain soles, trousers without inside seams, appropriate headwear and be able to adapt to local habits with bridle and saddle.
Border Areas in Kazakhstan.
Kazakhstan has a long border with China. Its frontier provinces include some of the most marvellous untrodden regions of wilderness, such as the Bayankol Valley, Mount Khan Tengri, part of the Zhungar Alatau, Lake Alakol and part of the Altai. Travel to any of these areas requires permits and thus the assistance of a local
ravel agent.
There is no question of buying the necessary documents by yourself, or going without them and trying to "persuade" border zone officials to let you through. Arrangements through agencies such as Silk Road Adventures cost on average US $30 - 50 per head depending on the size of a group.
Licences must be applied for at least six weeks in advance to ensure all formalities have been finished and approved before you arrive. Agencies also offer guides, which is more than worth it for the sake of security.
Equipment and Luggage in Kazakhstan.
Tents, foam mattresses, boats, skis and other leisure and sports equipment can be hired on the spot. On the grounds of hygiene, comfort, practicality and safety it is better to bring your own sleeping bag, climbing boots, fishing rods and climbing equipment.
The risk of lost luggage is no higher than anywhere else. Important documents, cameras and laptops belong in your hand luggage. Baggage insurance is recommended. On domestic flights in particular, staff do not handle suitcases, bags and (in particular) rucksacks with much care. For a fee, luggage can be wrapped in polythene for protection at the airport before checking in.
Hitchhiking in Kazakhstan.
This is one of the rare things that in principle is a lot easier in Kazakhstan than in Europe or the US. Drivers will ask for modest compensation, though, according to a longstanding easy-going tradition that has continued since Soviet times.
Unfortunately, this tradition is no longer risk-free. The best way for foreigners to get around is to socialize around town, and ask people whether they have a friend or a relative with a car who would not mind taking them to the next destination at a friendly price.
He will usually earn some extra money by picking up passengers along the road and on the way back (for a little extra money he will refrain from doing so while you are in the car). If you want to try spontaneous hitchhiking it's best not to do it after dark, and never alone.
Generally speaking, provincial coach lines (from two tenge per kilometre) or marshrutkas (minibuses) are just as cheap, a lot safer and offer better opportunities to socialize on the way.
Swimming in Kazakhstan.
Rivers in Kazakhstan cascade out of the mountains with wild and untamed power; even when they seem to be quiet and easy flowing they often have strong, volatile currents.
It's best to swim in water where other people can be seen swimming, and even then take great care: everywhere, there are gravestones or crosses - silent reminders of drunken merrymakers who overreached themselves while swimming.
Most running water is relatively clean - the clouding of water flowing from mountain slopes is natural. The large lakes of Zaysan and Alakol are also clean. The latter is salty and is recommended for people with skin problems.
The same is true for the numerous salt lakes in the steppe, which can serve as a substitute for a trip to the Dead Sea. However, Lake Balkhash is unfit for swimming in the vicinity of the town of the same name.
Swimming in the Caspian Sea is recommended on the Mangyshlak Peninsula, where the water remains remarkably warm into October. The Kapshagay Reservoir is a popular swimming resort and the least dangerous.
In most places it is shallow and warm; while swimming, though, it is wise to wear sandals since injuries can be caused by sharp stones and broken bottles, an unfortunately increasing problem caused by partying fishermen.
Car Travel and Hire.
Travelling to Kazakhstan by car is only for real adventurers or those who travel in convoys—cars can easily be reduced to scrap by the often incredibly rough road conditions. Companies like Hertz and Avis are building up rental car networks these days in the big cities of Almaty, Astana, Aktau and Atyrau, which also sometimes have small car rental firms. An international driving licence is required to drive in Kazakhstan.
More convenient than a self-drive rental car, and possible almost everywhere, is the option to rent a car with a driver. Costs are in the order of US$100-150 per day (depending on the route), plus fuel.
Airlines and Air Travel.
Kazakhstan has an extensive air network consisting of 54 airports. Twelve are recognized as international airports, the most important being Almaty, Astana and Atyrau, as well as the oil and mining cities that are linked mainly to Russia and Germany.
The national carrier is Air Astana (www.airastana.com), which operates international routes to Moscow, Amsterdam, Hanover, Frankfurt, London, Istanbul, Antalya, Baku, Dubai, Delhi, Bangkok, Kuala Lumpur, Urumqi, Beijing and Seoul.
Other airlines that fly a variety of routes into/out of Kazakhstan are:
Air Arabia
Asiana Airlines
Avia Traffic (Bishkek)
Air Company Scat
Austarian Airlines
Azerbaijan Airways
British Midland International
Czech Airlines
Egyptair
Georgian Airways
KLM Royal Dutch Airlines
Lufthansa German Airlines
Sayakhat Air Company
Tajik Air
Turkish Airlines
Ukrainian Airlines
China Southern Airlines
Donbassaero Airlines
Etihad Airways
Kam Air
Krasnoyarsk Airlines
Rossiya Aviation Enterprise
S7 Airlines
Transaero
Turkmenian Airways
Uzbekistan Airlines
Air Astana has a comprehensive domestic network, and some other airlines also fly domestic routes within the country. A list of airline offices in Almaty can be found at www. kazakhstaninvestment.com, or contact Otrar Travel, which is a general sales agent for many of the listed airlines.
Disabled Travellers.
In cities, most pavement steps have a wheelchair ramp, which is mainly the result of a high number of wheelchair users in the wake of World War II. Buildings, except for recently built ones, are less easily accessible, as is public transport.
The greatest comfort for the disabled is the attitude of local people. When asked, or even immediately on seeing someone struggling, young and old will never hesitate to lend a hand.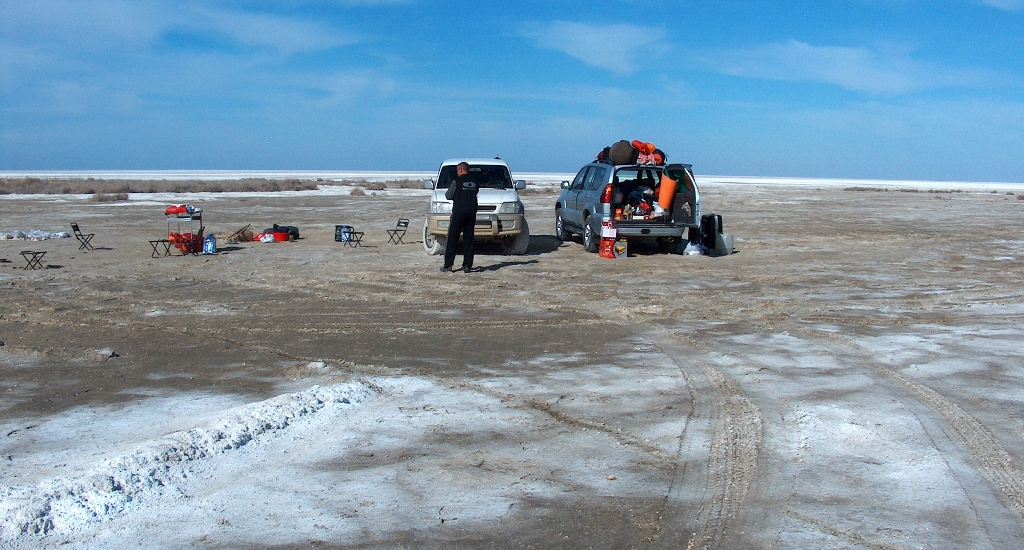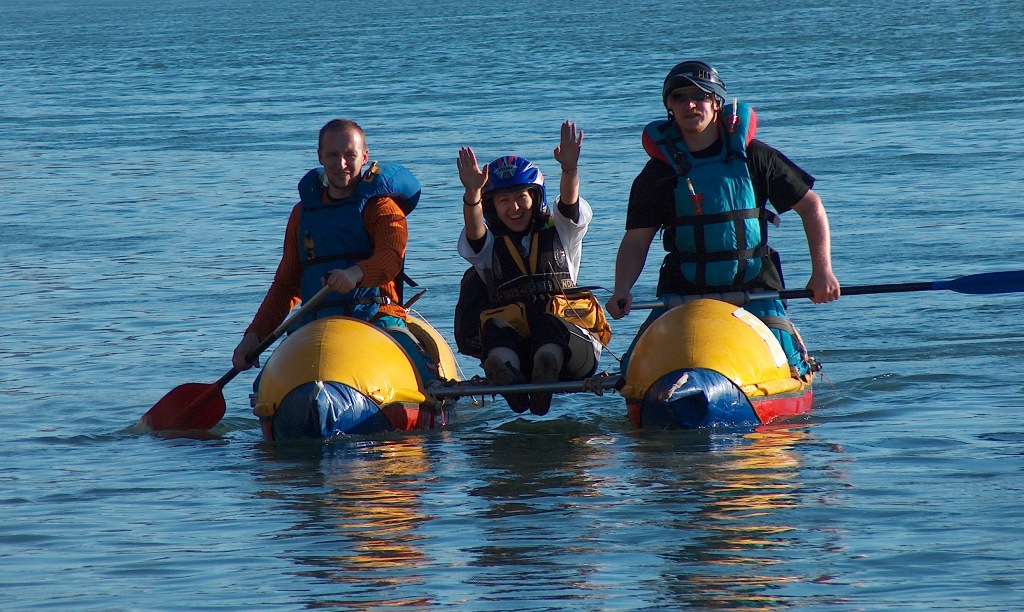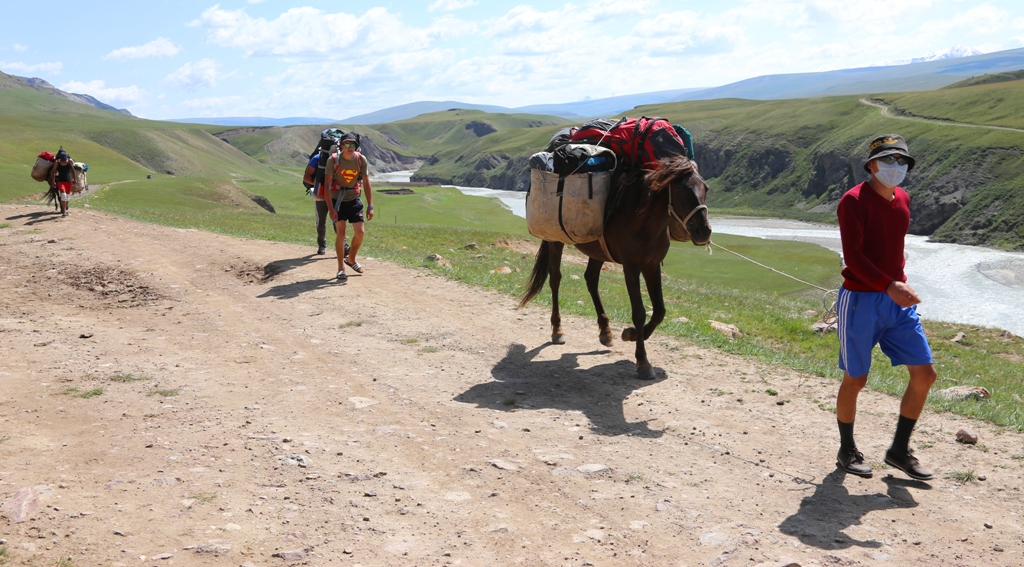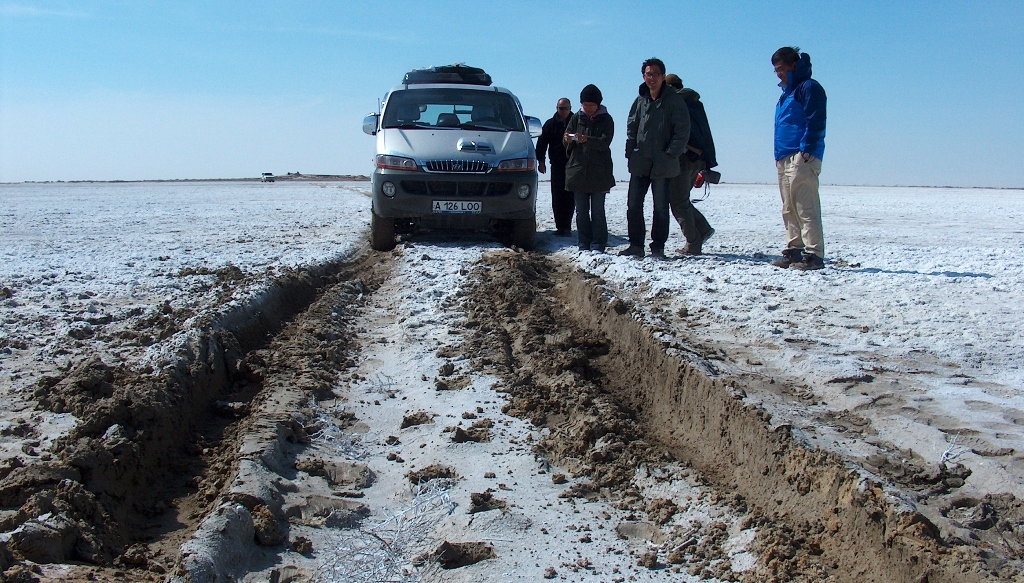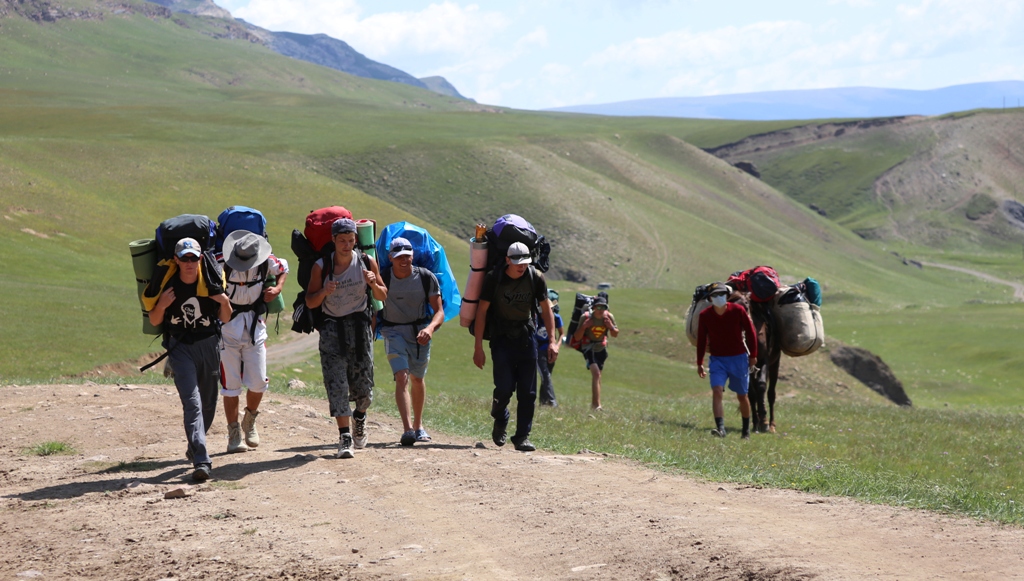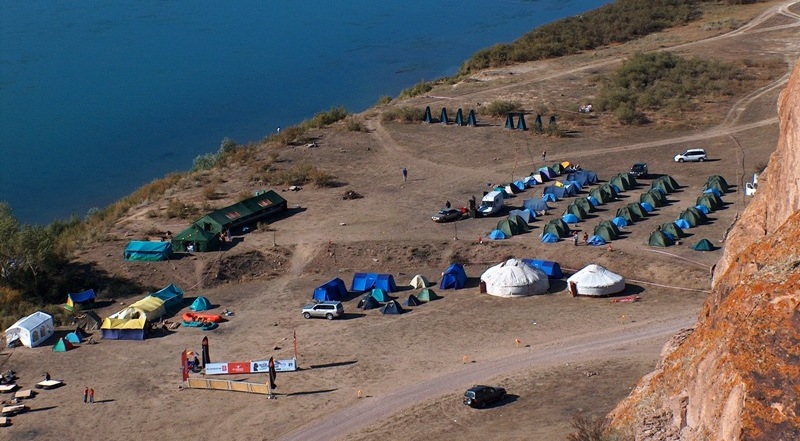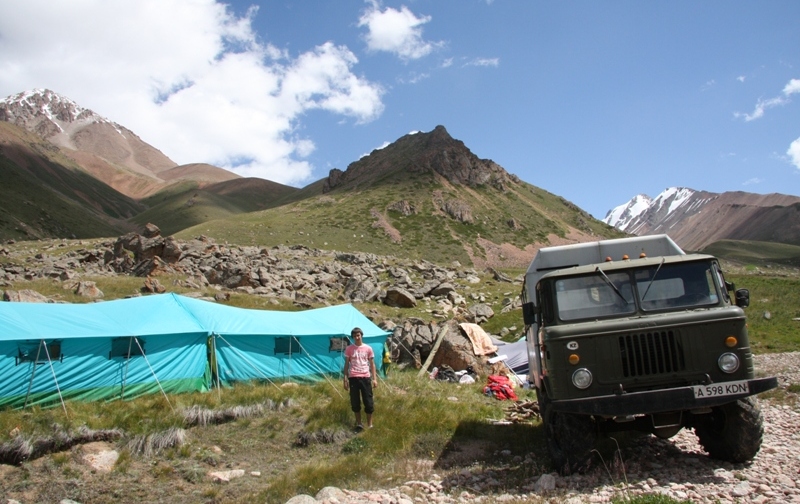 Authority:
The guidebook across Kazakhstan . Authors Dagmar Schreiber and Jeremy Tredinnick.   Publishing house "Odyssey".2010.
Alexander Petrov
photos.