Turkestan **.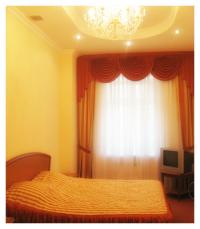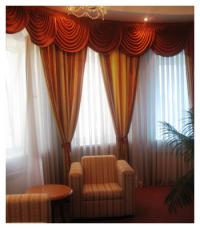 Address: S. Kozhanova str; Turkestan, Kazakhstan
The price of rooms ($ USA):
Single room – 50
Twin room – 60
The price for accommodation at the hotel including: breakfast.
Check out at - 12.00 Check in at - 12.00,
Hotel is opened in 2000 year, in hotel of 2 floors.
The hotel offers 20 guest rooms, including - 6 single deluxe rooms, 12 double deluxe rooms, 2 suite rooms. 
In rooms of hotel is: cable TV, refrigerator, air-conditioning.
Services of hotel: restaurant, bar, sauna, laundry.