Vakhsh river.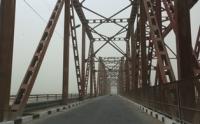 Climbing, Hiking, Mountaineering in Tajikistan.
"I have found out that there ain't no surer way to find out whether you like people or hate them than to travel with them"
Mark Twain.
Sights of the Vakhsh river.
Vakhsh is a river in Tajikistan, the right component of the Amu Darya. The length of the river is 524 kilometers, the basin area is 39.1,000 square kilometers. The average consumption of Vakhsh at the merger with the Panj is equal to 650 cubic meters per second.
Food is glacial-snow, less rain. High water from May to September. Vakhsh waters are very turbid (4.16 kilograms per meter cubic). Formed by the confluence of the Kyzylsu and Muksu rivers. The Kyzylsu river originates from the Zaalaysky ridge and flows along the Alai valley, where it receives a number of rivers flowing from the snowfields and glaciers of the Alai and Zaalaysky ranges.
Having passed the Alai Valley, the river flows in a deep narrow gorge, at the outlet of which it merges with the Muksu River, fed by the huge glaciers of the northern slope of the Peter the Great ridge and, in particular, the Fedchenko Glacier.
After the confluence of the Kyzylsu and Muksu rivers, the river gets the name Surkhob, and below the confluence of the only significant left tributary - the Obihingou River - fed by large glaciers (Garmo, Sytark, Arnavad and others), it is called Vakhsh.
Vakhsh flows almost throughout its length in a narrow valley, sometimes passing into impassable gorges 8 - 10 meters wide, and in some places extends up to 1.5 kilometers. Only the last 150 kilometers Vakhsh flows through a wide (up to 25 kilometers) valley.
The low places of the valley are swampy and occupied by permanent and drying lakes. In the lower reaches, the Vakhsh channel is divided into numerous branches. In the area of ​​the city of Kurgan-Tyube, a canal departs from Vakhsh, irrigating the left-bank plains and the Dzhilikul plateau.
The river in the lower reaches is navigable.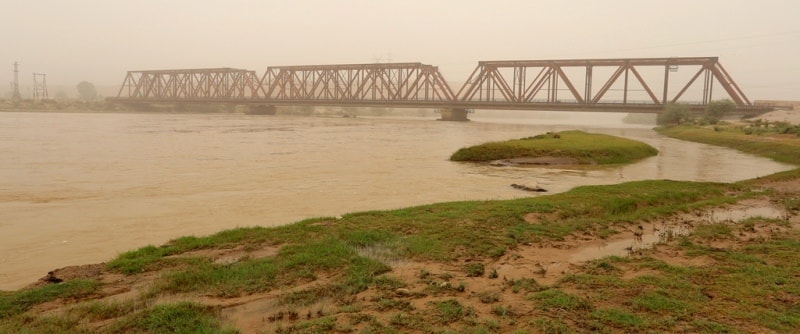 Authority:
http://www.cawater-info.net/bk/water_land_resources_use/docs/rivers.html
Photos
Alexander Petrov.