Vanch Range.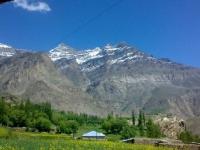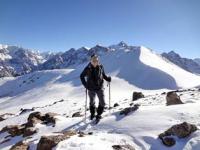 Walking tour in Tajikistan.
"Bulks thundered,
The pass swayed
Rockfalls rattled
On the wreckage of wet rocks"
Yuri Vizbor. September 1954.
Bus and walking tour Tajikistan.
Parallel to the Darvaz Range, separated from it by the wide valley of the Vanch River, stretches the Vanch Range, whose average height is 4950 meters above sea level. The Darvaz Range is located in the Western Pamirs in the Vanch, Rushan and partially Murghab regions of the Gorno-Badakhshan Autonomous Region of Tajikistan.
The ridge is located between Abdukagor-Vanch and Mazardara-Yazgul. In the south-west, the Vancha ridge ends near the valley of the Pyanj River, in the northeast it adjoins the ridge of the Academy of Sciences.
The length of the ridge is 90 kilometers. Most peaks exceed 4,000 meters above sea level, about 30 peaks above 5,000 meters above sea level. The bottoms of adjacent main valleys lie at an altitude of 1,500-1,600 meters above sea level in the southwest and 3,600 meters above sea level in the northeast.
Steep slopes are indented by deep gorges. Spurs go north: Severny (26 kilometers long), Sungat (18 kilometers), spurs in the south: Mionadarinsky (17 kilometers long), Yaysi (14 kilometers), Gujovasu (13 kilometers). The total area of ​​glaciation is about 221 square kilometers.
The height of the firn line on the slope of the northwestern exposure is 4200 - 5100 meters above sea level, on the slope of the southeast exposure 4000 - 4600 meters above sea level. The northern slope of the ridge is long, divided by valleys, the upper reaches of which end with huge ancient valleys.
Often they are elongated along the axis of the ridge, and their bottoms and slopes are occupied by glaciers. The southern slope is steeper and shorter. There are 196 glaciers on the Vanzhsky Range with a total area of ​​148.6 square kilometers (118 glaciers with an area of ​​108.1 square kilometers on the northern slope and 78 glaciers with an area of ​​40.4 square kilometers on the southern).
In the lower part of the slopes of the Vancha Range there are thickets of juniper, rose hip and hawthorn. About 20 passes with a height of up to 5000 m and 5 passes with a height of 5000 - 5300 meters above sea level are known.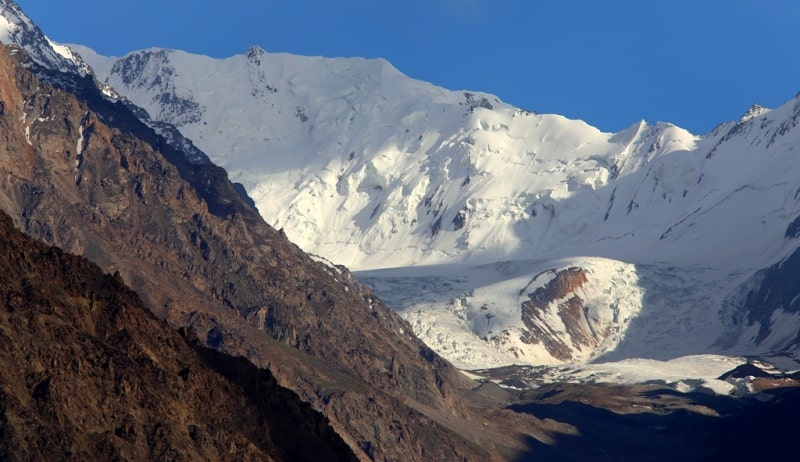 Authority:
"Glaciers." L.D. Dolgushin, G.B. Osipova. Series "Nature of the world." Moscow, the publishing house "Thought". 1989.
Photos by
Alexander Petrov.