Visit to Atyrau.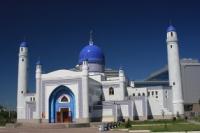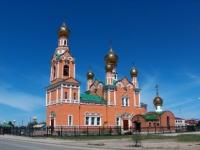 Excursions and walks on town Western Kazakhstan.
"Books are the plane, and the train, and the road. They are the destination, and the journey. They are home" 
Anna Quindlen,
Season: year round.
Duration: 5 hours.
Advanced reservation: for 24 hours.
Detailed program of an excursion trip in Atyrau:
Museum tours in Atyrau.
Excursion on Atyrau. Visiting of town study of local lore museum, visiting of regional museum of arts and crafts, visiting of town mosque Imangali, visiting of cathedral Uspeniya Holy of Mother, walk on the Foot bridge through the river Ural, walk on the town area at mayor's office, walk on quay of the river of Ural from hotel "Shagala". Sightseeing tour on town "Bridges Atyrau" from the Europe to Asia.
Short information on the town of Atyrau.
Is the port on Caspian Sea and the pier on the Ural river (former Guriev). Fishermen founded it as fishing settlement in the mouth of Ural in 1615. In 1992 it was renamed in Atyrau. At the beginning of XX century the fishing was the only branch of economy in the provincial yuezd town Guriev.
Then the railway, which was situated not far from the place of Ural's flowing into Caspian Sea, had a big influence on development of the town. The town is situated in two parts of the world Samarskaya side (the right bank of the Ural River) is in Europe, and Bukharskaya (the left bank) is in Asia.
The employer Mikhail Guriev founded it in 1615 having asked the tsar Mikhail Fedorovich a decree for monopoly right to fish sturgeons in the mouth of Ural, but he was bound to build the town-fortification for defense from raids and to deliver red caviar to tsar. In 1668 Stepan Rasin owned Guriev. 
Note:
The author program is Alexander Petrov. Copying and introduction -  from the sanction of the author  petrovsra@mail.ru
Alexander Petrov
photos.