Watershed moor Gulbiche in West Altai Reserve.
Cultural walking tours in Kazakhstan.
"The world is a book and those who do not travel read only one page" 
Augustine of Hippo.
Side trip to East Kazakhstan. 
Reserved protection of the developed mountain hydrological network presented by sources of four large rivers feeding the region and complexes of mountain lakes is extremely important. The largest watershed moor Gulbiche in the Western Altai is a source of formation of these rivers.
Watershed moor the Gulbiche, is located on an intermountain saddle at the height of 1870 meters above sea level on a watershed of Chernoubinsky saddle in east part of the Ivanovo ridge. Watershed moor Gulbiche is in the territory of the central part of West Altai Nature Reserve and is located in the administrative territory of the city of Ridder.
The natural boundary the Gulbiche is a watershed of the rivers of Big Turgusun and Black Uba. From a northern part of the natural boundary Chernushka stream originates and merging with the river Pryamay form the river Black Uba.
The main, southern, the source of the river Barsuk begins from the natural boundary Lineysky columns. Throughout 1 kilometer 600 meters the river Barsuk flows on the Gulbiche, thus, saturating the mountain swamp with additional moisture.
Gulbiche extent from the North on the East 3 kilometers 600 meters, the greatest width is 800 meters, the area of the Gulbiche is 300 hectares. In the southern part the Gulbiche is divided by the river Barsuk which sources is at the height of 2009 meters above sea level.
Distance from Koksa cordon to the Gulbiche of 7 kilometers. The natural boundary the Gulbiche is on the area the biggest in the Western part of Altai a unique natural complex. On the Gulbiche rare plants including included in the Red List - a maral and gold root grow.
Here the great number of birds whom it is possible to watch thanks to the big open space lives. Also on the Gulbiche occurs otet roes.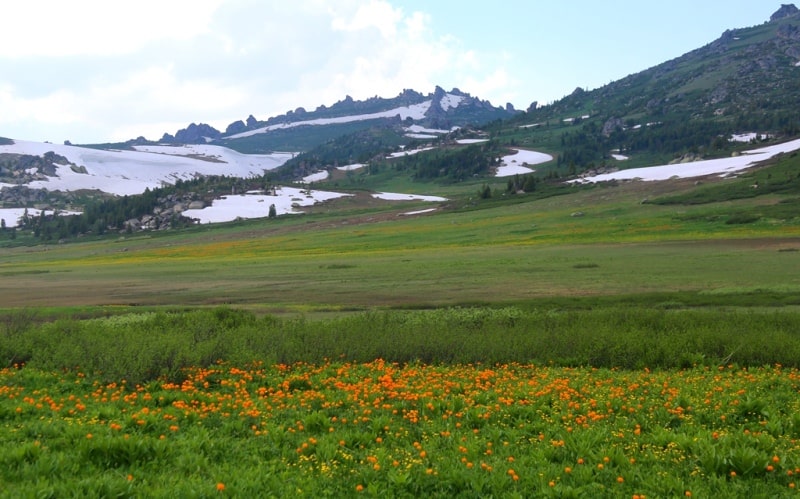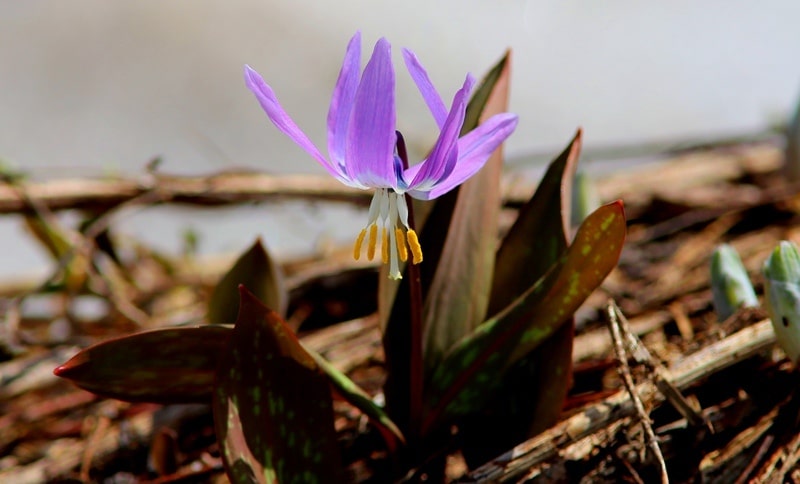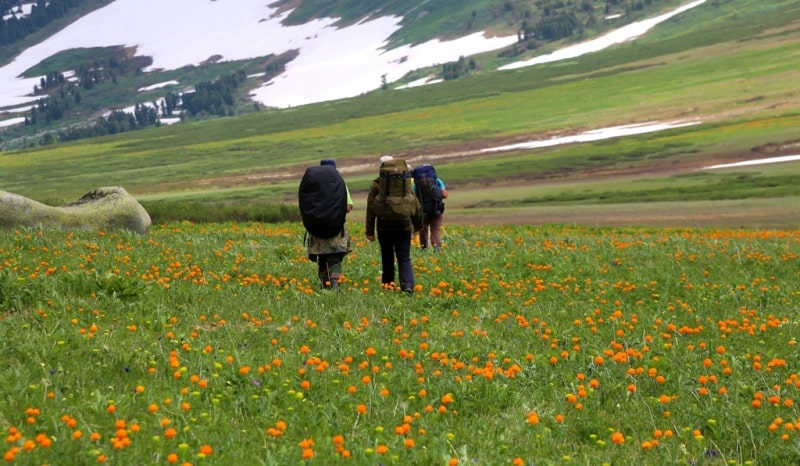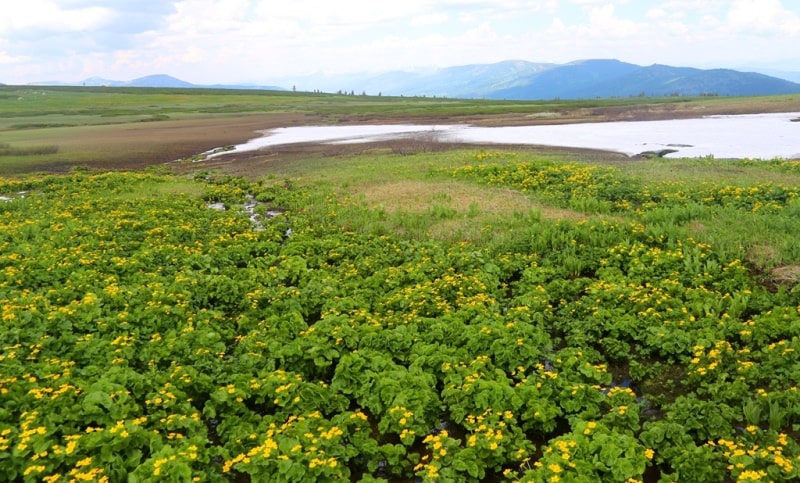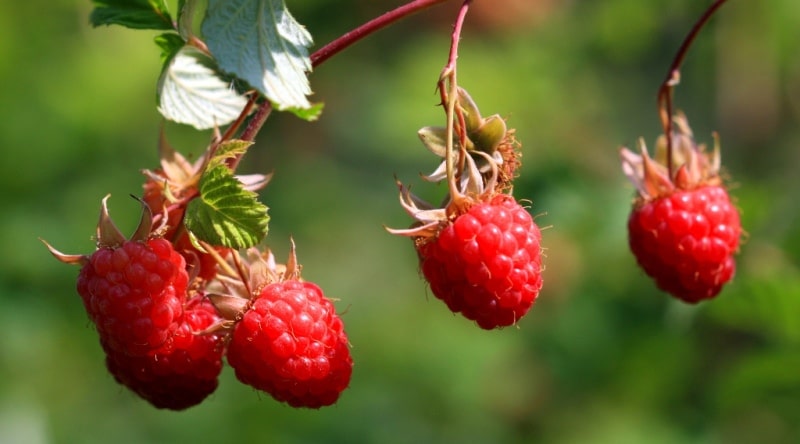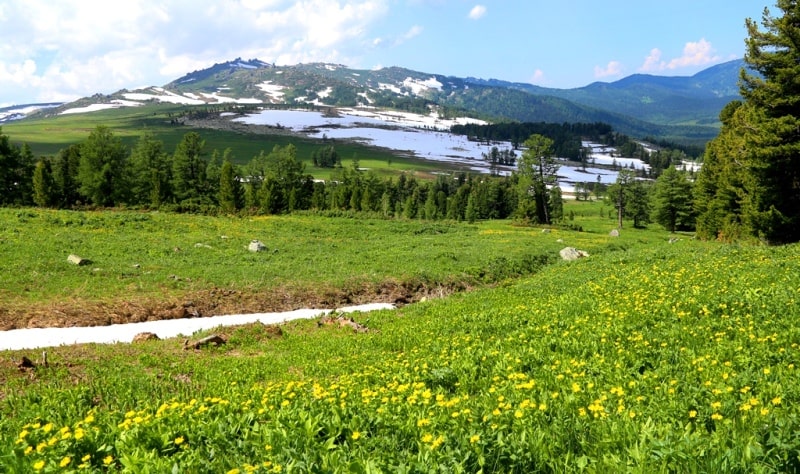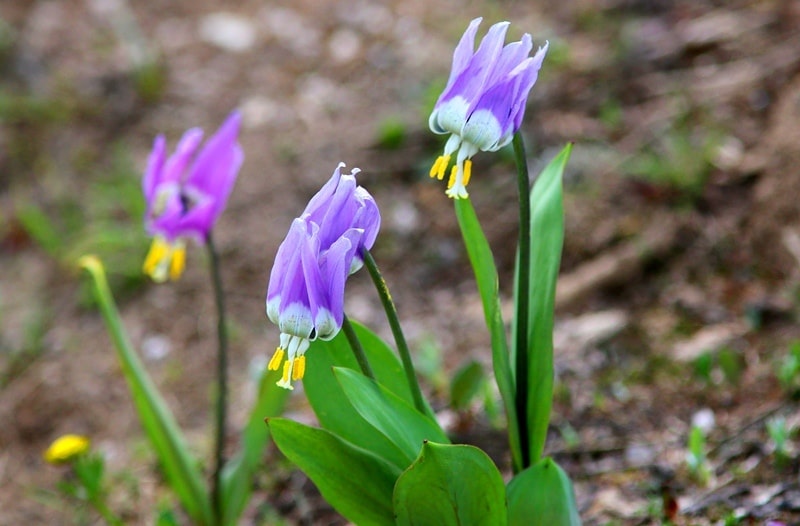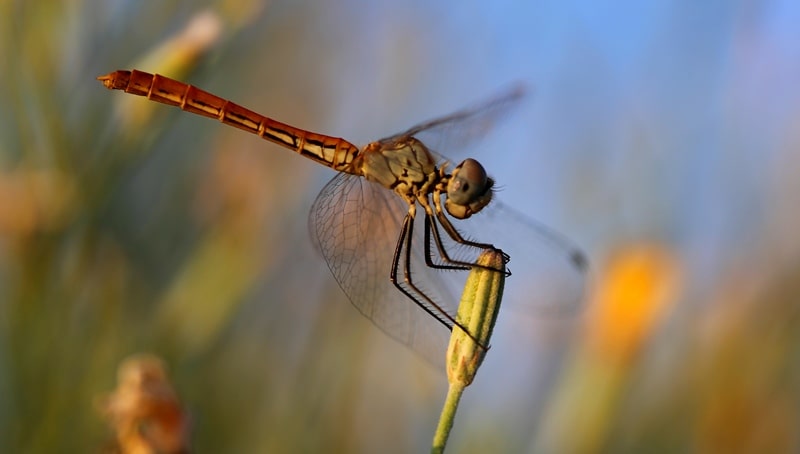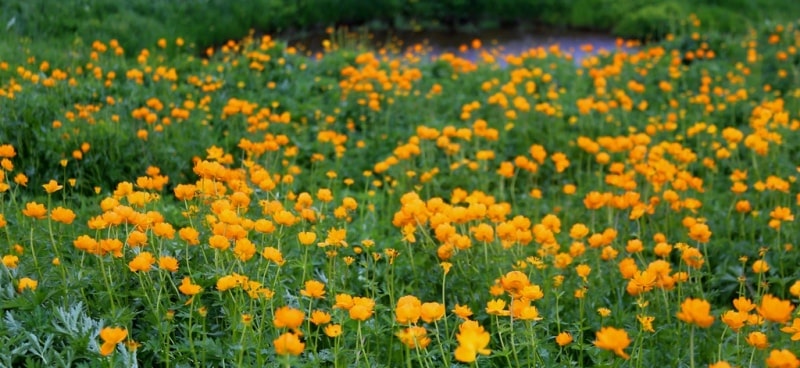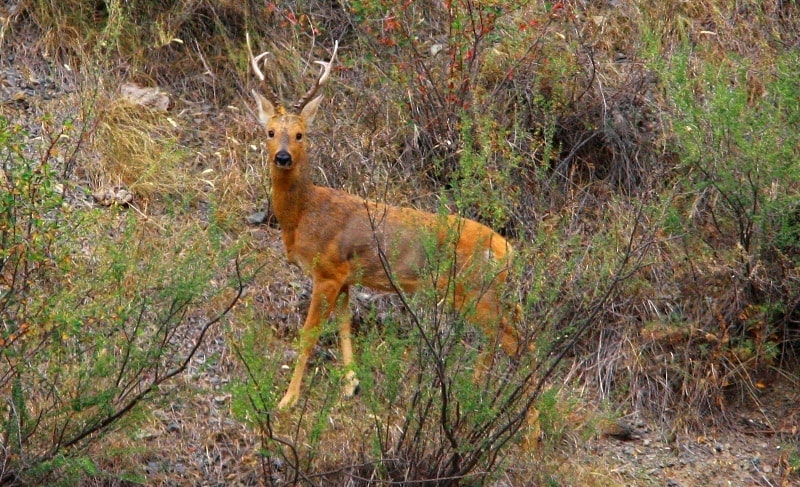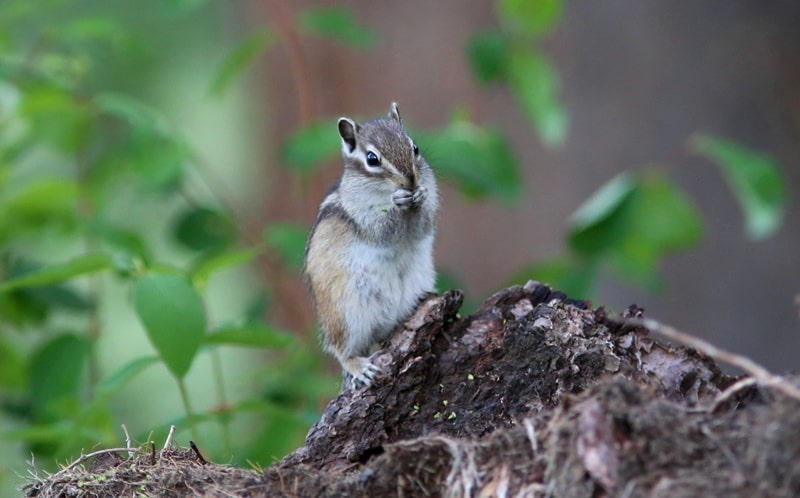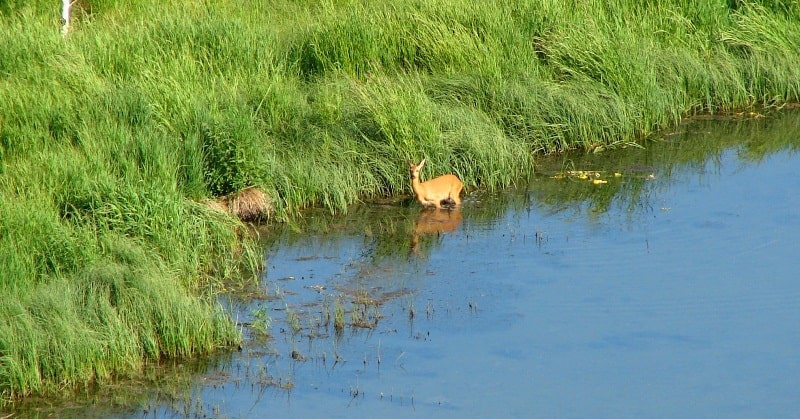 Authority:
Alexander Petrov, N. P. Bastanogova, L. N. Vinokurova.
Photos
Alexander Petrov.