Wild stones of Karasu.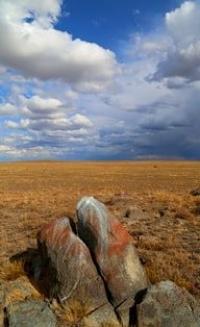 Active travelers in Kazakhstan.
"At the foot of the great mountains
Stems of grass sway a little.
In the blue I look up -
Clouds rush into the open
White manes are spread out.
... I am walking along a mountain trail,
 At the peaks, meeting the dawn.
Gore do not know equal Arpe,
Our pastures aren't free.
Like a flock of white geese
That scattered across the pasture
Mountain stones covered the slope
And above the world in the beauty of its Mountain,
mountains from all sides"
Kalyk Akiev (per. T. Streshneva).
Natural sights of Karaganda region.
The outcrops of wild stones and boulders are located in the vicinity of the small village of Karasu in the Aktogai district of the Karaganda region.
A group of stones is located on the right, 180 meters from the Aksu-Ayuly – Balkhash highway, if you move from the village of Sary-Terek towards the city of Balkhash.
From the village of Karasu to a group of stones 3 kilometers 600 meters.
A group of stones stretched from north to south for 165 meters, the largest width of the distribution of stones is 30 meters.
Stones and boulders are composed of quartzite sandstones, formed in the middle of the Paleogene period of the Cenozoic era - about 40 million years ago.
The origin of the stones, most likely to the glaciers, as well as to volcanic activity are not related, however, as to meteorites.
The formation of stones occurred in comfortable conditions - in the shallow bays of the receding sea, inside small quartz sands.
Most likely these are nodules or constrictions formed in the soil around various formations.
Geographic coordinates of wild stones of Karasu: N47 ° 27'37.08 "E75 ° 33'07.85"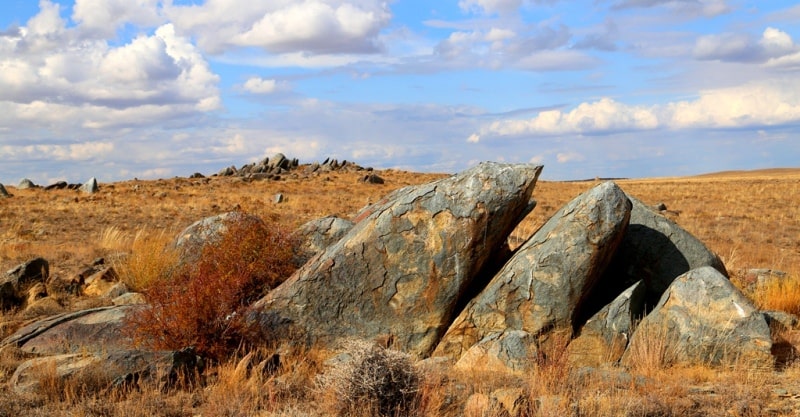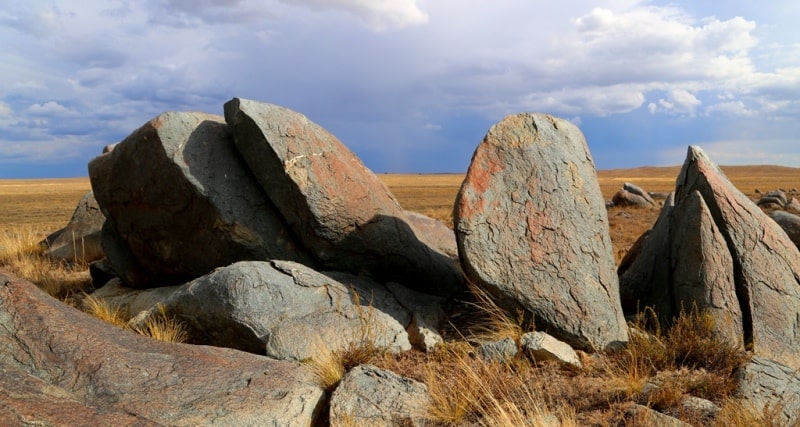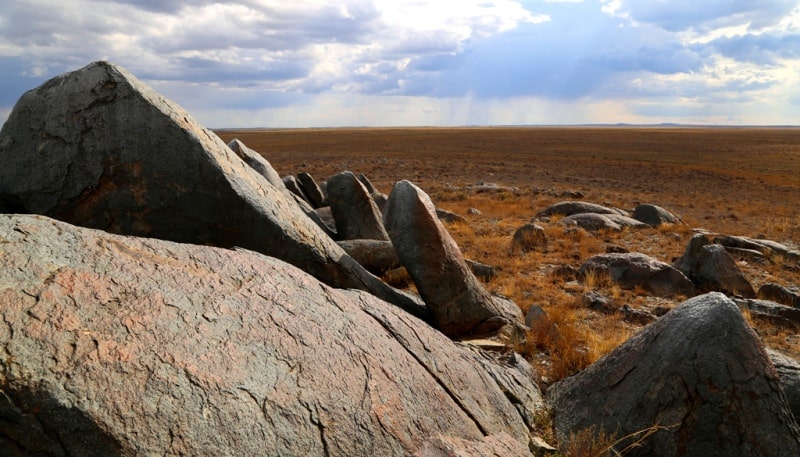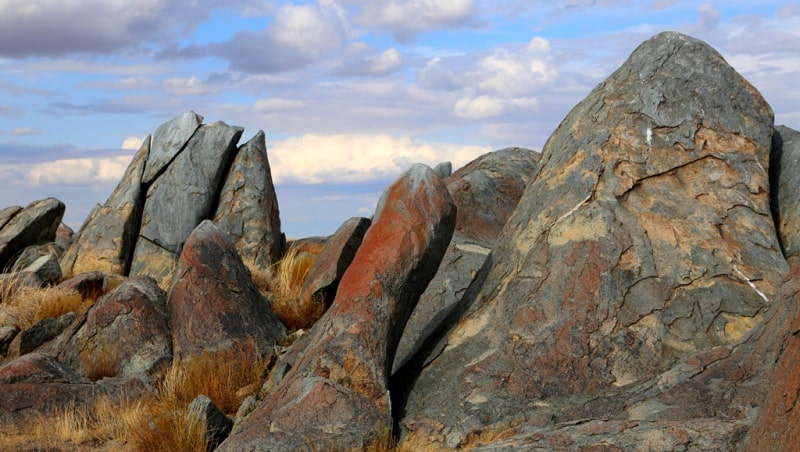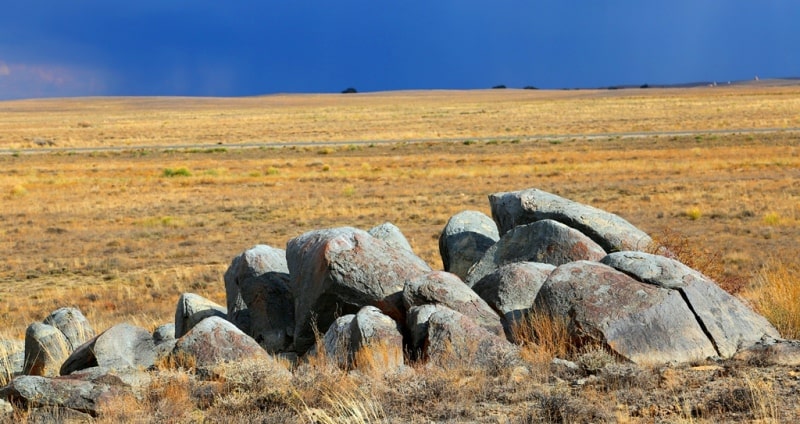 Authority and photos
Alexander Petrov.