Zharkent-Arasan resort.
Rest and treatment in sanatorium Zharkent-Arasan.
"Nature encourages no looseness, pardons no errors"
Ralph Waldo Emerson.
Holiday Packages in Kazakhstan.
The sanatorium is situated in the picturesque ravine of Zhungar Alatau near the mineral springs of the same name.
Zharkent-Arasan 1100 meters above sea level is situated in Jungar Alatau mountain gorge of Zharkent district of Almaty oblast, on the bank of  Barakhuzdikr river, in 40km of the Zharkent settlement and 170km of Sary-Ozek town.
It was opened in 1967. This is a unique balneal resort where you can improve your health and have a rest from the urban life communicating with the nature and looking at the amazingly beautiful mountainous landscapes.
If you like, you can play billiard and table-tennis in the sanatorium. Picturesque landscape, mountain chains of Barlyk Ridge and Zhungar Alatau provide unforgettable impression of power ad beauty.
Walking around the ravines and not steep mountainous slopes helps people improve their health and obtain positive emotions. Mountain ranges make an indelible impression of power and beauty.
Walks along the gorge and gentle mountain slopes strengthen the health of recuperating people and contribute a positive emotional effect. The average temperature of January is - 1C, July +24C.
The atmospheric precipitation to 400mm per year, about 2000 hours of sunshining per year. The main medicinal factors are: nitric, chloride-sulphate, sodium water (36C) which contains fluorine, organic substances used for bath and shower.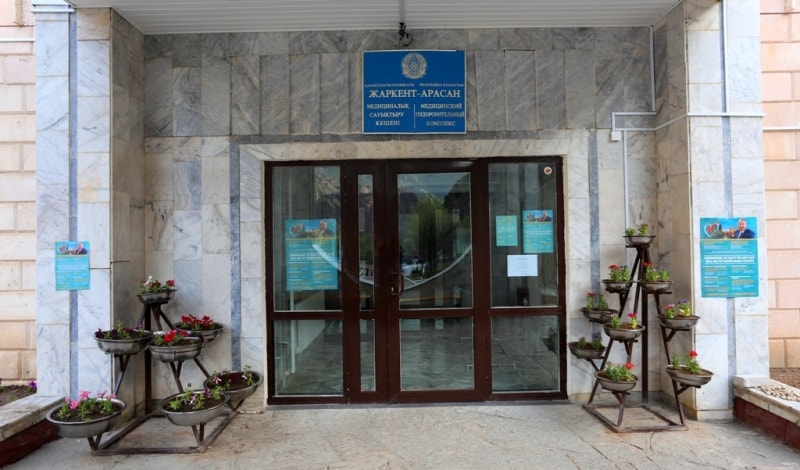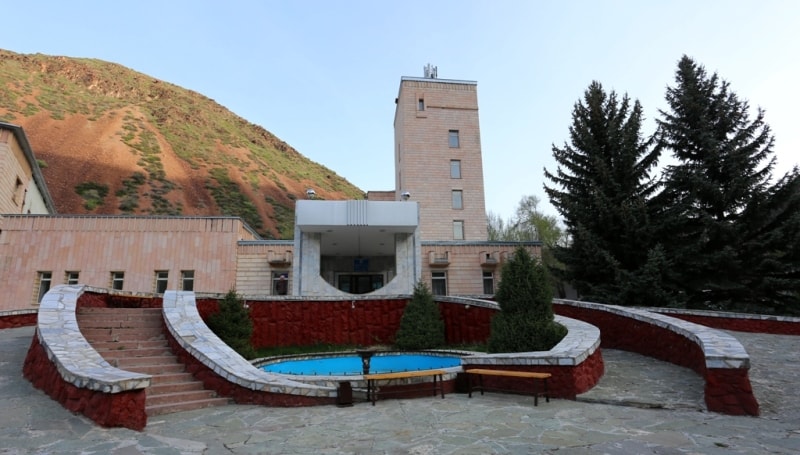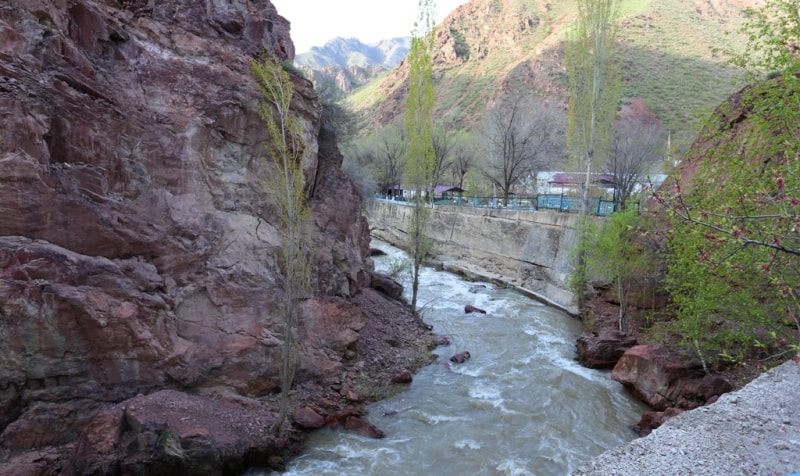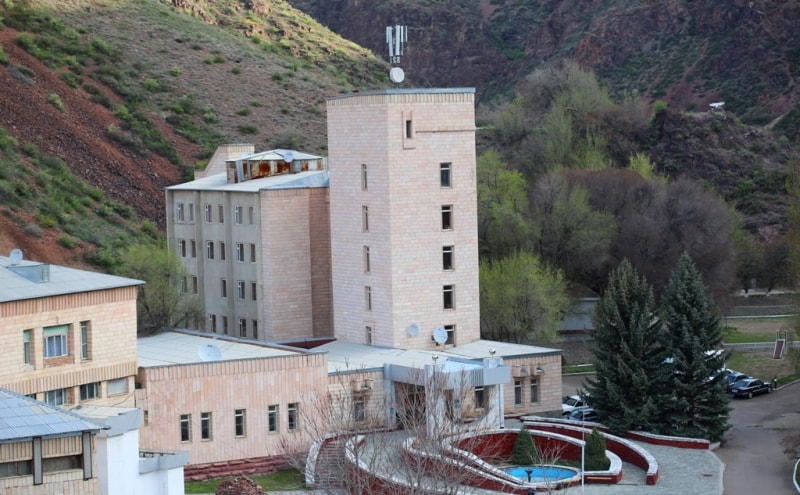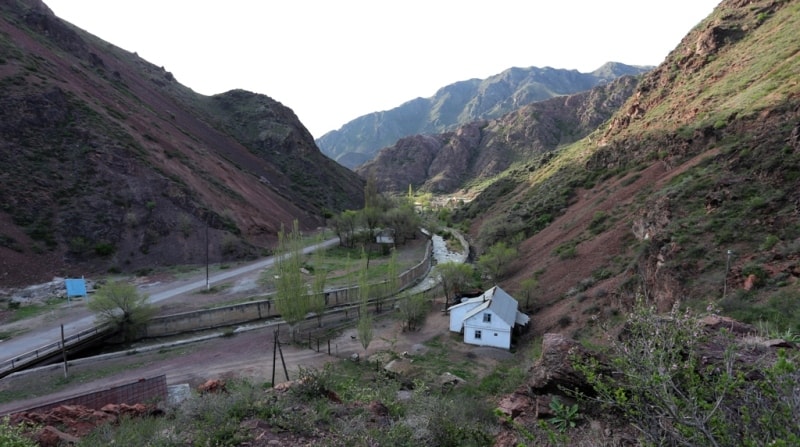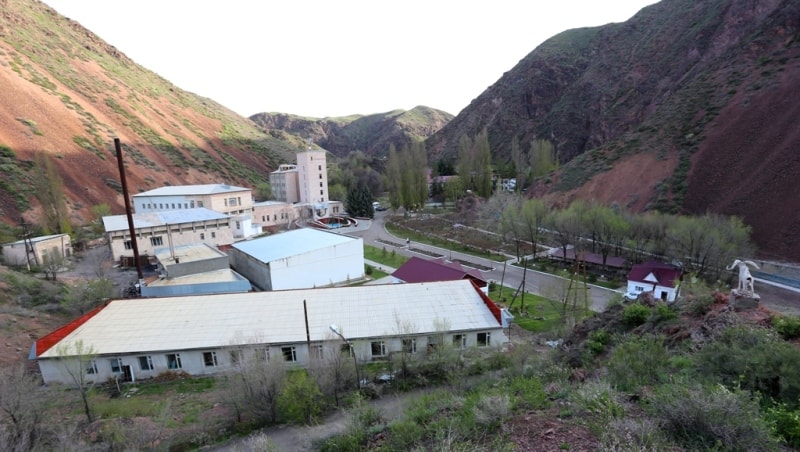 Authority:
"Zhetysu is the Land of  tourism". A Tourist Guide-book. Almaty.  2003. 68 p. 
Photos
Alexander Petrov.