Zhasyl-Kol lake. Chon-Kemin gorge.

Trip on lake Zhasyl-Kol in gorge Chon-Kemin.
"The creation of a thousand forests is in one acorn"
Ralph Waldo Emerson.
Hiking Kyrgyzstan trekking guide to Tien-Shan.
Fresh, flowing lake Zhasyl-Kol, located at an altitude of 3118 meters above sea level, is located on the western slope of the Chiliko-Kemin mountain cluster, which is a watershed between the Chon-Kemen rivers in the west and Shelek in the east, between the Zailiyskiy and Kungei Ala-Too ranges, in the western part of the Northern Tien-Shan mountains, most of the lake is located in the Issyk-Kul region and only a small part of the southwestern part of the lake in the Chui region.
Lake Zhasyl-Kol belongs to the dam type. the perimeter of the lake is 2138 meters, the area is 130932 square meters. The length of the lake from southwest to northeast is 898 meters, the largest width in the western part is 287 meters.
According to the majority of experienced mountain tourists who know the Northern Tien-Shan well, the most beautiful lake in the region is Lake Zhasyl-Kol, from which the Chon-Kemin River flows through a stone dam.
Its water has an unusually blue color, which changes shades depending on the lighting. There are no plants and fish here, it is no coincidence that in translation from Kazakh "Zhasyl-Kol" - Blue Lake, - "Zhasyl" - blue, "Kol" - lake.
The shores of the lake in summer are a favorite vacation spot for tourists traveling in the Northern Tien-Shan. The lake has an unusually blue color that can only be compared with the color of the deep blue sky! Due to the powerful filtration of water that enters the lake through the moraine heaps, the water acquires a blue hue.
The lake is hidden from the eyes by a huge, ancient glacial moraine, which is a natural dam of the Zhasyl-Kol lake and to see it, you need to climb from the gorge of the Chong-Kemin river to this dam. The view and beauty of Lake Zhasylkol, which will open before you, will delight you and leave the most vivid impressions!
Geographic coordinates of Lake Zhasyl-Kol: N42 ° 54'37.23 "E77 ° 07'01.00"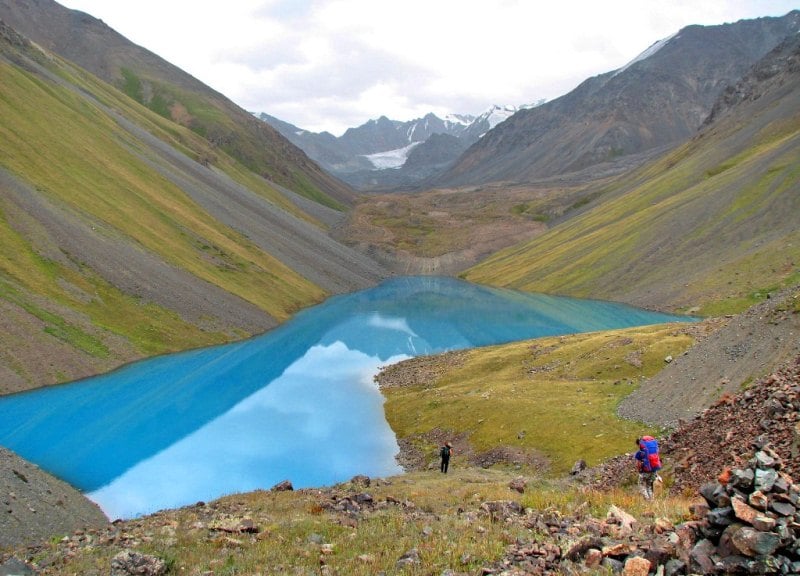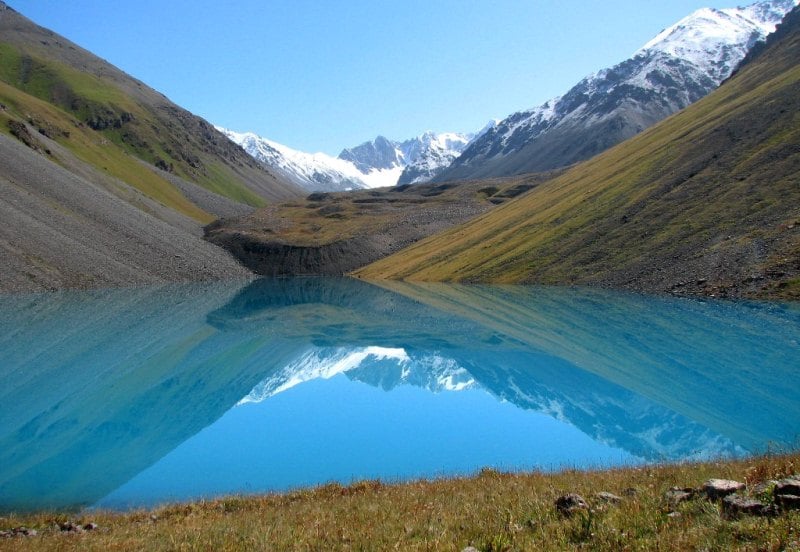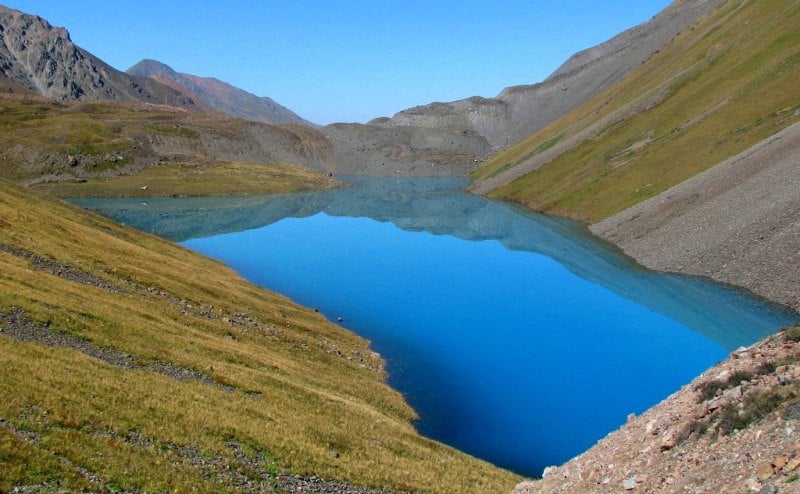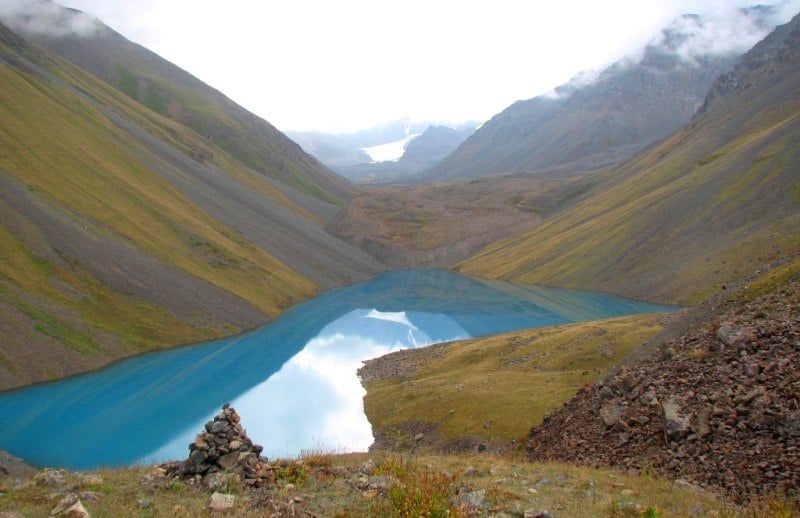 Authority:
Books «Nature Zailiskiy Alatau», M.Z.Zhandaev, Kazakhstan, Alma-Ata, 1978 «On Northern Тien-Shan», V.N.Vukolov, Moscow, Profizdat, 1991. Alexander Petrov.
Photos by:
Sergei Mikhalkov, Almaty city.