Zholbart Canyon. Mangyshlak.
Drive to Shakpakatasai Canyon.
"Adventure begins with the rejection of common sense"
Alexander Minchenkov.
Sights of Shakpakatasay Canyon.
Zholbart Canyon is located in the Mangistau region of the Mangystau region in the central part of the Mangyshlak peninsula. Zholbart Canyon, this is the southwestern beginning of Shakpakatasai Canyon, from here begins the main canyon Shakpakatasai with small ravines and sais.
The northwestern part of the canyon is strongly dissected by meridional temporary streams. The length of the canyon from south to north is small, only about 2 kilometers, a width of about 900 meters. The most attractive eastern part of the canyon, it is represented by cliffs that pass into the bottom of the canyon.
The bottom of the northern part of Jolbart is located at an altitude of 88.1 meters above sea level. The plain part in the vicinity of the canyon is located at an altitude of 160 to 186 meters above sea level. In the western part of the canyon, on the plain there are several ancient nameless burials and here on the edge of the cliff there is a well used by a livestock farm nearby.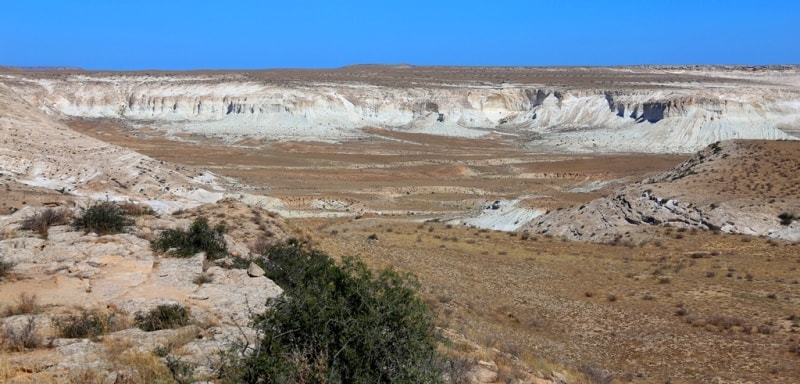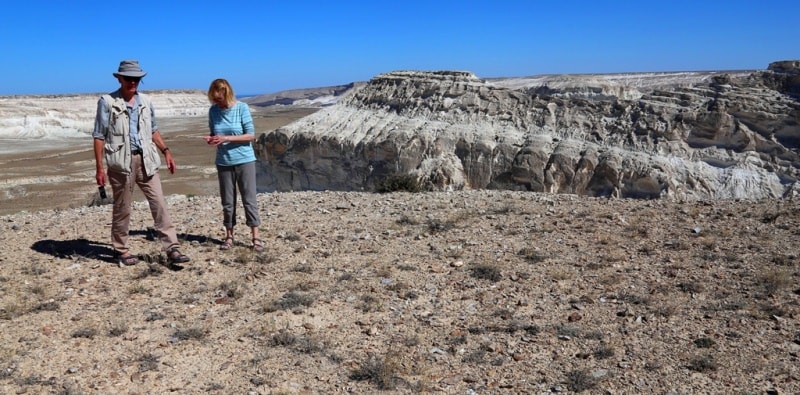 Authority and photos
Alexander Petrov.