Gas crater Darvaza.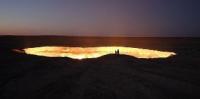 The short description of tour across desert Karakum:
Ashgabad – kishlak Erbent – Turquoise lake – Mud crater - gas crater Darvaza - Ashgabad.
Distance route: 554 km.
Season: year round.
The best time for an excursion: from April, 1st till September, 30th.
Duration: 1 day.
Advanced reservation: for 48 hours.
The detailed program of round day by day on technogenic craters of Turkmenistan:
Ashgabad - gas crater Darvaza (277 km). 
Breakfast. Departure from Ashgabad. Transfer: Ashgabad - settlement Bakhordok - kishlak Erbent (165 km). On road for Ashgabad the great and boundless desert of Turkmenistan - Kara Kum begins, infinite barchans and mountains of sand will accompany on travel on desert of Turkmenistan.
Arrival in kishlak Erbent. In a kishlak there live local residents who grow up sheeps and camels. Here it is possible to get acquainted with a life of Turkmen nomads. For the summer they leave for desert and there among sand their sheeps and camels are grazed. Visiting of houses of local residents. Walk on settlement Erbent.
Transfer: kishlak Erbent - Turquoise lake in a crater (85 km). Following local sights in desert Karakum, it is a crater filled by water which has a shade of turquoise. The crater is near to road. Walk to a crater, photographing of vicinities. A lunch in a way.
The further transfer: Turquoise lake - the Mud crater (15 km). A stop at a crater, walk in vicinities, survey and and photographing of the Mud crater.
The further transfer: the Mud crater - district Darvaza - gas crater Darvaza (12 km). We pass yurts Turkmen nomads at road and soon we leave asphalt road and we turn off to the right on road which leaves in sand. Arrival on gas crater Darvaza, this unique technogenic show in sand of Kara-Kum which we shall observe, in a crater burns gas since 1971. Survey and photographing of vicinities. After excursion return to Ashgabad.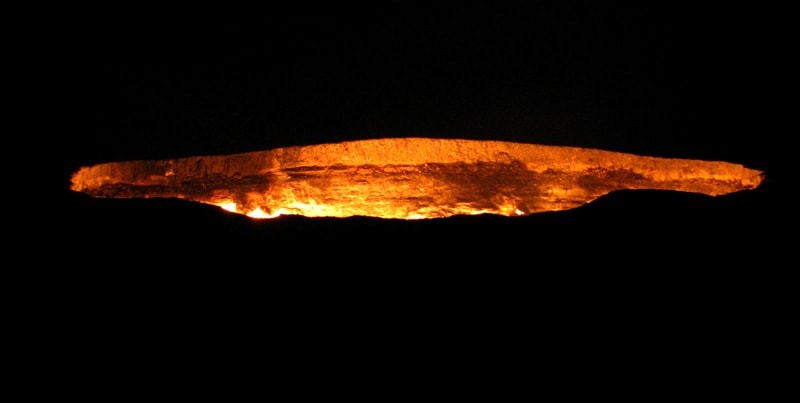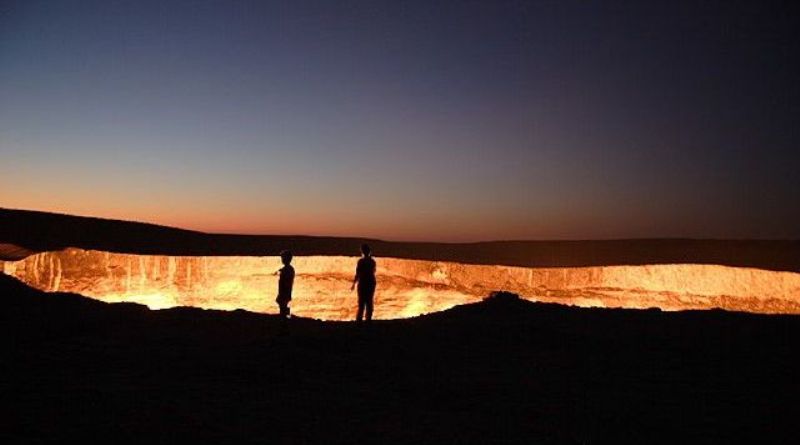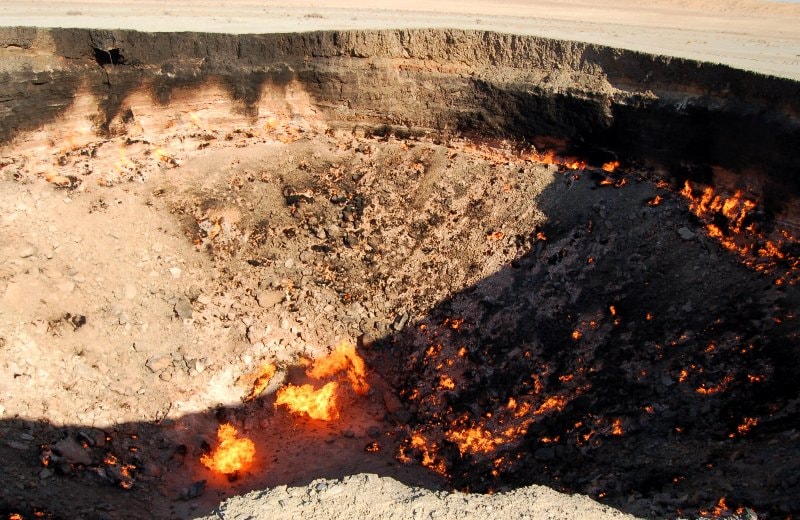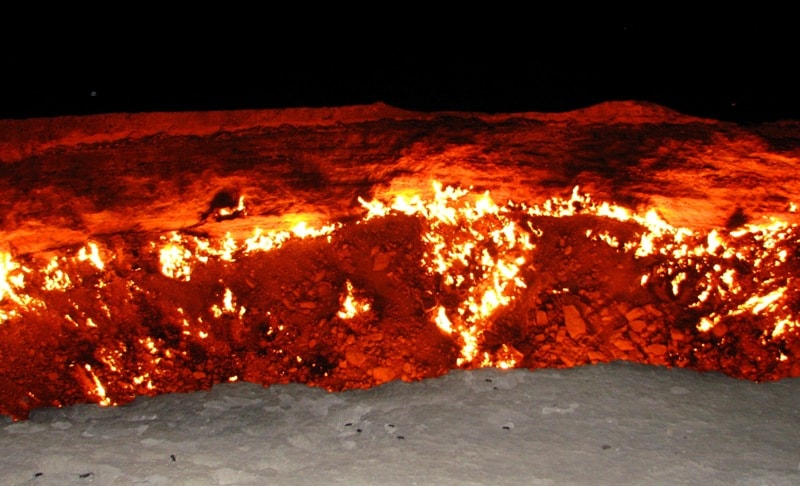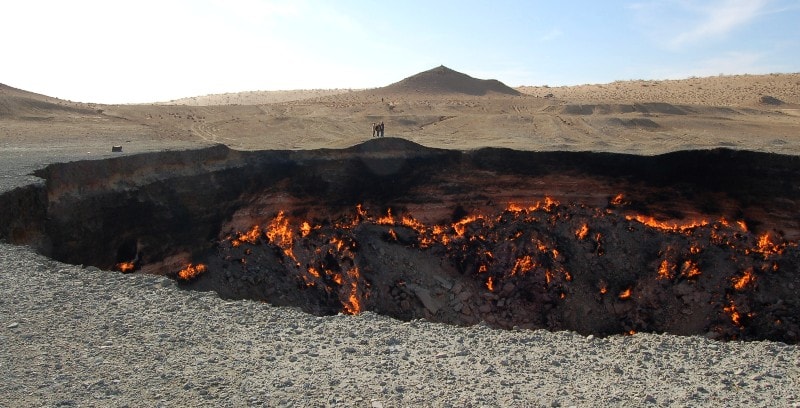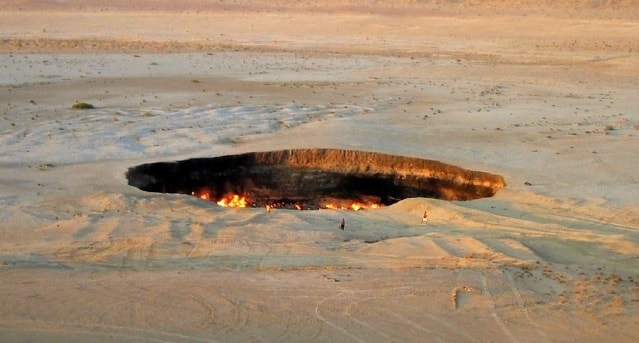 Note:
Author program of Alexander Petrov. Copying and introduction -  from the sanction of the author  petrovsra@mail.ru
Alexander Petrov tourist company "Ovadan Sayakhat" from Ashgabad
photos.