7. Azorchashma lake.
Trip to lake Azorchashma.
"The creation of a thousand forests is in one acorn"
Ralph Waldo Emerson.
Photo tours to Marguzor lakes.
Flowing lake Azorchashma, located at an altitude of 2,400 meters above sea level, is located north of the Gissar ridge and in the southern part of the Zeravshan ridge, in the Shing River valley, southeast of the Padrud village in the Penjikent region of the Sughd region.
Lake Azorchashma (translated from Tajik - Thousand Sources). From the south-western side, the Azorchashma river flows into the 617-meter-long lake bay; from the south-east side, the second Chapdara river flows into the 463-meter long lake bay.
In the northwestern part of the lake flows the Azorchashma River, which breaks down in cascades of waterfalls. The distance from Lake Marguzor to Lake Azorchashma is 3 kilometers of a heavy mountain road, which is laid first along the right (eastern), and then along the left (western) side of the gorge.
Lake Azorchashma (translated from Tajik - a thousand springs) is the seventh lake in the chain of the famous Marguzor lakes and the most beautiful lake, the length of the lake is 2 kilometers 183 meters, the largest width in the northern part is 568 meters, the depth is up to 85 meters.
The catchment area is 121 square kilometers. The water is clear and very cold. Not far from the lake is the Tavasang pass 3307 meters above sea level. Birches grow in the vicinity of the lake. It is said that the seeds of these trees were scattered in these places by birds.
5.4 kilometers (in a straight line), in the northeast, there is the Tavasang Pass 3305.5 meters above sea level, through which several popular tourist routes run. Azorchashma is considered the seventh lake in the cascade of seven lakes, but it should be noted that the lake does not belong to the system of Marguzor lakes.
Geographic coordinates of Lake Azorchashma: N39 ° 06'21.87 "E67 ° 51'31.35"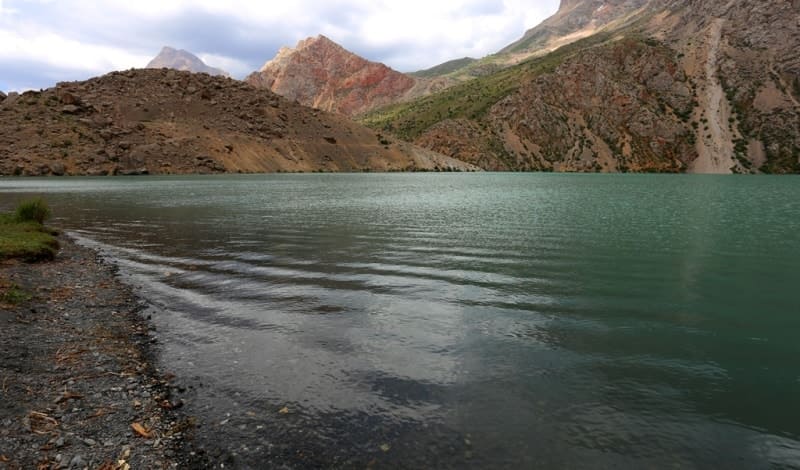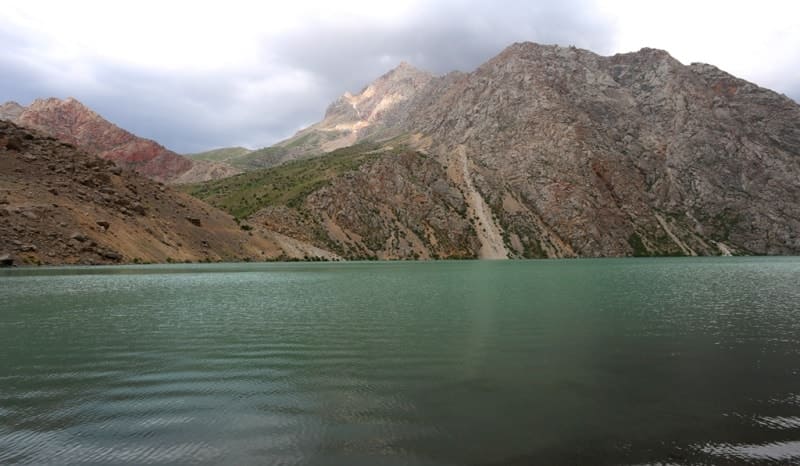 Authority and photos
Alexander Petrov.