Alpine camp "Vertical-Alaudin".
Trip to "Vertical-Alaudin" alpine camp near Alaudin lakes.
"Nature, which endowed every animal with the means of subsistence, gave astronomy as an assistant and ally astrology"
Johannes Kepler.
Accommodation in an alpine camp "Vertical-Alaudin".
Mountaineering and tourist camp "Vertical-Alaudin" is located at an altitude of 2626.6 meters above sea level, located in the western part of the Gissar ridge of the Fan Mountains, in the southern part of the Kaznok valley, in the Chapdara river valley, 14.1 kilometers west of the village of Marguzor , in the Aininsky district of the Sughd region.
The camp offers accommodation in cottages or tents, transfers to and from the camp. There are several two-storey houses in the camp, there is a dining room, a shower, a warehouse, areas for setting up tents, and a generator.
Climbers are being trained by camp instructors. The construction of the camp was started in the early 90s of the last century; climbers from Moscow State University took part in the construction. One of the main inspirers of the construction was Rufina Grigorievna Arefieva, who gave a lot of energy for the revival and development of mountaineering in the Fan Mountains.
Geographic coordinates of the alpine camp "Vertical-Alaudin": N39 ° 14'57.97 "E68 ° 15'56.70"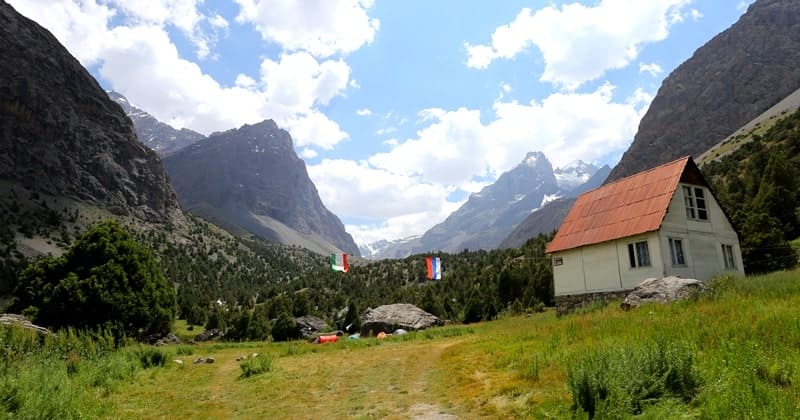 Authority and photos
https://www.tajik-gateway.org/wp/tourist/fanskie-gory/alpinistskij-lager-vertikal/
Alexander Petrov.