Bibijonat lake in Alaudin lakes.
Specialty Travel in Tajikistan.
"Nature is an infinite sphere whose center is everywhere"
Ralph Waldo Emerson.
Adventure travel in Fany mountains.
The fresh, flowing lake Bibijonat is located at an altitude of 2874 meters above sea level in the west of the intermountain Kulikalon depression, in the east of the Govkhon mountains, in the northeast of the Saryob mountains, in the southern part of the Chimtarga valley, in the Artuch river valley, 5.7 kilometers on southeast of the Artuch alpine camp in the Fan Mountains, in the northern part of the Gissar ridge in the Penjikent region of the Sughd region.
The length of the lake from the south-east to the north-west is 238 meters, the greatest width in the central part is 119 meters. The perimeter of the lake is 1607 meters, the area is 71,567 square meters. "A juniper forest grows along the shores of the lake, the heavy and incessant roar of the river can be heard from above.
Above, in the boundless height of the blue sky, an eagle screams. When he stops talking and when you forget that there is a river below, it starts to seem as if not a single sound is heard. 
Geographic coordinates of Lake Bibijonat: N39 ° 15'15.84 "E68 ° 11'50.78"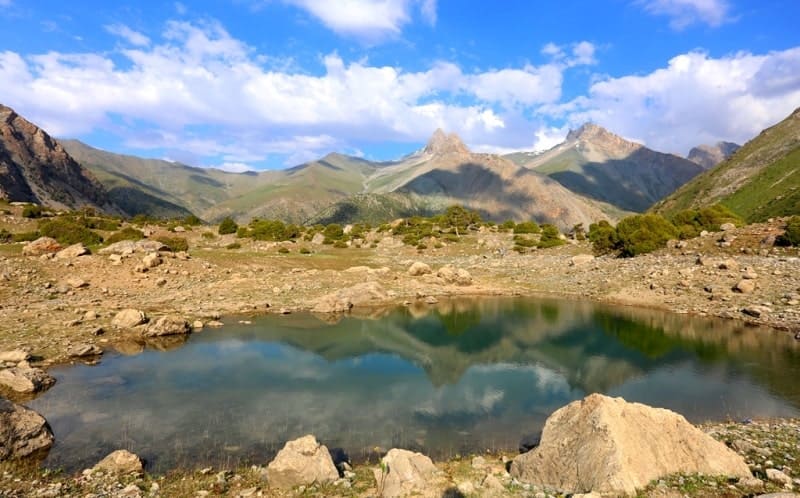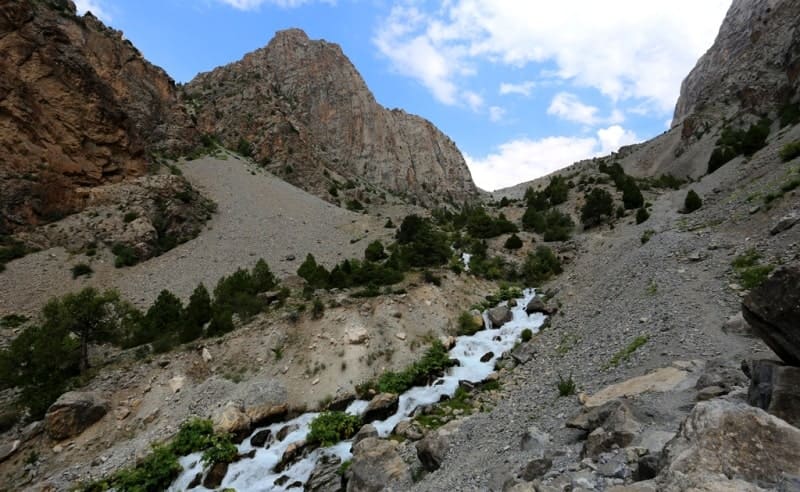 Authority:
Alexander Petrov.
"In the juniper forest", "Reader on the physical geography of the USSR", A. Shakhov, 1981.
Photos by
Alexander Petrov.