Barsa-Кelmes nature reserve.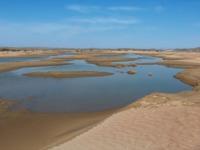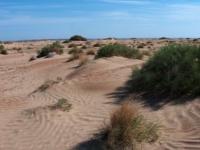 Trip to Barsa-Kelmes reserve.
"It is untrue that equality is a law of nature. Nature has no equality; its sovereign law is subordination and dependence" 
Luc de Clapiers de Vauvenargues.
Jeep tours to Barsa-Kelmes reserve. 
Barsa-Kelmes is home to one of Kazakhstan's 10 official Natural Reserves. It was established in 1939 with the aim of protecting the classic vegetation that characterizes salt-clay desert, consisting of black and white saksaul, tamarisk and 264 other typical species, as well as the corresponding fauna who inhabit this environment.
Barsa-Kelmes is also important as a breeding place for migrating birds. Barsa-Kelmes used to be an island in the Aral Sea with an area of 133 square kilometres. Thanks to limited access, a herd of kulan (wild ass), as well as saiga antelope and dzheyran (steppe gazelles) have been preserved.
However, in the wake of the deterioration of climatic conditions, in particular the increase in the water's salinity, 260 kulan were moved to other protected areas during the 1980s. Yet in spite of the Aral crisis, the 50 remaining animals reproduced and multiplied in number.
These days, 150 kulan continue to live here and their number increases by 20 to 25 each year. As a result of the Aral's decreasing water level, the former island has turned into a peninsula 10 times larger than the former reserve.
Meanwhile Barsa-Kelmes is now part of the mainland. Protection is thereby made difficult, and the kulan could leave the territory "dedicated" to them. The reserve's officials want to expand the protected area by 4000 square kilometres, in order to consolidate its status as protected land and allow unhindered resettlement of new life on the dried-up seabed.
For those interested in visiting or find out more about the reserve, its director is Magzhan Tursinbayev, Street 14 of the Kazakh Militsiya, Aralsk. For a long time, there have been fears of what might happen if another island, Vozrozhdeniye, became linked to the mainland as a result of receding water levels.
This one-time 200-square-kilometre island harboured a grim secret. It was here that the Soviet army had its testing grounds for biological weapons. Before the armed forces left the island, containers of anthrax, bubonic plague and probably other deadly agents were simply buried here.
An inspection by American experts showed leaks in many containers. It was claimed that the viruses could easily be transmitted by insects and birds across the shallow, narrow strait that separated the island from the mainland in the late XX-th Century.
Since 1991, individual cases of plague have occurred, and a mass death of saiga antelope was due to anthrax. However, American specialists have since sealed the containers - and not a moment too soon, because the island has now also become part of the mainland. Ironically, Vozrozhdeniye means "resurrection" in Russian.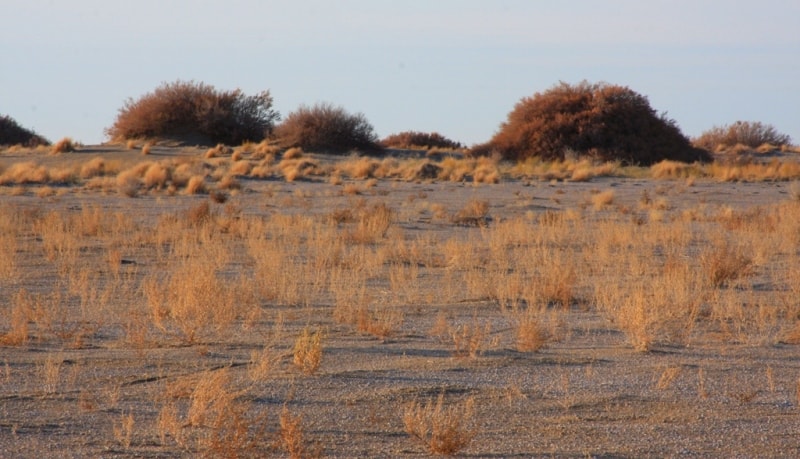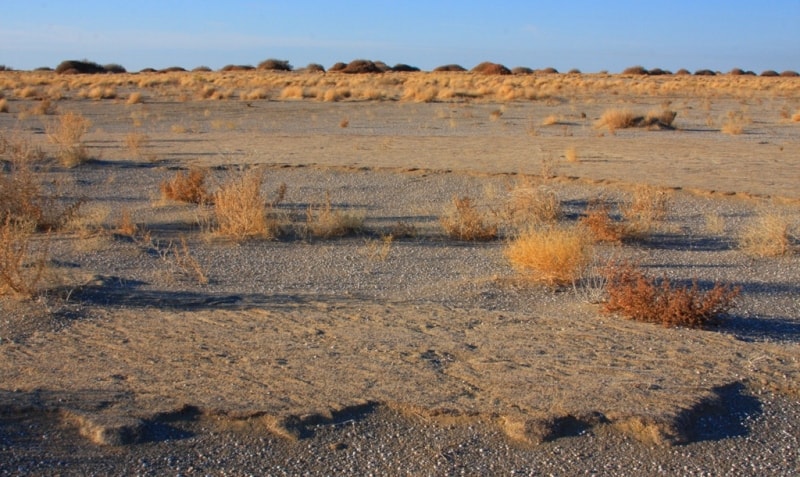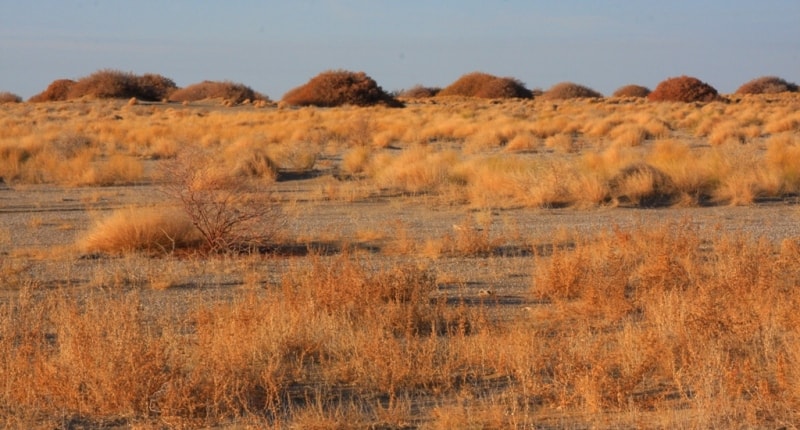 Authorship:
The guidebook across Kazakhstan . Authors Dagmar Schreiber and Jeremy Tredinnick.   Publishing house "Odyssey".2010. 
Photos by
Alexander Petrov.