Bassein Lake in Karkaraly mountains.
Ecological tours to Karkaraly national park.
"Raising a granite - with water - a bowl,
For centuries, the lake keeps the mountain.
It is called the Devil among the people ....
To the shore of the splashing silver.
Once upon a time, God cursing the devil
Threw a horned one: this is the hole
Where do you perish! "
Sabit Mukanov. The poem "Sulushash".
Excursions to Karkaraly national park.
Lake Bassein is located in the Karkaraly National Park in the Karkaralinskiy district of the Karaganda region. Lake Bassein is the bottom of the most beautiful places of the Karkaraly mountains. The lake is 61 meters long and 20 meters wide.
The distance from the holiday home Sosnovy Bor to Lake Bassein is 2 kilometers. The depth of the lake is 5 meters. The path to the lake lies along a simple path and it is only in front of the lake that you need to walk along gentle cliffs.
An amazing creation of nature, located high in the mountains and is a natural granite pool of surprisingly regular rectangular shape filled with water and picturesquely located in a necklace of rocks among the forests. You can get to the lake on the route "Stone Fairy Tale".
You can only go to the lake on foot, the entire route takes 4 hours, given the stops. Spring, summer and autumn are the best seasons to visit the lake. In winter, the lake freezes, due to deep snow, it is not possible to go along this route.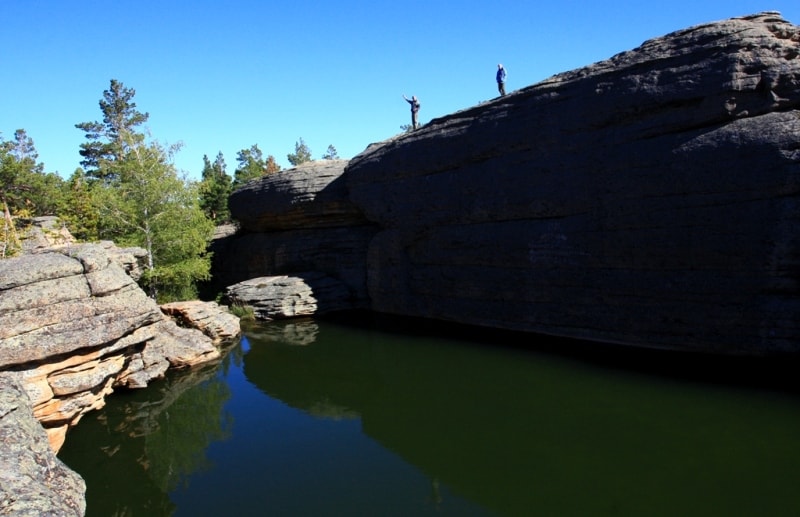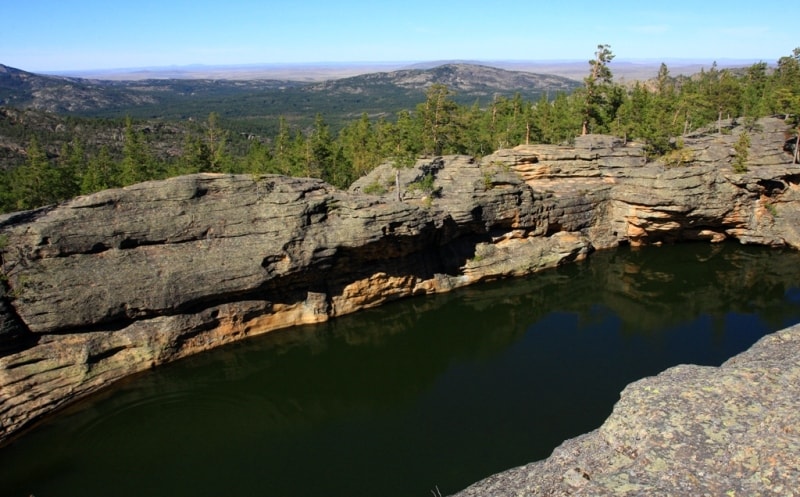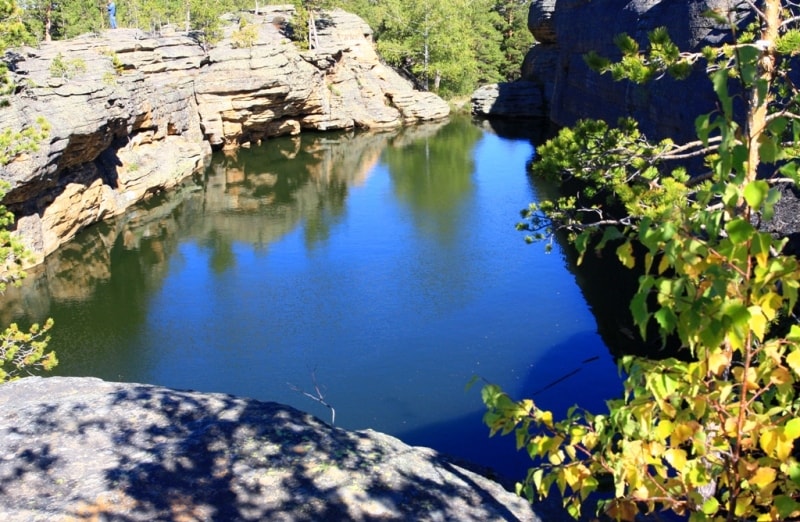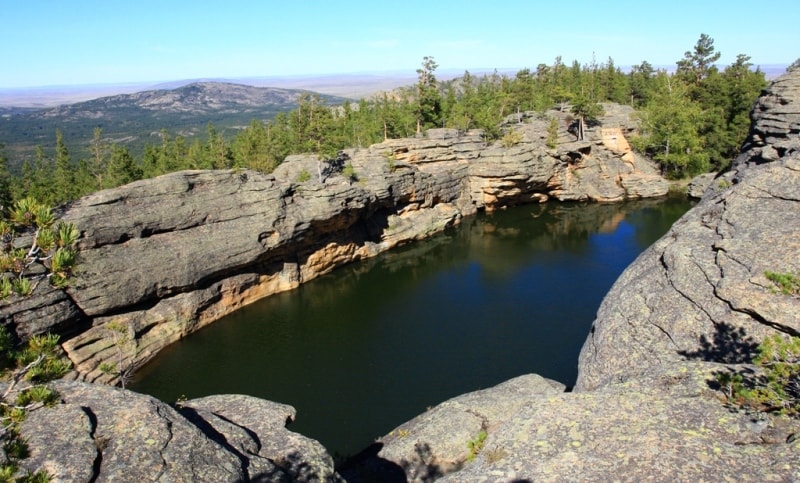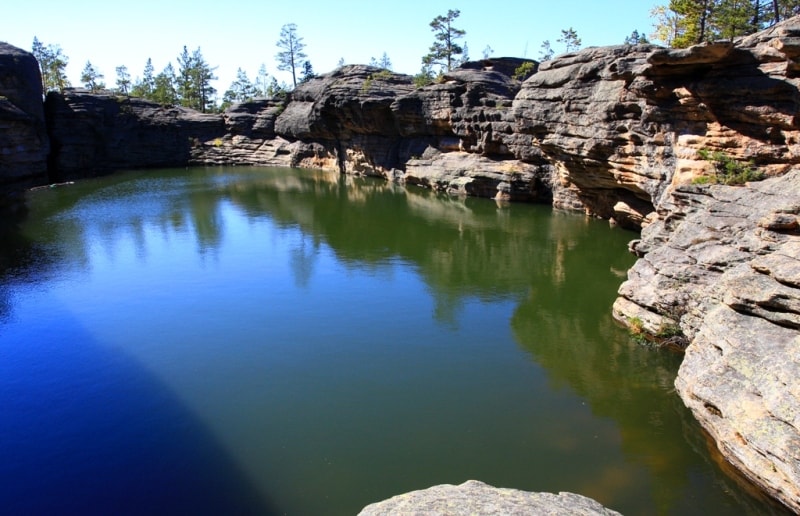 Authority:
 Advertising booklet of Karkaraly National Park, 2003.
Photos
Alexander Petrov.