Big Beshatyr burial mound.
Walks on the Altyn-Emel park.
«Memory is the treasure house of the mind wherein the monuments thereof are kept and preserved»
Thomas Fuller.
Beshatyr burial mound excursion. 
The large mound Besshatyr is located in the Kerbulak district, Almaty region, located on the territory of the Altyn-Emel National Natural Park, 65 kilometers north of the village of Basshi, on the right bank of the Ili River, at the entrance to the Shilbyr gorge.
The Besshatyr burial mound dates back to the VIIth - IVth centuries BC e. The burial ground consists of 5 mounds and 86 fences of a rectangular and oval shape with menhirs facing the large mound. Diameters of mounds up to 104 meters.
The distance between the mounds is up to 350 meters. Mounds are made of earth and stones. The mounds of barrows are gentle, swollen, sod.In the sizes Big Beshayr the burial mound, located in national park of nature Altyn-Emel, is presented - diameter of the basis of 104 meters, height 15 - 17 meters, is a dominating funeral construction of a burial ground.
It is located in the center of northern group of barrows. Place of interest of a barrow are two rings megalith constructions - round fencings (cromlech), from huge stone columns (menhir). In 1957 around of a barrow 94 fencings saved now cromlechs have been revealed are located in the form of a spiral curl on distance from 36 up to 70 meters from a barrow of a stone shaft in diameter 109 - 111 meters, width 2 meters and height of 0,6 meters
Diameter of fencings 2 - 3 meters, distance between them about 3 meters. They from 5 are built - 7 (seldom from 9) menhirs in height from 1 up to 2 meters, to which semicircle adjoin from 3 up to 5 large boulders, everyone in weight in some kgs.
The Besshatyr necropolis is considered, as a relic of the ancient Sakis, living on the territory of Kazakhstan in the I millennium B.C. 18 royal barrows from 8 up to 70 meters in diameter and from 2 up to 20 meters in height are concentrated there in an area of 2 sq. km.
The chain of 45 immovable stone fences lies t the West of the royal tombs from the North to the South, on which drawings of animals are stamped. The scientists assume, that it is a ritual necropolis site. The complex under the burial-vaults is built up of Tien-Shan fir-trees under the embankments.
The area of the funery wooden "house" is 20 sq. m. and the height is 3 m.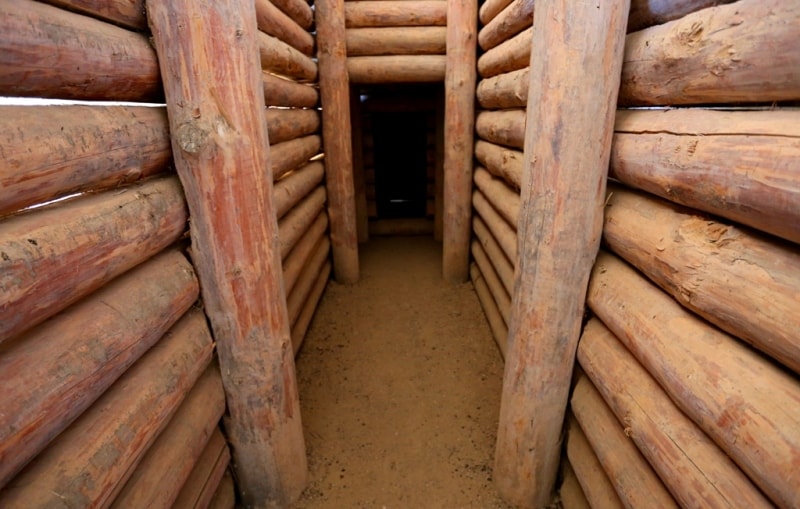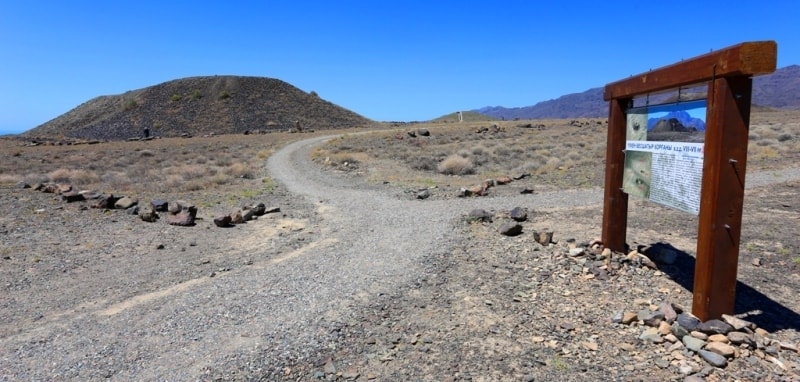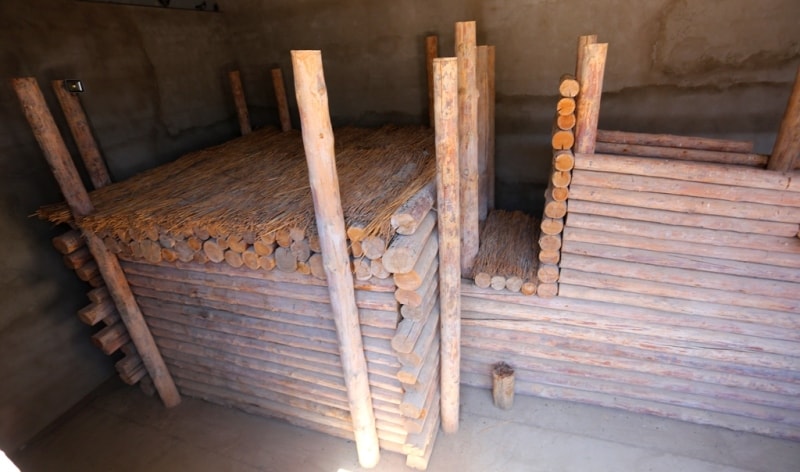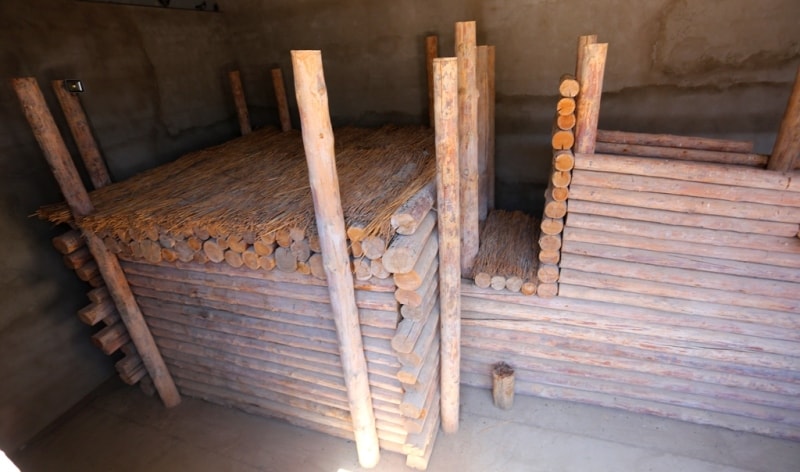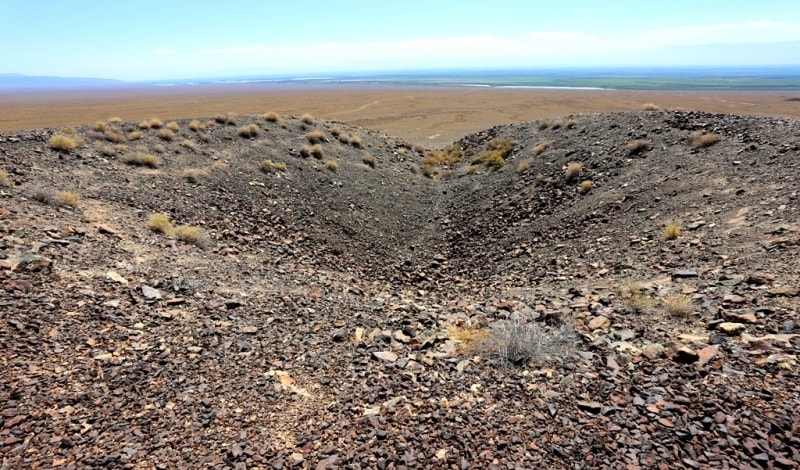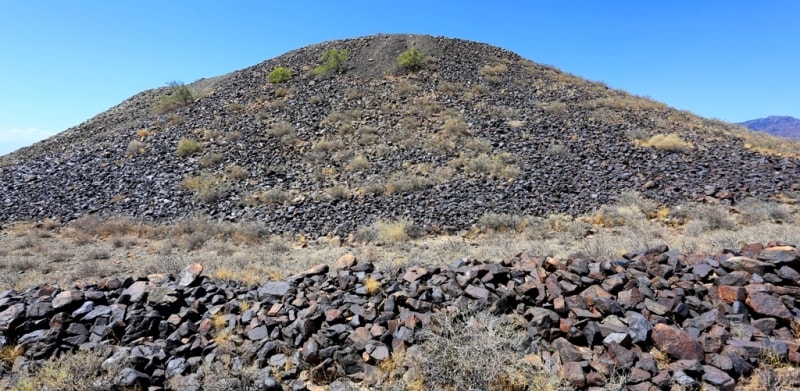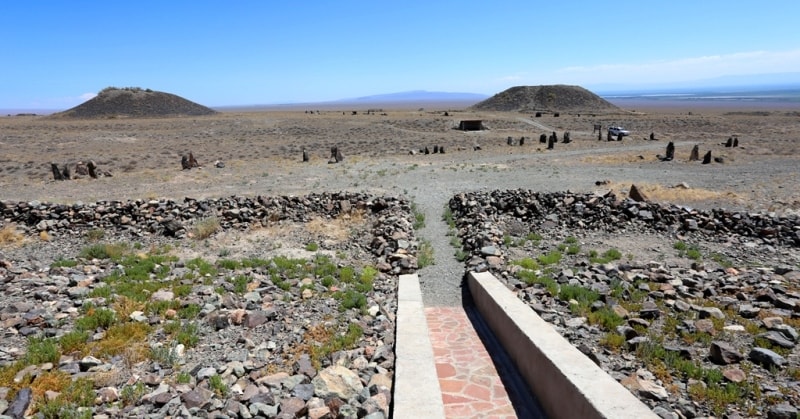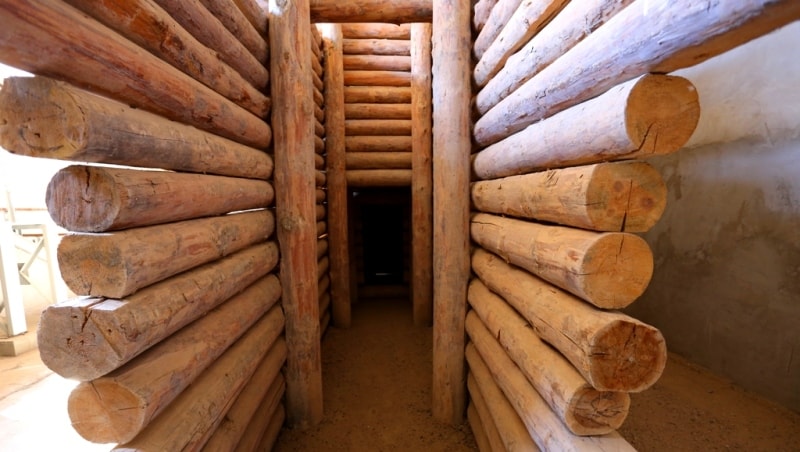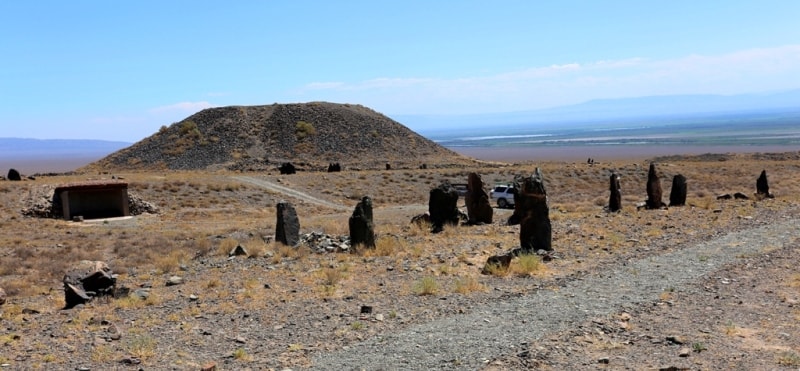 Authority:
 The Publicity board on in park the Altyn-Emel.
Photos
 Alexander Petrov.