Birds of Badai-Tugai nature reserve.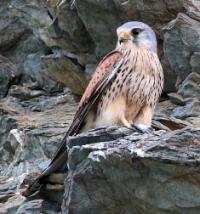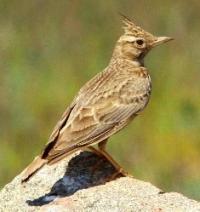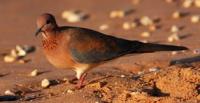 Travel to reserves of Uzbekistan.
"I was like a bird.
Like a bird that can fly.
She walks on the ground, because she already feels good, but if she wants ... as soon as she wants, then she will take of."
Mariam Petrosyan.
Nature of Karakalpakstan.
The largest group of vertebrates is Badai-Tugaya. A total of 91 bird species have been recorded here (Lim, 1975). By the nature of their stay in the reserve, they are distributed as follows: nesting - 39 species, sedentary - 16, wintering - 18, migratory - 18 species.
The presence of a large and varied selection of nesting sites (trees, shrubs, herbaceous vegetation, coastal cliffs and shoals on the Amu Darya) determines the diversity of the bird population of the reserve. For migratory birds, riparian thickets serve as a place of rest and feeding.
Sedentary birds "Badai-Tugaya": Long-legged Buzzard, Common Kestrel, Khiva Pheasant, Rock Pigeon, Little Turtle Dove, White-winged Woodpecker, Crested Lark, Magpie, Black Crow, Jackdaw, Bukhara Tit, Common Myna, Field Sparrow.
In the spring, they are joined by a large number of birds arriving at the nesting sites. In tugai forests, the common night heron, ogar, mallard, snake-eater, black kite, Turkestan tuvik, hobbyhorse, avdotka, white-tailed piglet, stilt, river tern, little tern, brown pigeon, common turtledove, Turkestan cuckoo, desert goat, buckwheat nest , golden bee-eater, green bee-eater, rolling roll, hoopoe, black swift, shore martin, Indian oriole, black-headed peremis, barn swallow, Turkestan western nightingale, great warbler, southern hoopoe, lesser whitethroat, red warbler, masked wagtail, wagtail Turkestan zhulan.
In winter, you can constantly see such birds arriving from the northern regions as merlin, goshawk, sparrowhawk, common buzzard, short-eared owl, hooded crow, rook, missel thrush, mountain ash thrush, dark-throated thrush, black thrush, common waxworm, common starling , Hooded Crow, Chaffinch, Yurok, Siskin, Reed Bunting and Grosbeak.
In a difficult winter period, sometimes a keklik, a typical inhabitant of the mountains, flies from the Sultan-uizdag ridge. In early spring, many species of birds stop for a short rest in "Badai-Tugai", when flying to the north of our country.
These include the gray flycatcher, the common redstart, the black redstart, the red-backed redstart, the common robin, the Siberian chiffchaff, the black tern, the snake-eater, the green warbler, the gray warbler, the stone sparrow, and the common lentil.
The beauty of the reserve is undoubtedly the Khiva pheasant. He is sedentary and ubiquitous. In winter, pheasants concentrate in jid thickets, in spring, summer and autumn - in tugai. Begins nesting in the third decade of March - early April.
In recent years, the number of pheasants in Badai-Tugai has sharply decreased due to the degradation of tugai forests. Nevertheless, the number of pheasants in the reserve is still relatively significant - 500-700.
Authority:
https://uzb.ucoz.ru/index/badaj_tugaj/0-178
Photos by
Alexander Petrov.