Canyons Konorсhek.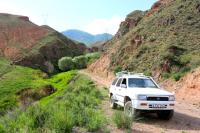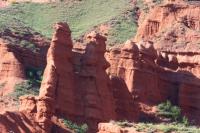 Excursions on mountain gorges of Kyrgyzstan.
"It is untrue that equality is a law of nature. Nature has no equality; its sovereign law is subordination and dependence" 
Luc de Clapiers de Vauvenargues.
 The short description of a route of excursion walk in canyons Konorchek from gorge Boom:
Bishkek - settlement Kant - settlement Tokmok - gorge Boom - pass Konorchek - canyons Konorchek - Bishkek.
Distance of a route: 372 km.
 Season: April - October.
 The Best time for travel: June - August.
 The advanced order: for 48 hours.
Duration of walk: 10 - 12 hours.
Duration of the tour: 1day.
The detailed description of ecological walk on gorges of canyons Konorchek:
Excursion to Konorchek gorge.
Transfer: Bishkek - settlement Kant - settlement Tokmok - gorge Boom - pass Konorchek - canyons Konorchek (136 km).
Transfer: Bishkek - pass Konorchek (132 km). Early departure from Bishkek. After the town of Bishkek we pass settlements which are on our way to gorge Boom. Further our way lays in gorge Boom, at the Red bridge, we turn from new asphalt road on earth road which leaves deep into a narrow canyon, our way lays on the West.
On a way we meet two greater agricultural farms, and from the right party, in lateral gorge we shall see a small house and other constructions. The earth road is laid on a bottom of gorge, rises on slopes and gradually comes nearer to pass Kоnorchek which separates the basic gorge Konorchek from a small intermountain hollow with meadow vegetation on which the farm is located farms.
Ravines and scour block our way. A stop on pass, photographing, walk in vicinities. From here the road goes down downwards, along a high-voltage electric main. Transfer: pass Konorchek - glade Konorchek (4 km).
Through 2 kilometers we shall meet one more farms and soon the road will lead us to a glade around of which the most impressing flaring rocks of canyons Konorchek are located. Here the channel of a drying up stream has small a farm.
Walk and photographing of vicinities of natural boundary Konorchek, visiting of gorges of red clay and sand. The end of walk, returning to Bishkek.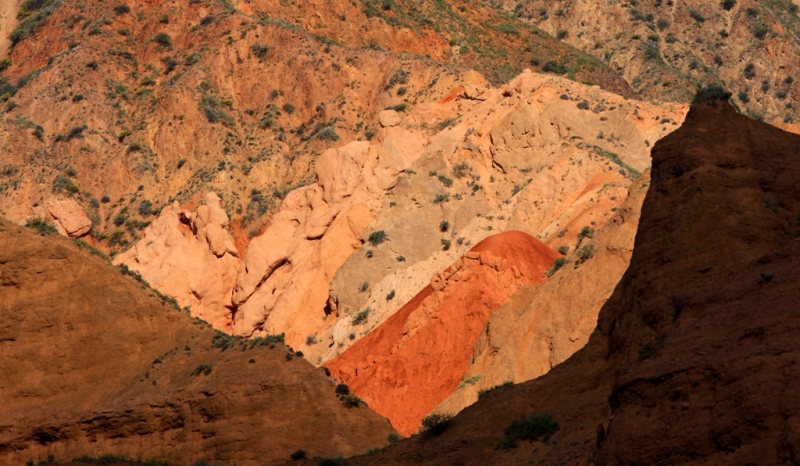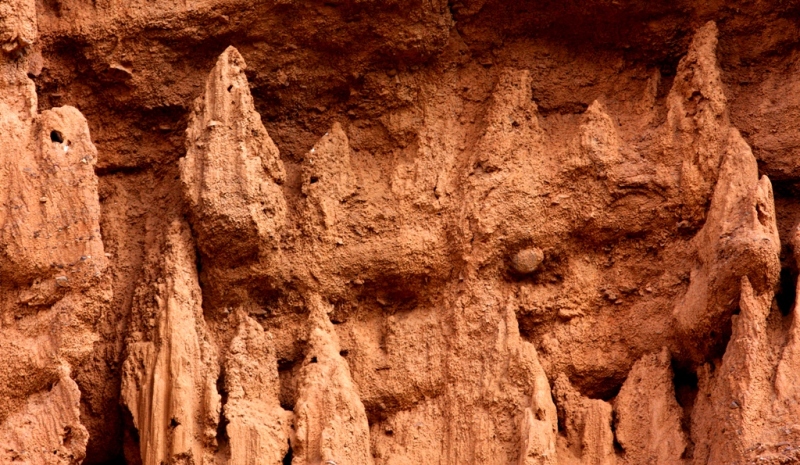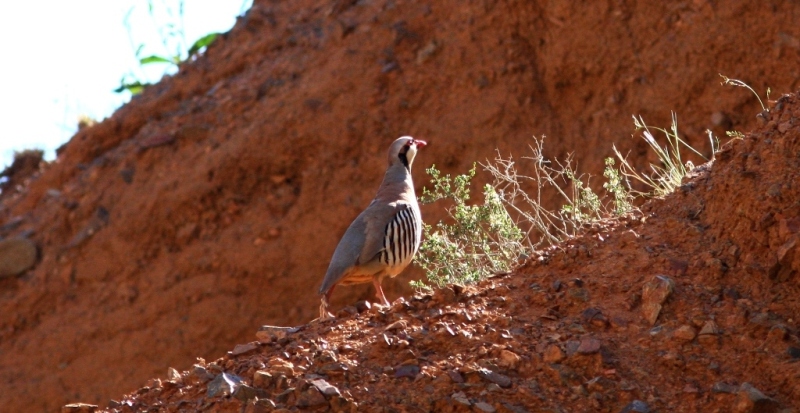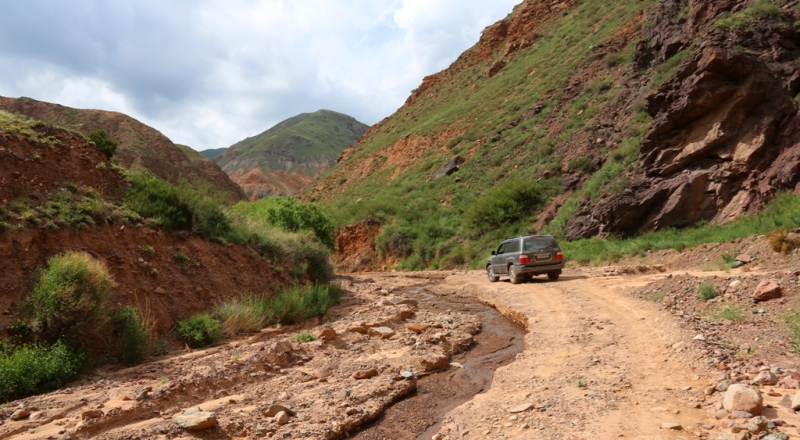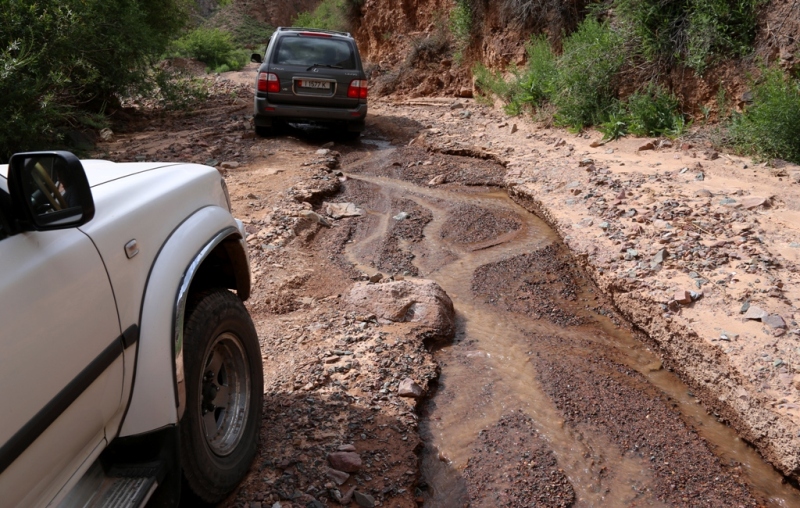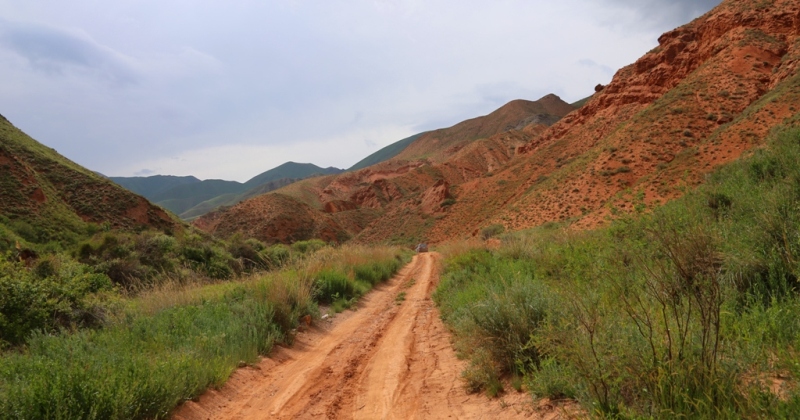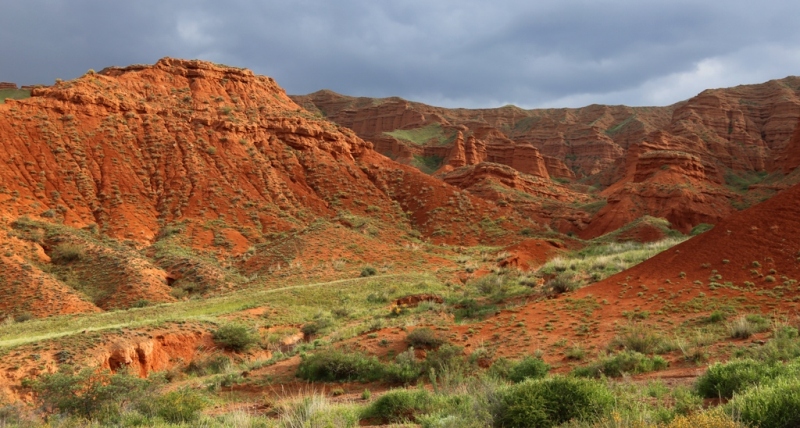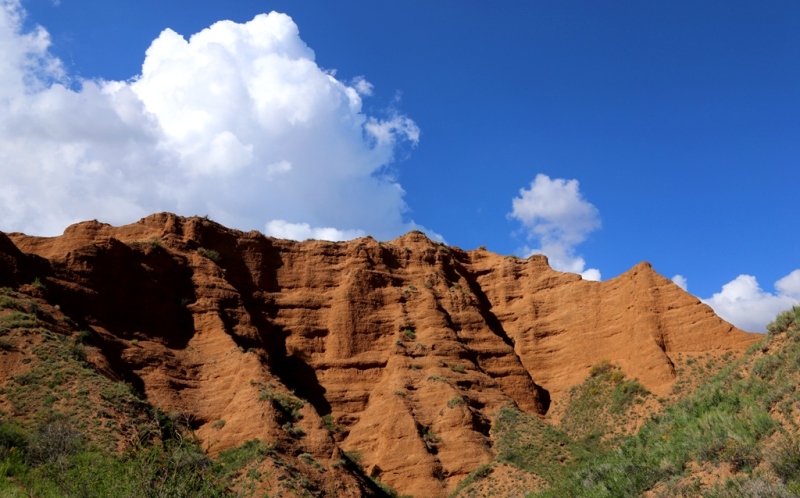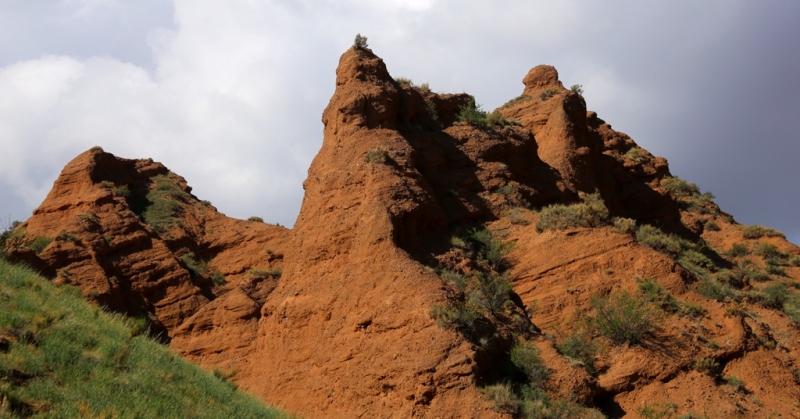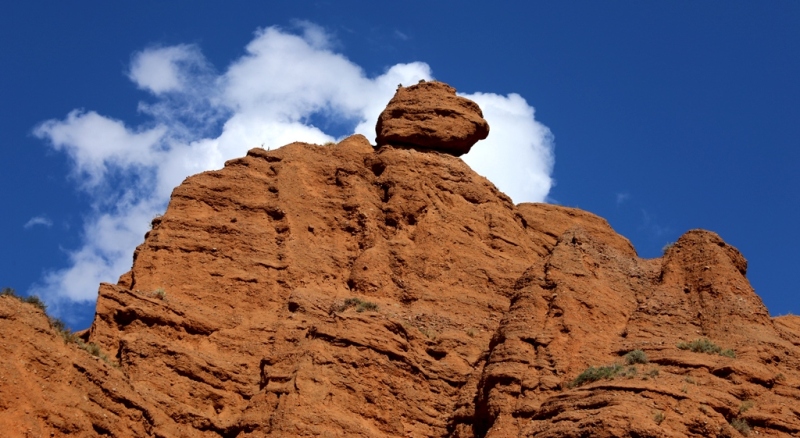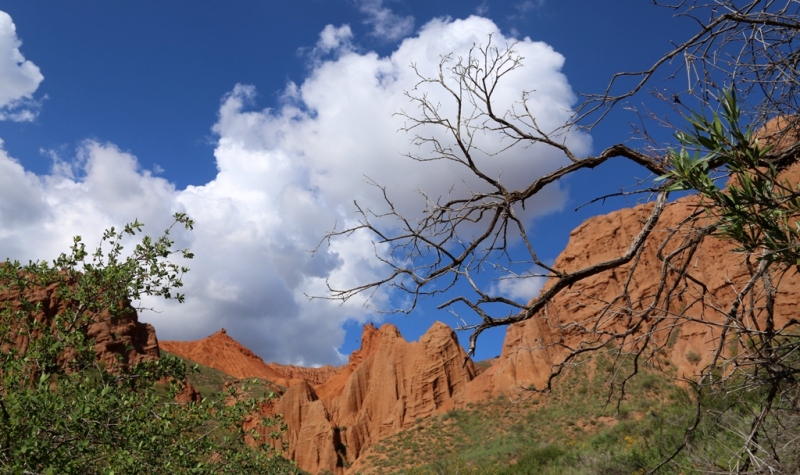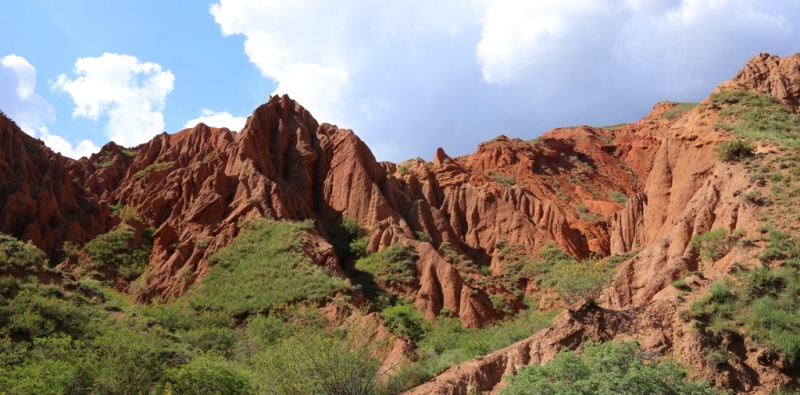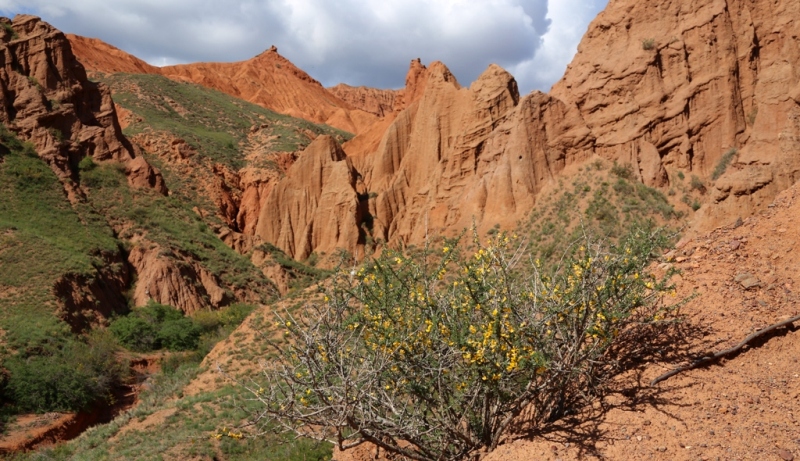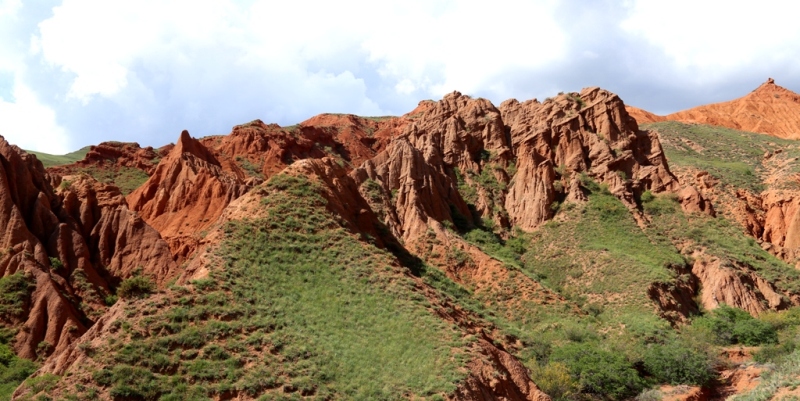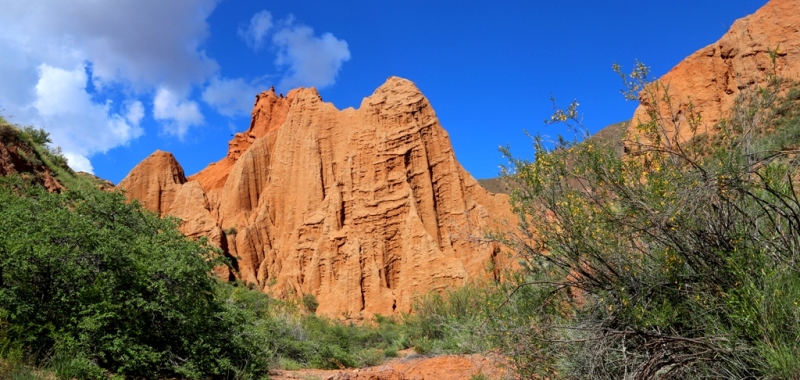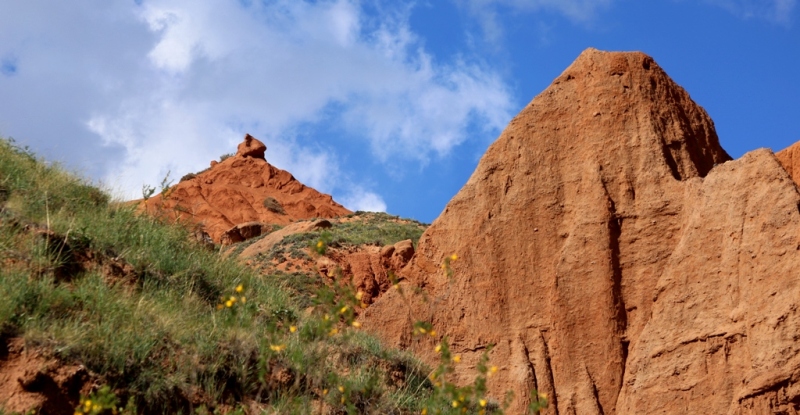 Photos and the text of the program of tour
 Alexander Petrov.