Chor Minor madrasah.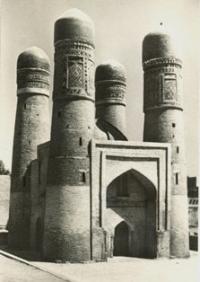 Walks on madrasahs in Bukhara.
"If you follow the ancient maps written on the stars, no person will ever understand you. So if you could read these maps, would you follow them? And forever be misunderstood? Or would you close your eyes tightly and pretend to be like everyone else?" 
C. JoyBell C.
Best destinations 2019 Bukhara.
On the narrow old street leading to the direction of the Mazar Gates, a rich Turkmen Khalif Niyazkul built a very colorful madrasah with a kind of four-tower building. "Four minarets" - so popular rumor called an unusual structure, reflecting its architectural appearance in the name.
It was built in 1807 on behalf of the rich Turkmen Khalif Niyazkul. The madrasah includes a courtyard, a mosque with a column aivan and a pool lined with stone blocks. The special look of Chor-Minor madrasah is connected with the original entrance - four arched domed buildings, at the corners of which four minarets with blue domes rise. In one of the minarets was a library.
This building is nothing but Darvazahan - the entrance of the Khalif Niyazkul madrasah. The irregularly shaped courtyard is built with one-storey hu jrami. The corner towers of the gate buildings did not serve as minarets, they did not even have open lamps, from which they were usually called to prayer.
Three of the four towers, hollow inside, were used as utility rooms, in the fourth there was a staircase leading to the second floor, into the domed hall where the library with ancient Muslim manuscripts was located.
XIX century oddity remains to be seen near the eastern edge of the old town. In 1807 Khalif Niyaz-Kul, a rich Turkmen merchant, built a large madrasa whose gatehouse survives in a  maze of mud streets north 500 m east of the Kukeldash madrasa.
Madrasah is located on one of the ancient streets of Bukhara in the old part of the city. Madrasah consists of a courtyard with one-storied hudjras situating at both sides, columned ayvan of the summer mosque, water reservoir faced with stony blocks.
It looks like an upside-down commode. Its name, Chor Minor, means 'four minarets, but its four rounded towers never called people to prayer. Before their blue tiles were restored, each one sprouted a stork's nest.
Under this name is known madrasah Khalifa Niyazkul, which includes patio, two-sided one-story obstroenny hudjras, columned avian summer mosque, swimming pool, lined with stone blocks, and the original entry, chetyreharochnuyu centric structure with a dome over the angled abutments which rises four towers topped with blue domes.
Original view of the madrasah associates to its unusual entrance - four-arched dome structure with four corner towers under blue domes. Three towers were used as utility rooms. The fourth has a stair going to the second floor into the dome hall where a library was situated.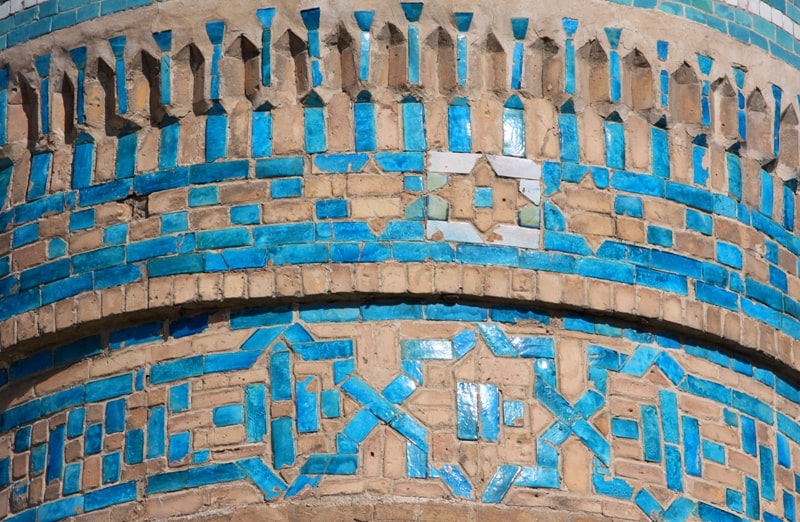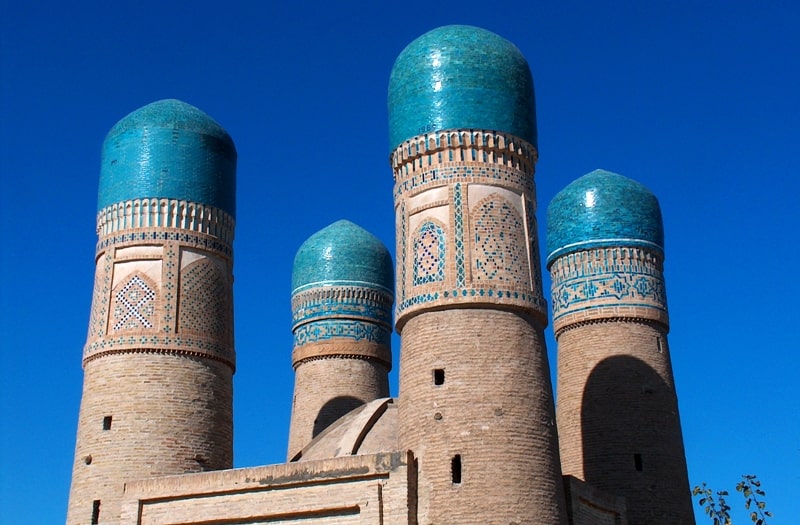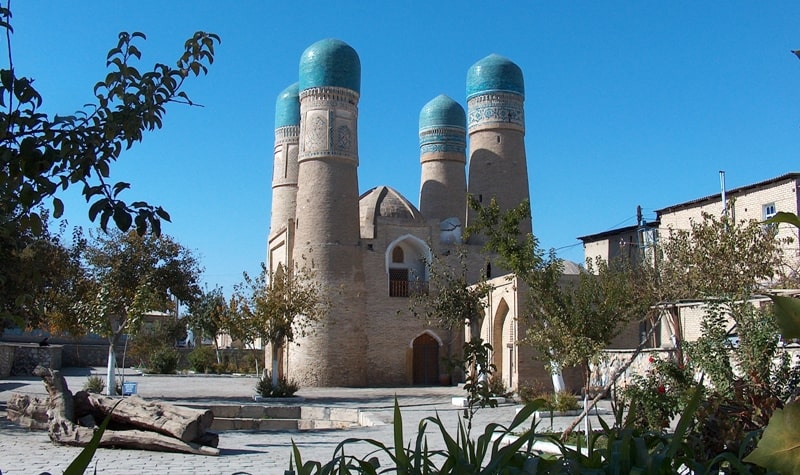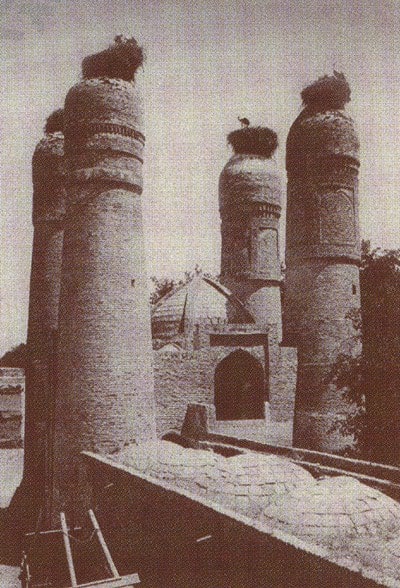 Authority:
V.G Saakov «History of Bukhara». Publishing house "Shark", 1996. «Bukhara. Masterpieces of the Central Asia». The historical guidebook across Bukhara. 2012. "Bukhoro. Bukhara" In the Uzbek, English and Russian languages. Publishing house "Uzbekistan", Tashkent 2000. Mukhammad Narkshakhi. History of Bukhara. Tashkent. 1897 (translator N.Lykoshina). V.G.Saakov  "Architectural masterpieces of Bukhara. A Bukhara regional society "Kitabhon" Uzbek SSR, Exactly 1991 Robert Almeev. "History of ancient Bukhara". (Under edition of the Academician of the Academy of sciences of Republic Uzbekistan of Rtveladze E.V.)
Photos
Alexander Petrov.