Dahma of Shaybanids.
Great monuments of antiquities of Uzbekistan.
«Memory is the treasure house of the mind wherein the monuments thereof are kept and preserved»
Thomas Fuller.
Guided walking tour in Samarkand.
The Chinggisid dynasty of Shaybanids had owned Samarkand for a century. Continuing traditions of Ulugbeg, the Shaybanids built madrasah in the center of Samarkand: madrasah of Shaybani-khan, madrasah of Haniyyah at Chorsu and madrasah of Abu-Sa'id-khan to the south from Registan.
Many members of royal family, including the father of this dynasty, great conqueror Muhammad Shaybani-khan were buried in Samarkand. However, unlike heritage of the Temurids, almost all buildings related to the epoch of Shaybanids have lost.
Exception is dahma of the Shaybanids. In 1510, when Shaybani-khan was killed at Merv in the battle with Iranian shah Ishmael, his headless body was transported to Samarkand and buried in dahma – the mount, faced by marble and installed in the center of Shaybani-khan madrasah.
Later, this dahma became a dynastical burial place. Dahma was transferred several times and took its current position between madrasah of Tillya-Kari and Sher-Dor just in the XXth century.
During these years, the black marble gravestone of Shaybani-khan, mentioned in sources, has been lost. Within the modern dahma there are gravestones of the Shaybanids: Mahmud Sultan (died in 1503 - 1504), Mahdiya Sultan and Khamsa Sultan (died in 1511), Kutlug Muhammad Sultan (died in 1545), Abdulhayr Sultan (died in 1517), Edgar Sultan (1523) and Suyung Muhammad Sultan (died in 1586).
Another dynastic necropolis of the Shaybanid elite – Childuhteran ("Forty maidens") was placed on the territory of Abu-Sa'id-khan madrasah. In the 1930s, after archeological excavations, the remains of Childuhteran were dismantled.
There was carved gravestone of Kuchkunchi-khan (1510 - 1530), the successor of Shaybani-khan (the nephew of Shaybani-khan, and the son of Ulugbeg's daughter Rabiya Sultan-begim) as well as tombs of Kuchkunchi-khan's sons, Abu-Sa'id-khan (1530 - 1533) and Abdullah – Bahadur-khan (died in 1540).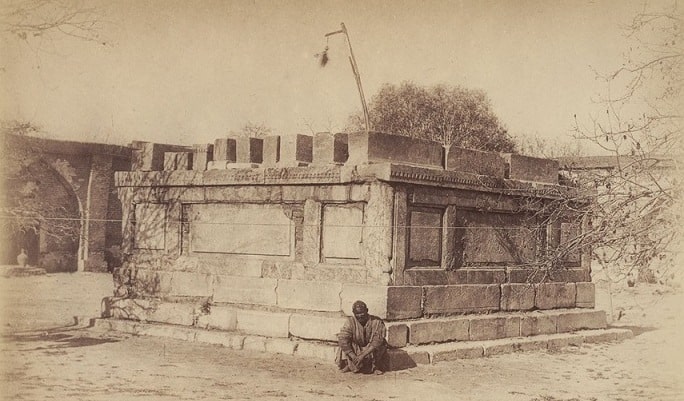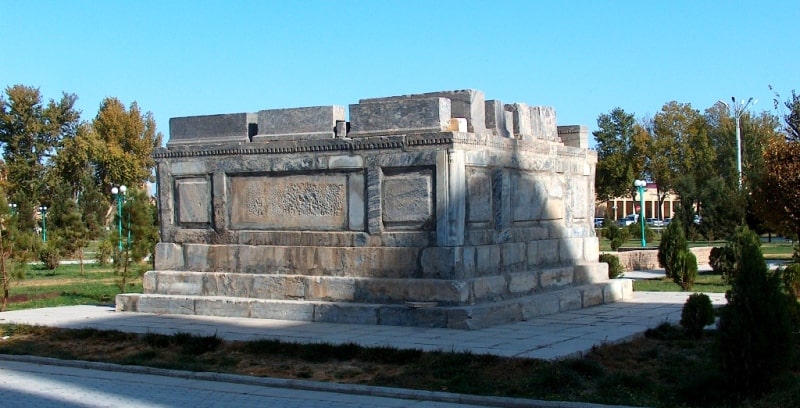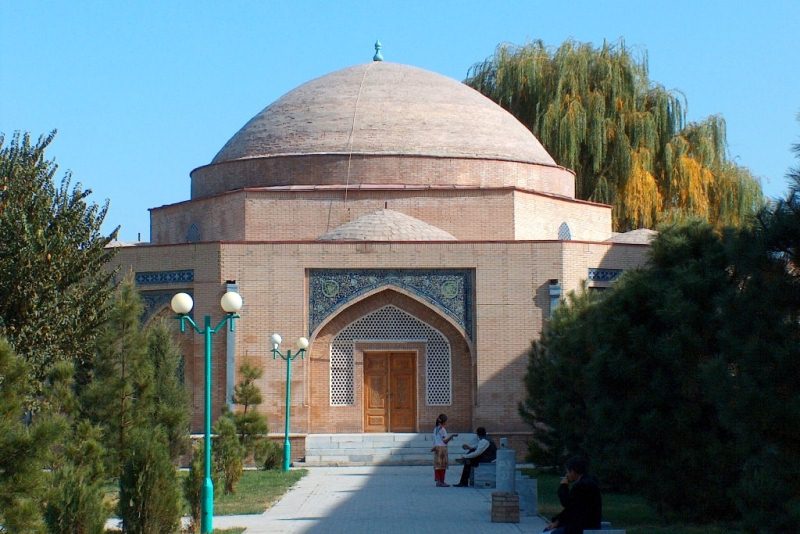 Authority:
Alexey Arapov. Samarkand. Masterpieces of Central Asia. Tashkent, Sanat. 2004
Photos
Alexander Petrov.