Excursion in Arkalyk.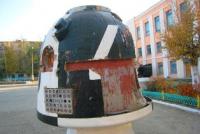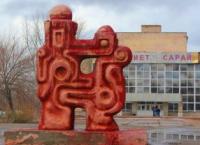 Tours to Arkalyk town.
"May came home with a smooth round stone as small as a world and as large as alone" 
E.E. Cummings.
Season: all the year round.
Duration of the excursion: 1 day.
The best time for a tour: May - September
Advanced reservation: for 48 hours.
Detailed program of the city tour of Arkalyk:
The town of Arkalyk is located in the central part of Kazakhstan, previously it was the center of the Torgai region, now the administrative center of the eponymous district of the Kostanay region. Arkalyk was built in ten years - from 1956 to 1965, in the bare steppe, near the Turgai bauxite mining department, which mined about 20% of the bauxite ore in the USSR.
Visit to the regional museum of the history of the Steppe region in Arkalyk. The museum was organized in 1973, and it was at this time that the first exposition was opened. The first secretary of the Central Committee of the Communist Party of Kazakhstan D.A. Kunaev.
The statesman of Kazakhstan Uzbekali Zhanibekov stood at the origins of the museum's formation. Museum funds contain more than seventy-five thousand exhibits, the reserve fund contains 23,000 exhibits. The museum has eleven exhibition halls.
Walking along the central square of the city, visiting: monument to V. I. Lenin, monument to the steppe batyr, Keiki batyr, monument to batyr, Shakshak Zhanibek, monuments to A. Dzhangildin and Amangeldy Imanov.
Inspection of the first bucket of mined bauxite, the space capsule of the first space tourist D. Tito. Sightseeing tour of the city, visiting the monument to Ch. Valikhanov, installed on the territory of secondary school No. 1, the monument to Aakhmet Baitursynov, located on the square in front of the Omka market, inspection of the complex of monuments to steppe animals located on the ring opposite the "Cooperator". Visit to the town Arkalyk mosque, the Church of the Holy Trinity.
Note:
Author program of Alexander Petrov. Copying and introduction  from the sanction of the author.