Fourth panorama Boszhira.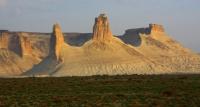 Guided Natural History Tours on Mangyshlak.
«The favourite child have gone to a long trip»
The Japanese proverb.
Group Programs Tours Mangyshlak.
The fourth panoramic site of Boszhira is located in the central part of the Western Cliff of Ustyurt, 2.4 kilometers east and slightly south of the Borly tau mountain, 2.7 kilometers southeast of the Yurt mountain in the Karakiyan district of the Mangistau region.
The distance from 79 km of the Zhanaozen - Beket ata mosque to the Fourth panoramic point is 11 km. The length of the distance from the Third to the Fourth panoramic platform is 9 kilometers. One of the most significant and beautiful panoramas of the Boszhira valley opens from the Fourth panoramic point.
From here, at a glance, we will see the remnants of Ontustik and Soltustik Azu tisteri, the Zhogarly plateau 243.1 meters above sea level, the Borly tau mountain, the flat surface of the Oinak Boszhira glade. Amazing panorama of the unique chalk mountain Yurt 253.3 meters above sea level.
The Boszhira valley does not leave indifferent nature lovers. The nature of Mangyshlak is so diverse and multifaceted, and the Boszhira tract is one of the main additions to the general picture of the chalk nature of the region.
Literally every step of the photographer opens up new and new types of tract. If you take a ride or stroll, slowly, along the edge of the Western Cliff, you can get a real aesthetic pleasure in the impeccable chalk forms of the unique landscape.
Geographic coordinates of the fourth panoramic point of Boszhira: N43 ° 25'35.19 "E54 ° 06'27.74"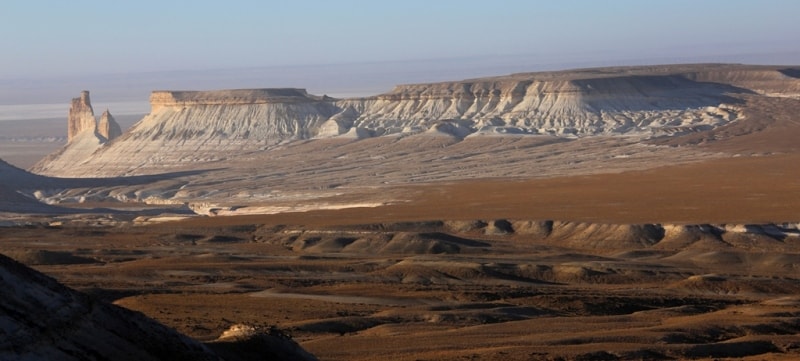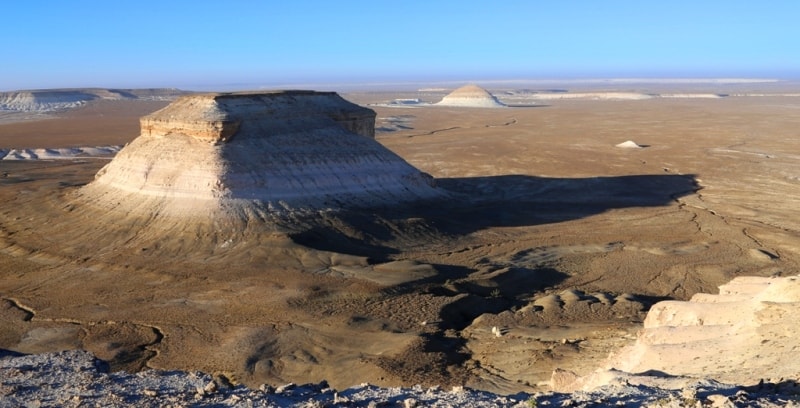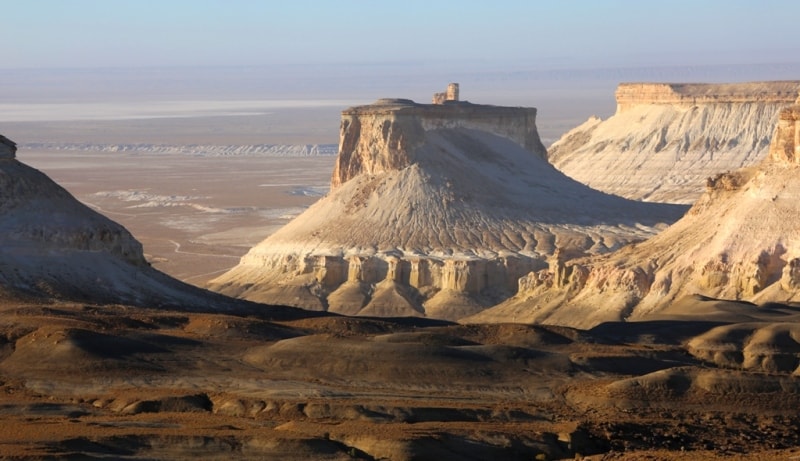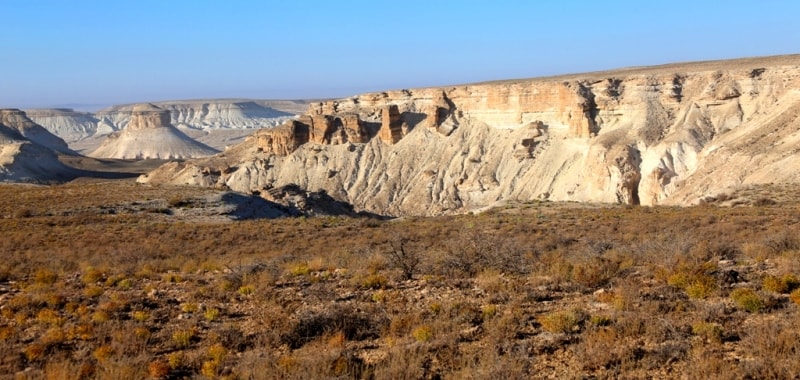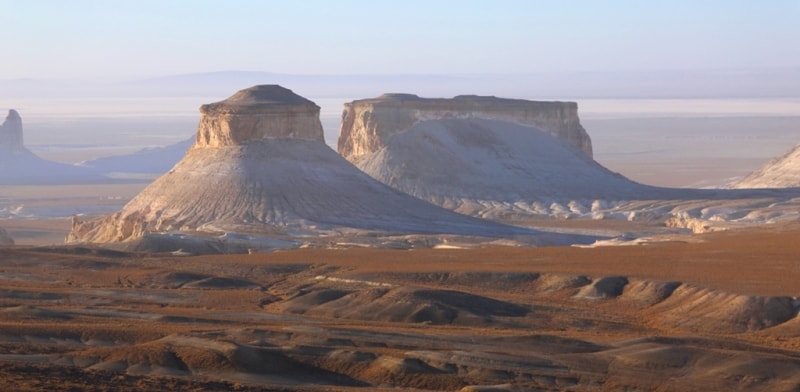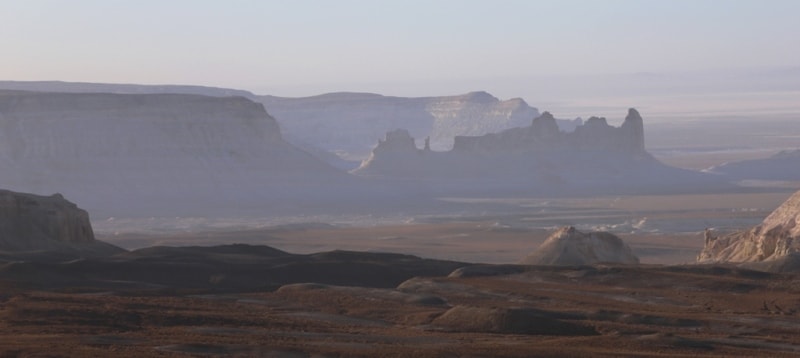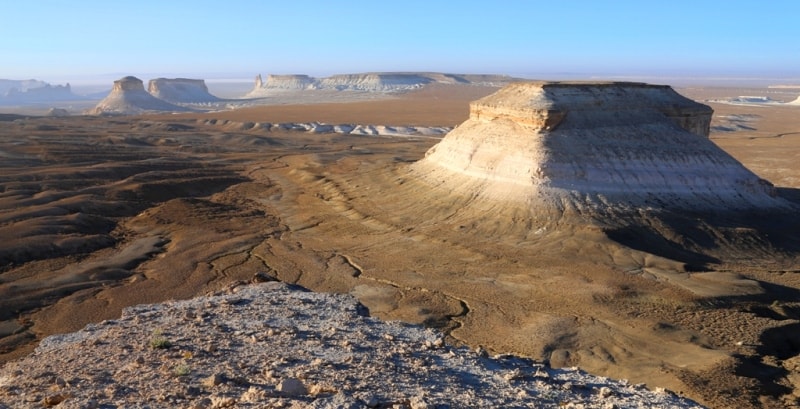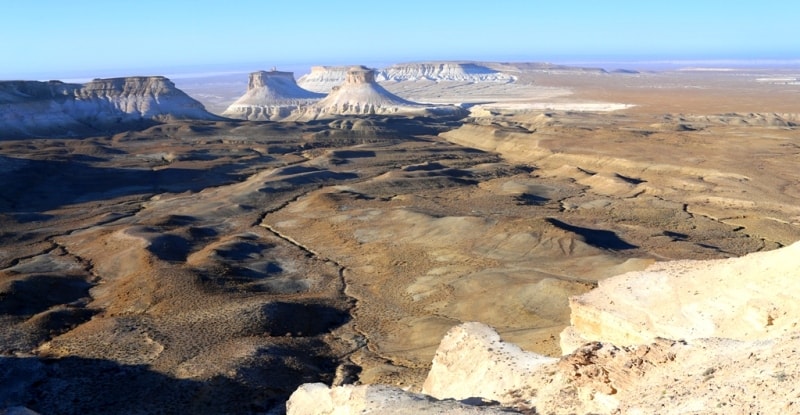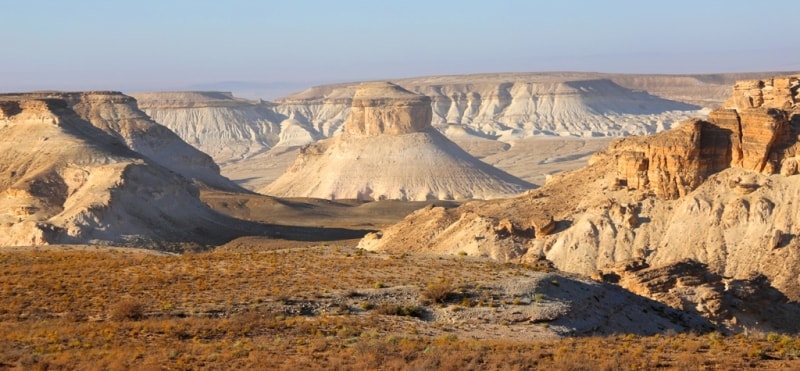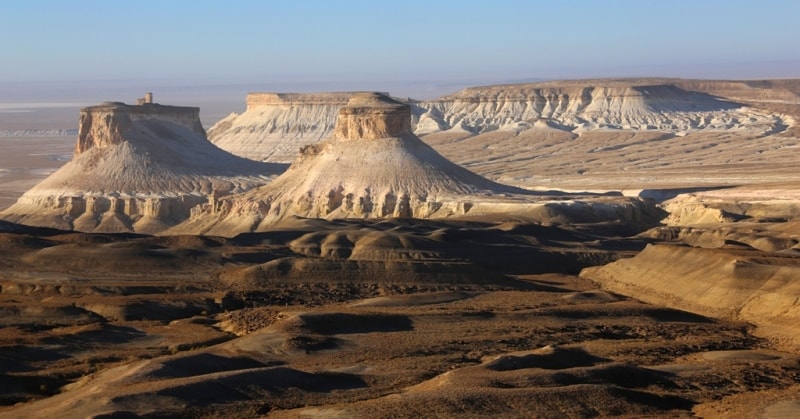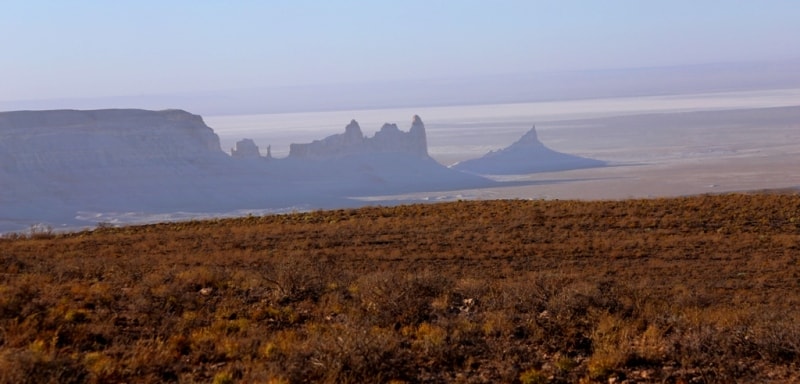 Authority and photos
 Alexander Petrov.