First panorama Boszhira.
Tours and walking to Boszhira on Mangyshlak. 
"All nature wears one universal grin" 
Henry Fielding.
Private Tour on Mangyshak.
The first panoramic Boszhira is located at an altitude of 270.1 meters above sea level in the northern part of the Ortash plateau, in the northern part of the Western Cliff of Ustyurt, 4.1 kilometers southeast of the Zhosaly hill, 268.1 meters above sea level, 2.8 kilometers to the north and slightly east of the Shoky tau mountain in the Karakiya district of the Mangistau region.
On the surrounding valley of the Ustyurt plateau, towering over the Bozzhira valley, there are several panoramic points from where stunning views of the picturesque surroundings open. The distance from 79 km of the Zhanaozen - Beket ata Mosque to the First Panoramic Point is 7 km.
From this place, a panorama of the unique chalk sights of the Boszhira tract opens, The first panoramic platform opens mainly a view of the Ortasha plateau, the Shoky tau mountain 266 meters above sea level, in the southern direction on the slope of the cliff there are 16-meter outliers.
Further in the southeast, you can see the Yurta Mount, 253.3 meters above sea level, Borly Tau. If you drive to the west along a country road of 720 meters, you can see the arans (hunting structures in the form of arrows at the end of which a pit was dug, which hunters built in ancient times for the corral of wild ungulates), from the first aran, 147 meters to the south there is another hunting aran.
The picturesque slopes of the Zhosaly ravine are located 120-180 meters north of the First panoramic point.
Geographic coordinates of the First panoramic point of Boszhira: N43 ° 27'48.20 "E54 ° 02'45.59"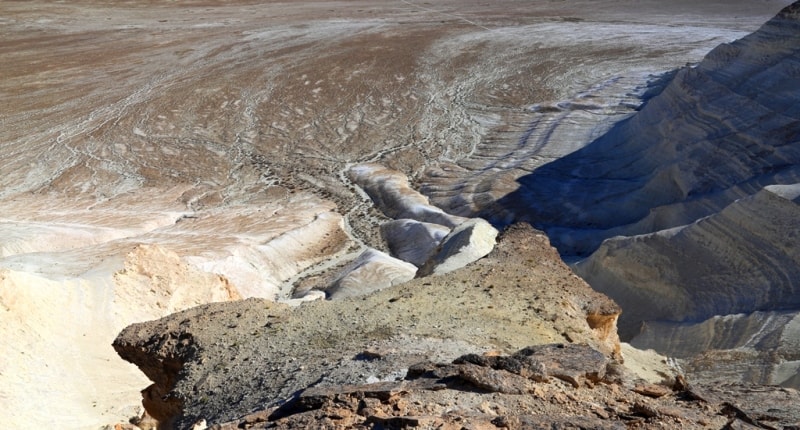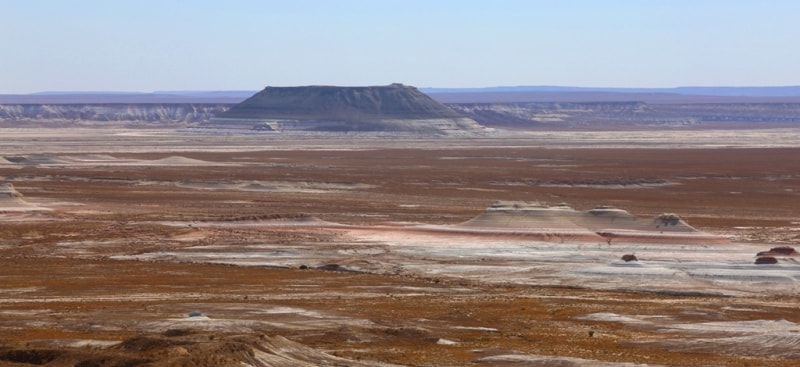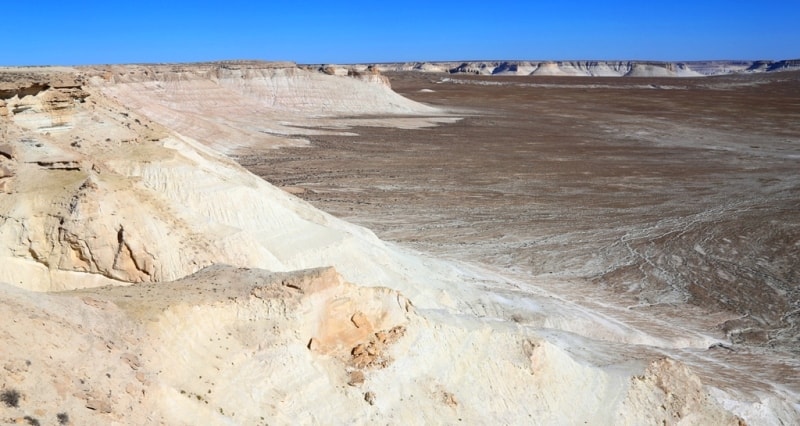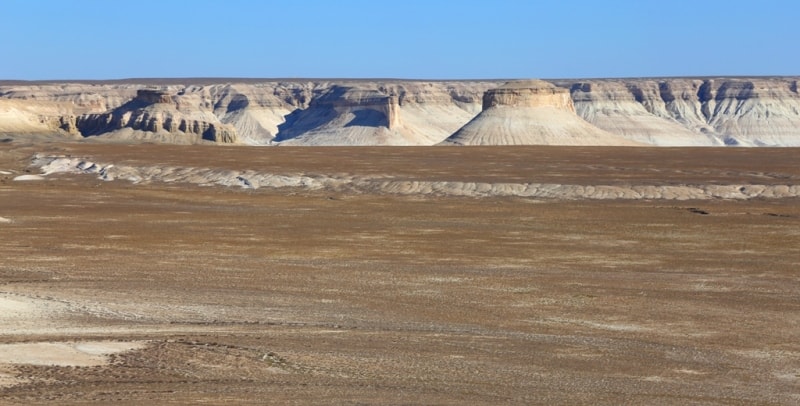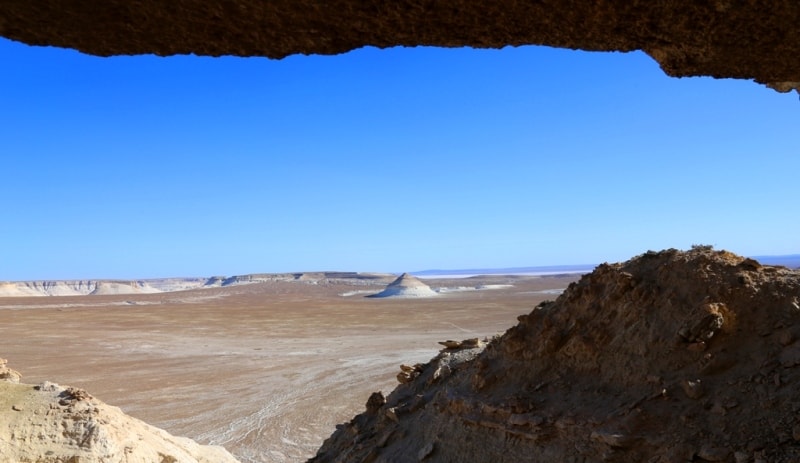 Authority and photos
Alexander Petrov.