Glacier of Russian Geographical Society.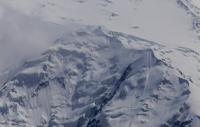 Tajikistan – Silk Road Travellers..
"Life in travel goes on as it should: a certain daily routine is being worked out, everyone knows their duties, these responsibilities take up all day - from sunrise to darkness"
Murzaev E.M.
An Tajikistan Silk Road Destination.
The Glacier of the Geographical Society is located in the Murgab district of the Gorno-Badakhshan Autonomous Region of Tajikistan. The glacier is located in the upper reaches of the Vanj Valley at the junction of the Darvaz Ridges and the Academy of Sciences, belongs to the Panj River Basin.
The Glacier of the Russian Geographical Society is the largest glacier in the Vancha basin. It was discovered in 1882 by P.E. Kostenkov and P.I. Besedin, The name was given in 1928 by a comrade-in-arms N.V. Krylenko I.G. Dorofeev.
The length of the glacier of the Russian Geographical Society is 24.2 kilometers, an area of ​​64.4 kilometers square. The glacier is formed from the confluence of two streams, the feeding areas that lie in the extensive firn troughs at the base of the peaks of Garmo and the Communist Academy.
The glacier receives several tributaries, one of which, the Kashalayak glacier, merges in the firn region with the eponymous glacier, a tributary of the Fedchenko glacier. The RGO is formed from five sources flowing down from the slopes of the surrounding ridges by steps of complex icefalls.
Authority:
"Glaciers." L.D. Dolgushin, G.B. Osipova. Series "Nature of the world." Moscow, the publishing house "Thought". 1989. Alekseev Alexey Alexandrovich. http://poxod.ru/guidebook/darvaz/p_darvaz_lednikgarmopci_a.html
Photos by
Alexander Petrov.