Gorge of Kara-Archa and Shoshkaly.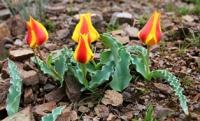 A trip from Taraz to Shymkent.
"There are beautiful trees that retain foliage until the frosts, and after frosts to snowstorms are green. They are wonderful. So there are people, they have endured everything in the world, and they themselves are getting better until their death"
Mikhail Mikhailovich Prishvin.
A trip from Taraz to Merke village.
The Kara-Archa and Shoshkaly gorges are located in the mid-mountain part of the Kyrgyz ridge. Gorges are popular among Zhambyl tourists due to good access roads.
The gorge is picturesque. At the foot of the gorge there is a mysterious and grandiose historical and archaeological monument of the ancient settlement - Akyrtas, which is of interest not only to scientists around the world, but also to many pilgrims.
In the gorge there are clean streams with spring food. The plant world is characteristic of the warm belt of the middle mountains - tugai forests with tall luxurious willows, Sivers apple, hawthorn, Semenov maple. There are also rare and endemic species of primroses, ornamental and medicinal herbs: various types of tulips, irises, bows of Pskem and Karatau.
Authority:
dppzhambyl.gov.kz
Photos
Alexander Petrov.