Green ***.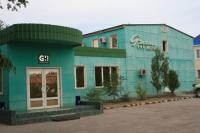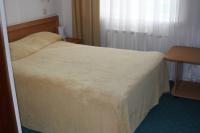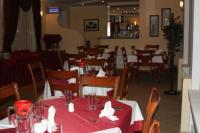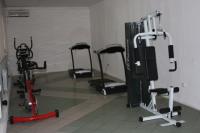 Hotels in Kazakhtsan.
Address: Abaya str, 23, Аtyrau, Каzakhstan
Cost of guest rooms ($ USA):
Standard Single room - 110
Standard Double room – 156
Apartment room - 188
Check in at - 12.00, check out at - 12.00
The price for accommodation at the hotel including: breakfast, a laundry service, transfers in to/from the airport.
Hotel is opened in 2002, in hotel of 1 floor.
The hotel offers 80 guest rooms, including - 49 standard Single rooms, 16 double rooms, 15 apartment rooms.
In rooms of hotel is: air-conditioning, the TV and the satellite channels, two bottles of water, toilet accessories, in apartment rooms – kitchen sets, a gas cooker, 2 TVs, the refrigerator, opening windows.
Services of hotel: transfer in to/from the airport, restaurant, a bar, a laundry, parking place, a gym.