Gulf Kara-Bogaz-Gol.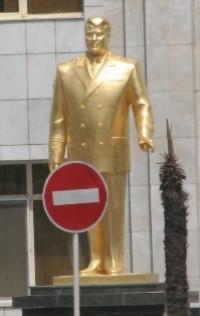 Itineraries in Turkmenistan.
"To travel is to live"
Hans Christian Andersen.
What to see in Turkmenistan (our tips for 2019).
Kara-Bogaz-Gol Bay, this almost closed bay of the Caspian Sea is undoubtedly a Central Asian water body, located in Turkmenistan. It is separated from the Caspian Sea by a sand spit, cut by a narrow (0.2 - 1 km) strait about 11 kilometers long.
Kara-Bogaz-Gol Square - 12,000 square kilometers, depth - up to 3.5 meters. The water level in it is 4.5 meters below the level of the Caspian Sea, which determines the constant influx of sea water into the gulf. A "sea river" flows at a speed of up to 1 meter per second in a cutting sandy slanting strait, in some areas up to 3 meters per second.
In the lower reaches, it forms a four-meter height waterfall. The delta is increasing at the mouth of the strait.Due to the large magnitude of evaporation, the salinity of the Kara-Bogaz-Gol water is very high (280 - 305%).
The salt content is even higher in fossil solutions among the buried salt beds of the coastal part of the bay. These solutions are pumped out with powerful pumps for the extraction of mirabilite (sodium sulfate). In the village of Bekdash on the Caspian coast is being processed.
After precipitating the sulfate, valuable products remain in the solution, which have not yet been used. In the future, it is necessary to establish a more complete, integrated use of the Kara-Bogaz-Gol Gulf mineral raw materials.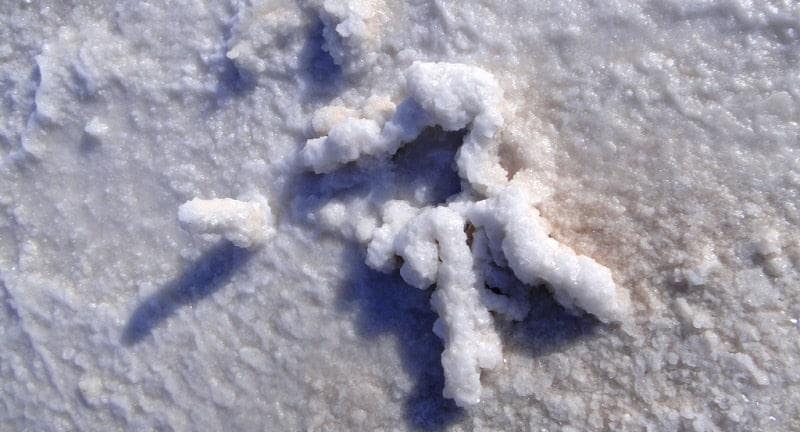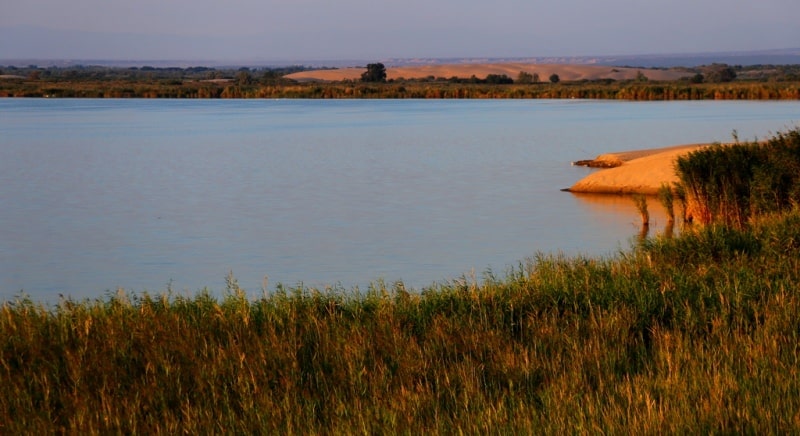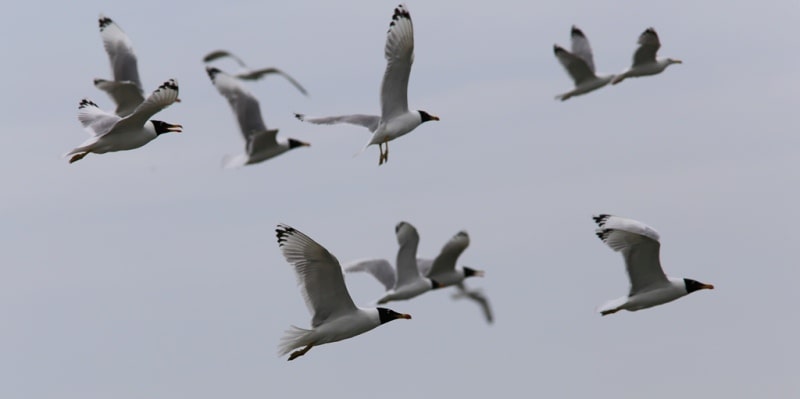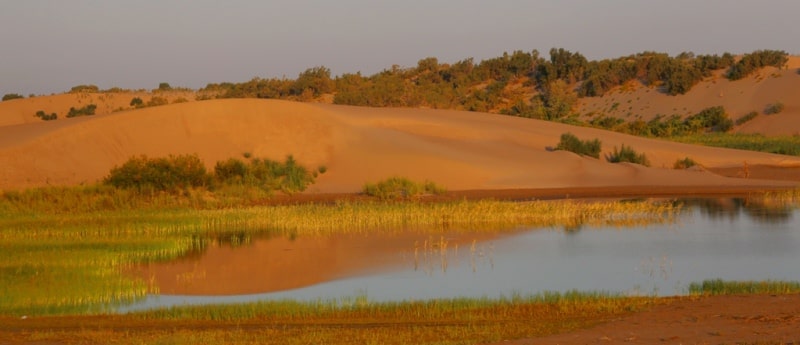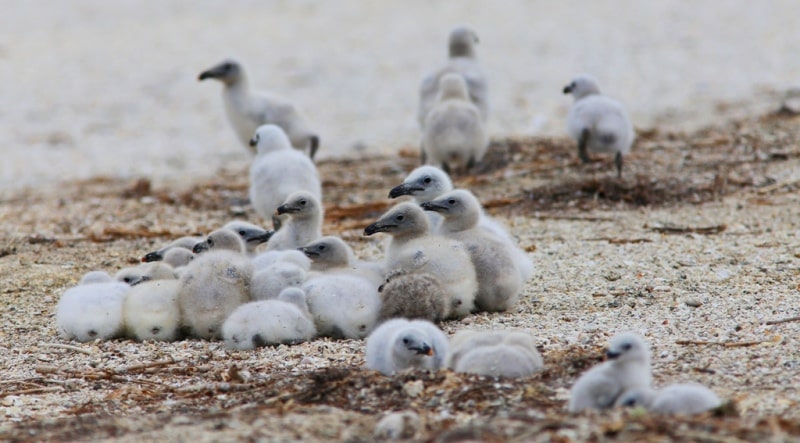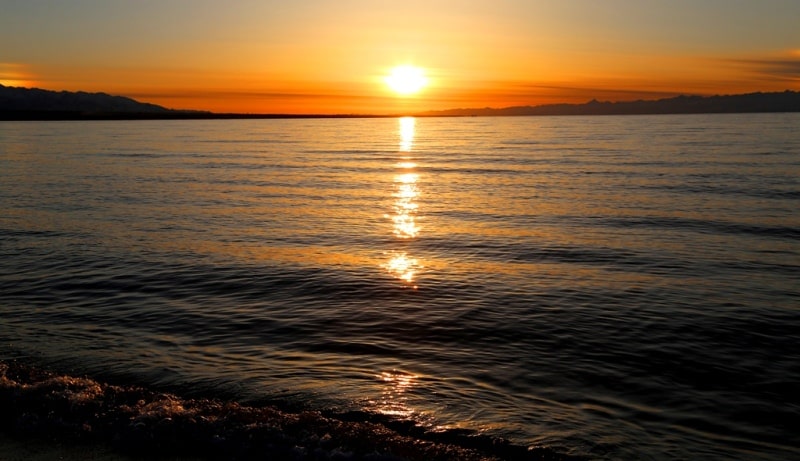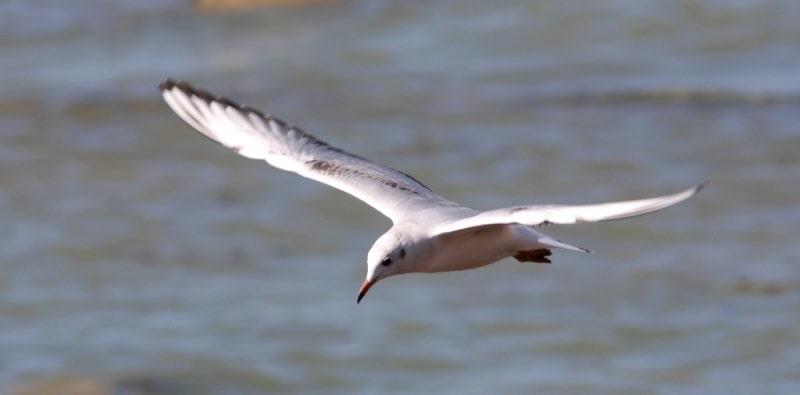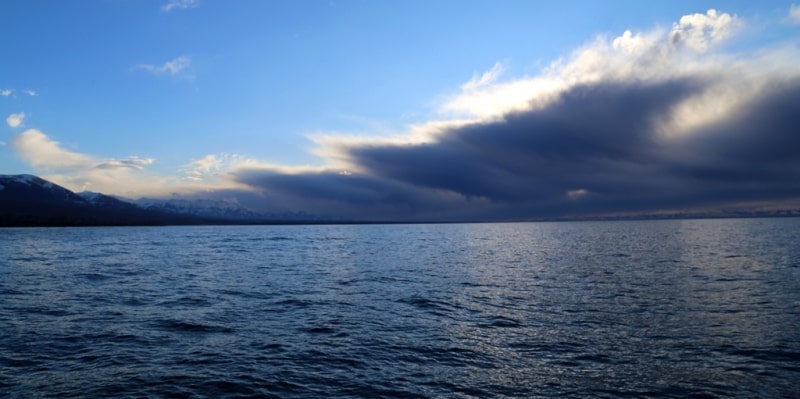 Authority:
N. A. Gvozdetsky, N. I. Mikhaylov. "Physical geography of the USSR. Asian part. The edition third corrected and added. Moscow "Thought" of 1978. http://tapemark.narod.ru/geograf/1_5_5.html
Photos by
Alexander Petrov.