Hazret-Hyzr mosque.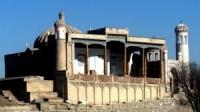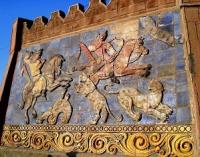 Tours on ancient cities of Uzbekistan.
«Memory is the treasure house of the mind wherein the monuments thereof are kept and preserved»
Thomas Fuller.
Excursion to Hazret-Hyzr mosque in Samarkand.
At the southern slope of the Afrasiab hill, on the crossroad beside the central bazaar, stands the old mosque, architecturally characteristic for Samarkand. The mosque was named after Hazret-Hyzr - the Islamic saint, eternal wanderer and patron of travelers.
This is "kadamjoi" - "trace" of Hazret-Hyzr, the place, which the saint once visited. The legends say that just Hazret-Hyzr helped to Kusam ibn Abbas, the patron of Samarkand, to escape the doom and to achieve the eternal life.
According to the legend, at the time of Amir Temur, some warrior downed to the well of Kusam. He saw Kusam and Abbas sitting on the throne in the blossoming garden and governing the souls of ancestors.
Once, there was a heathen temple. In the first years of Islam the idols were broken, and the temple was converted into mosque. In the heyday of the city on Afrasiab, there were double fortified southern gates receiving caravans from Bactria, India and Iran.
 The aqueduct, supplying water to the ancient settlement, was at the same place. Quite possible that cultic role of Hazret-Hyzr, who, according to legends, took water of life and achieved immortality, was connected with this aqueduct.
In post-Mongolian period, there were the strategic northern Ahanin gates. Hazret-Hyzr, as the saint giving richness and good luck in far voyages, was especially esteemed in the trade city receiving numerous caravans.
 In the Middle Ages, Hazret-Hyzr – a symbol of eternal wanderer and carrier of Islamic wisdom became an important character of Sufi cultic tradition. The existing mosque was erected on the medieval foundations of the ancient mosque in 1854.
Repair and reconstruction works were carried out in 1884, 1899 and 1919. The building is dissymmetric and has the portal entrance, southern darvaza-khana – lobby under ribbed dome on faceted drum, the winter dome khanaka, utility rooms and column aivan.
Carved ganch and paintings of ceiling prevail in the interior decor. The small minaret beside was built in 1919.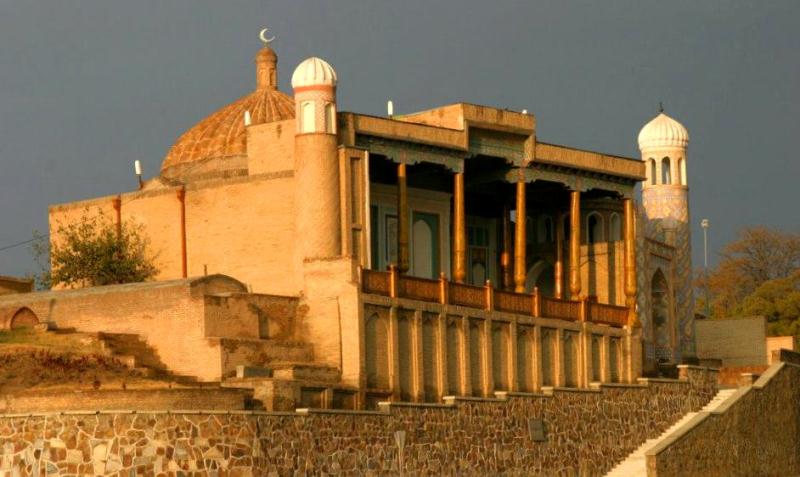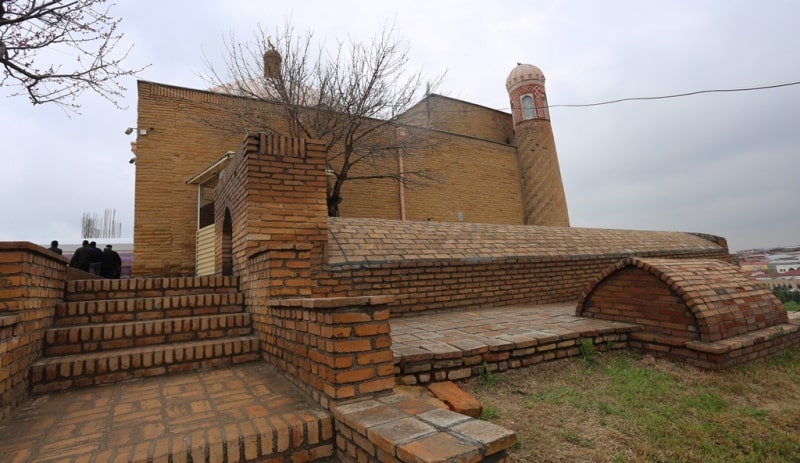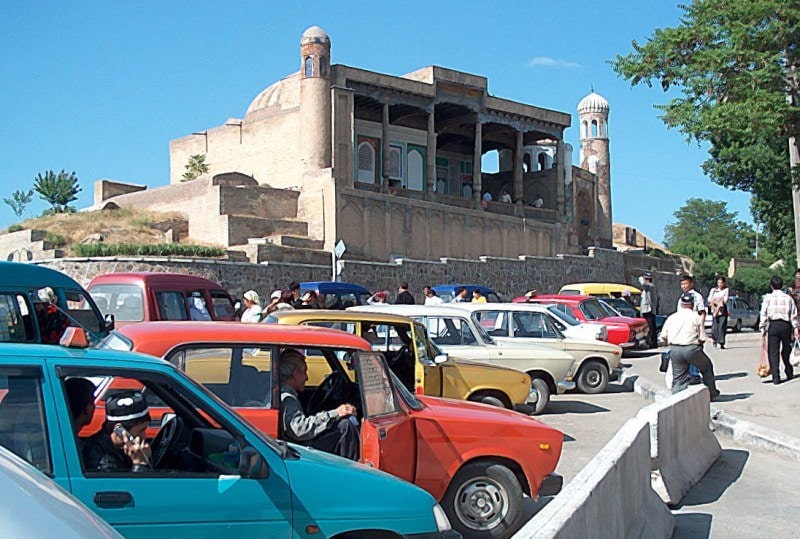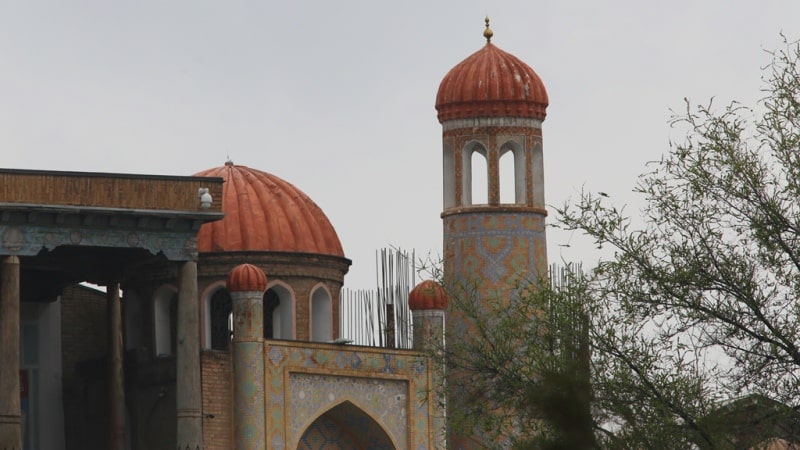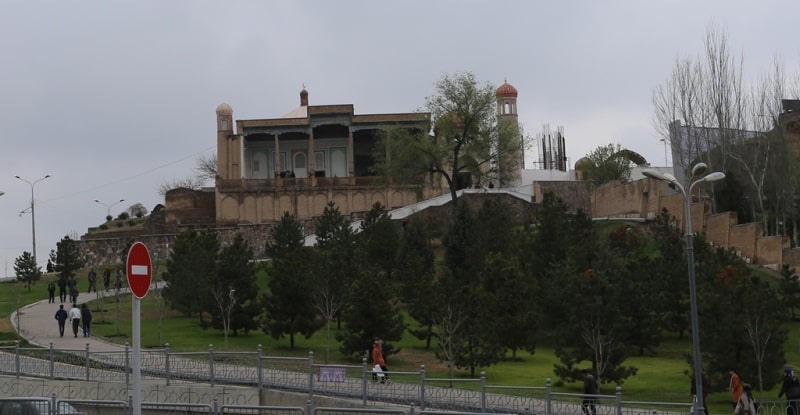 Authority:
Alexey Arapov. Samarkand. Masterpieces of Central Asia. Tashkent, Sanat. 2004.
Photos
Alexander Petrov and Sergei Mikhalkov.