Ichan-Kala Bazaar in Khiva.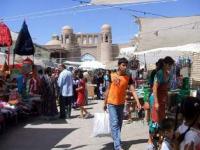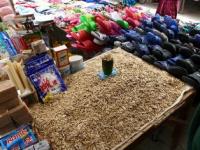 Architectural ensembles and complexes of Khiva.
"In life, you have to pay for everything, but you have to bargain"
Nicole Parturje.
The Great Silk Road in Khiva.
In 1831 in the eastern part of Ichan-Kala a lake formed by the wastewater, drainage channel (zakhkash), filled up by khashar (community care), and on its place a large market square was equipped.
That was the chronicler Hudayberdi Ibn Qoshmuhammed wrote the following lines: - "Khiva market occupies a small area. Its area is approximately 5.6 tanap (local unit of area measurement) and has been expanded at the expense of a small lake located in the eastern side of the city.
In 1831 on the order of His Highness the residents of Khiva In 1831 under the decree of their highness the population of Khiva within 45 days buried his land and filled out completely and flattened it and afterwards there was built bazaar (market).
A little further on a large Charbagh (a country estate with a garden) was settled down, where fruit and decorative trees were planted. Previously, below from it bazaar for sale of grain used to be placed there.
Now the baqqals (small traders, groceries), the people frying fish and cooking various foods sit there. This place is modestly called "rasta Bazaar" ("a market row"). In this market built in Khiva in 30`s of the XIX century there were malls for sale of grain, fruit, soap and candles.
There was a number of barber's shops and small trading houses, in the place adjoining them there was a place for slave trade. As a result of development of commercial relations of Khiva with Bukhara, Iran and especially with Russia in 1833, after completion of construction of the Harem, Alla Kuli-Khan started construction of the caravanserai.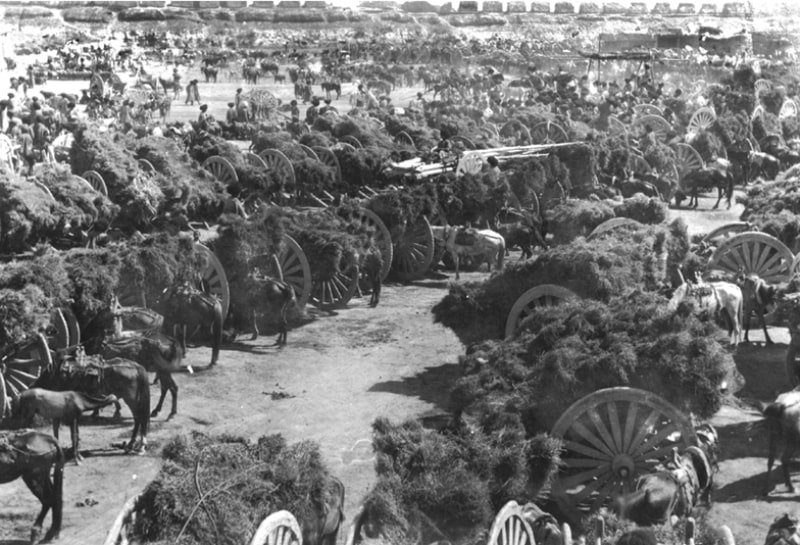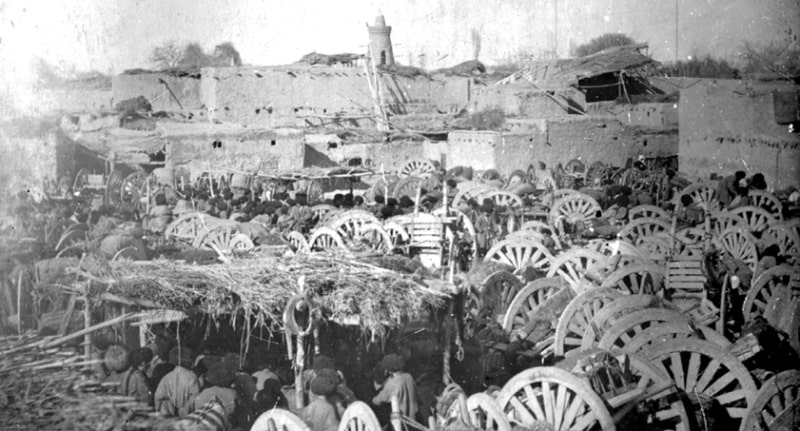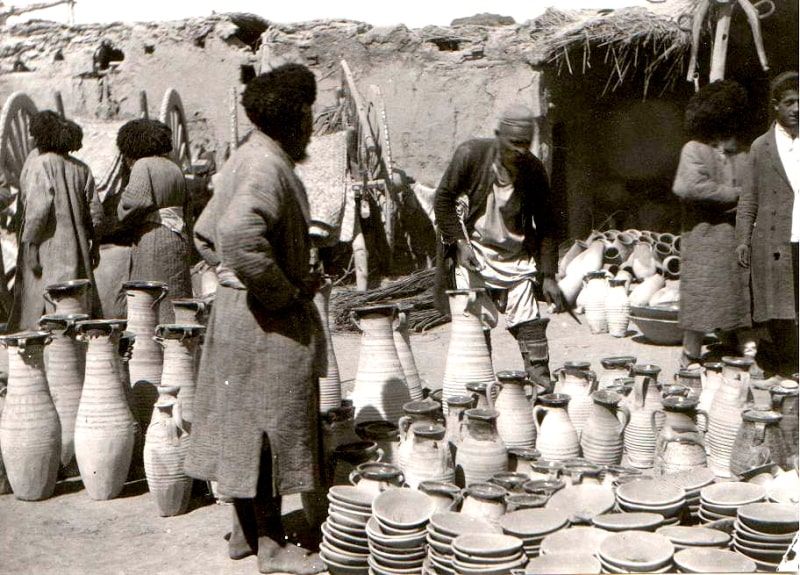 Authority:
«Khiva city and legends» the tourist guidebook across Khiva.
Photos are used from a museum of history of Khiva.