Iskanderdarya river.
Walking and Hiking on Tajikistan.
"It is not clear to the one who lives in the well where the water from it goes"
Wantala (Tao Ji Bai).
Top 10 Walks in mountains near Iskanderkul lake.
The Iskanderdarya River (taj. Iskandardaryo). The river is fed by snow and glaciers. The average long-term water consumption at the outlet of Lake Iskanderkul is 19 cubic meters per second. The turbidity of water is 16 grams per cubic meter.
The width of the river in the upper reaches is 2.7 meters, in the lower reaches - 5 meters, the depth in the upper reaches is 1.8 meters, in the lower reaches - 1.0 meters, the bottom is rocky. The river has a general north-east direction (in small areas in the upper reaches - to the east and to the north).
Below the source, the channel runs between rock massifs. On the banks of the river there are settlements Narvad, Dijik, Khayronbed. The Iskanderdarya River has a complex basin system, at an altitude of 2,194.8 meters above sea level, the river flows out from the northeastern side of Iskanderkul Lake.
For almost 20 kilometers, the river receives a large right tributary Yagnob, near the village of Zeravshan-II at an altitude of about 1640 meters above sea level, which originates in the high mountains of the Zeravshan ridge.
Up to the mouth of the Yagnob, the Iskanderdarya river has on the right five small nameless tributaries, only one of which has a name - Gorsek. At 23 km, Iskanderdarya receives a large left tributary, the Pasruddarya, and then the river is named Fandarya.
Thus, the length of the Iskanderdarya River is 23 kilometers.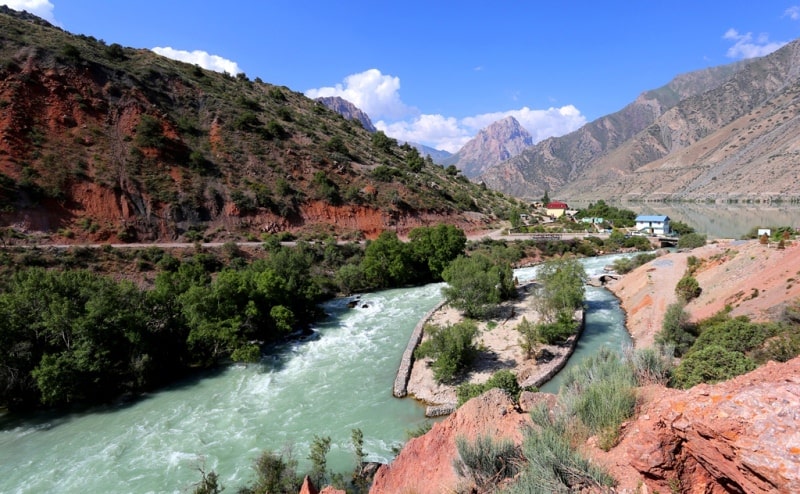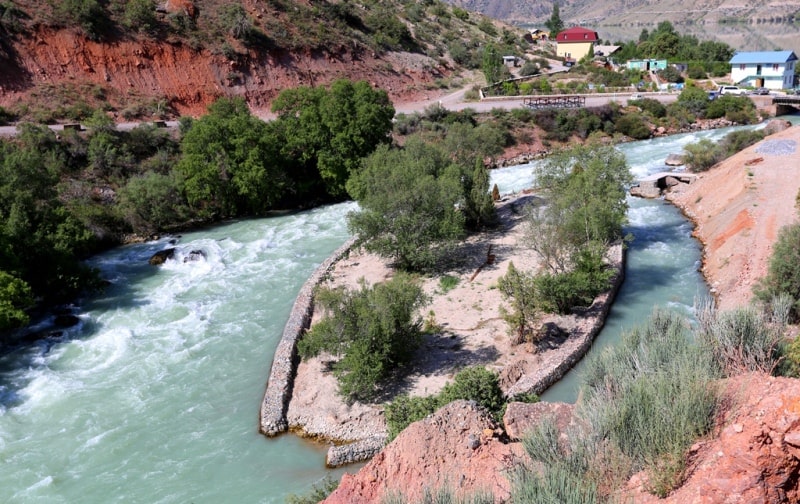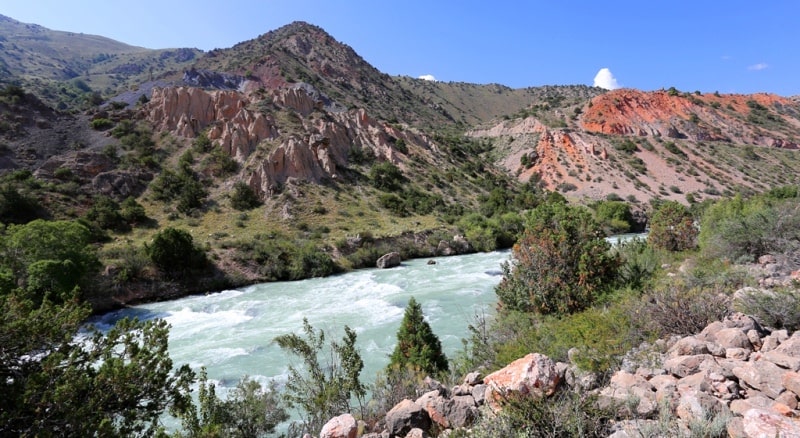 Authority:
Alexander Petrov. https://ru.wikipedia.org/wiki/
Photos by
Alexander Petrov.