Tours to parks Kolsay, Charyn.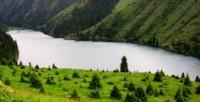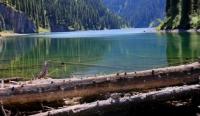 Phototours to Kolsay lakes in Kazakhstan.
"may came home with a smooth round stone as small as a world and as large as alone" 
E.E. Cummings.
Short description of route of tour across national natural parks of Almaty province:
Almaty - settlement Chilik - Kokpek gorge - settlement Zhalanash - lake Kaindy - lake Kolsay I - lake Kolsay II - canyon Charyn - Almaty.
Distance route: 614 km.
Season: April - September.
The best time for an excursion: May – September.
Duration of the tour: 3 days.
The detailed program of tour day after day on lakes Kaindy, Kolsay and Charyn canyon:
Nature ​Sights of Kazakhstan.
Day 1. Almaty - lake Kolsay - I (287 km).
Breakfast. Transfer: Almaty - settlement Chilik - gorge Kokpek - valley-canyon Aktogay (204 km. 4 hours). From Almaty up to settlement Chilik distance on Kuldzha a way of 120 kilometers. On all extent a trip our way passes among alternating one behind another of settlements stretched one street up to settlement Chilik.
After settlement Chilik we pass the bridge on the river Chilik and soon there will be a first short stop in settlement Baiseit in which main street the big vegetable market is located. The further way lays through small ridge Sogety, on narrow gorge Kokpek, extent of 11 kilometers. Ridge Sogety separates a valley of the river Ili from big latitudinal ridge Zailiiskiy Ala-Tau. Gradually the gorge Kokpek extends and begins Sogety a valley, which with the north ограждена ridge Sogety, from the north ridge Toruaigyr.
Sogety the valley was extended from the West on the east and extreme northern border of a valley is the river Ili southern - the river Charyn. We pass Sogety a valley and the road starts to go deep into gorge Alasy of ridge Toruaygyr, soon we on the panoramic platform of the valley-canyon Aktogay. Walk in vicinities, photography of panorama of canyon.
Transfer: valley-canyon Aktogay - settlement Zhalanash - lake Kaindy (57 km). Arrival in the national natural park "Kolsay Lakes" in which is the lake Kaindy, walk in vicinities. Lunch. Transfer: lake Kaindy - settlement Saty - lake Kolsai - I (26 km). Arrival in the guest house at lake Kolsai - I, accommodation. Walk in vicinities of lake. Dinner and overnight.
Day 2. Lake Kolsay - I - lake Kolsay - II (9 km + 9 km = 18 km).
Breakfast. Today we  make walk on lake Kolsay - II 2252 meters located at height above sea level. This lake is in nine kilometers from lake Kolsay - I. The track passes on the left coast of lake from a track magnificent kinds on lakes Kolsay and neighboring mountains open. The fish lives in lake Kolsai - a royal trout. From the south the river Kolsai, lake runs into lake more than two kilometers in length, depth of lake up to 80 meters. The most beautiful lake Kolsay - II is in an environment of high mountains. Lunhch on lake, returning in the guest house, dinner and overnight.  
Day 3. Lake Kolsay - Almaty (309 km).
Breakfast. Transfer: lake Kolsay - canyon Charyn (109 km, 2 hours). Arrival on Charyn national park. Walk to the river Charyn. Charyn canyon is ensemble of palaces, towers and minarets. About such shape the gorge has reached nearby 500 000 years back. So there was «Valley of locks» - one of masterpieces of natural architecture. On slopes there are the numerous rests of mineral fauna dated bottom Carbonic period nearby 300 million years ago.
Since prehistoric times of water Charyn - the largest inflow of the river Ili - laid to itself a waterway among rocks, forming in rocks a huge canyon. The termination of walk. After visit to Charyn canyon transfer to Almaty (200 km).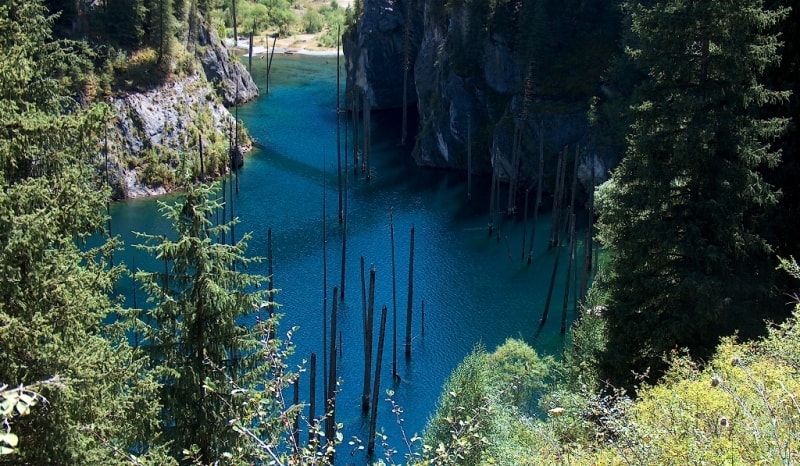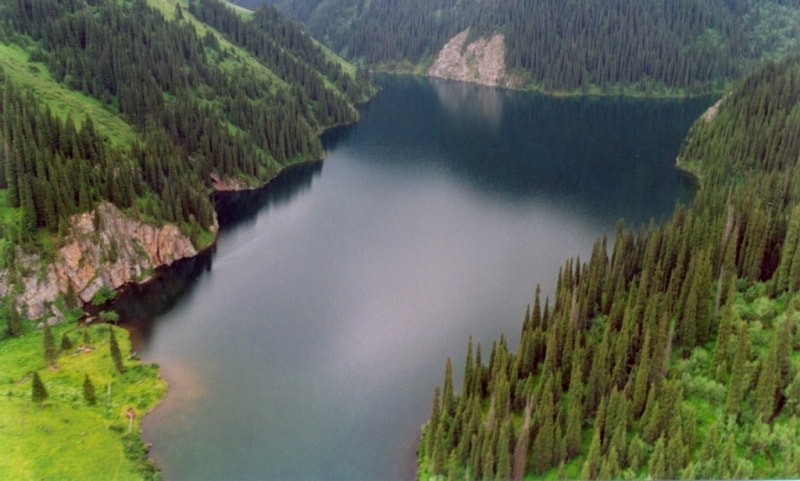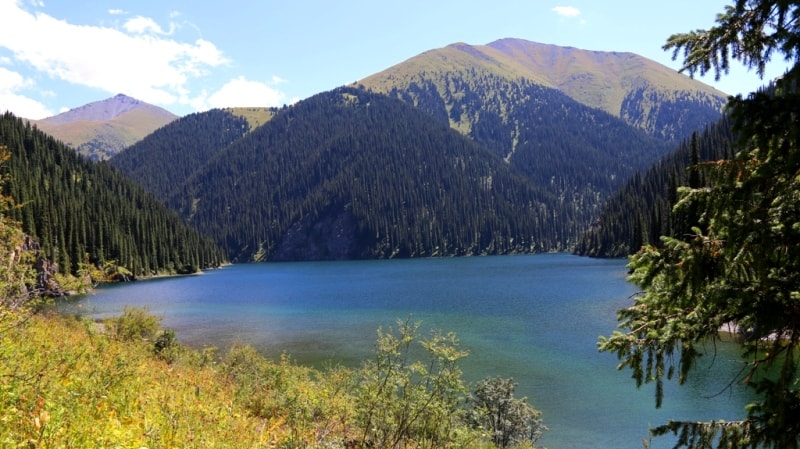 Note:
Author program of Alexander Petrov. Copying and introduction -  from the sanction of the author  petrovsra@mail.ru
Alexander Petrov
photos.