Kaiyndy glacier.
Tours across Issyk-Kul region.
"It is not the strongest of the species that survive, nor the most intelligent, but the one most responsive to change"
Charles Darwin.
Travel on glaciers of Central Tien Shan.
The Kayindy glacier, located between the Inylchek-Tau and Kaindy-Katta ridges, is one of the largest glaciers in the Central Tien Shan, located in the Ak-Suu region in the east of the Issyk-Kul region. In the basin of this river there are 113 glaciers with a total area of ​​151.3 square kilometers.
At the headwaters of the Kaindy River, there is the Kaindy Glacier, 25 kilometers long (12.2021), with an area of ​​80.1 square kilometers. Its feeding area is occupied by two huge circus at an altitude of more than 5500 meters above sea level and through a low ice section it connects with the feeding area of ​​the Komsomolsky glacier, a tributary of the South Inylchek glacier.
The Kayindy glacier reaches 25 kilometers (12.2021), yielding in length only to the South and North Inylchek glaciers. The width of the glacier is 0.7 - 2 km, the area is 75 square kilometers (excluding tributaries, the glacier area is 40 square kilometers).
The firm's pool lies at an altitude of 4700 - 4800 meters above sea level, the tongue of the glacier, about 170 meters thick, drops to an altitude of 3352 meters above sea level. In the upper part, the Kayindy glacier is a flat snow field, gradually (after 2 - 3 kilometers) turning into a smoothed icefall.
Between 1943 and 1960, the end of the glacier advanced 1.3 kilometers, and in 1960 its surface was a chaotic pile of sharp-angled ice blocks. Further advancement of the glacier stopped, and after 5 years its surface became much smoother (Osmonov 1974).
At present, the lower 10 kilometers of the glacial tongue are under a moraine, on its surface there are many hillocks and depressions, many of which are filled with water, which indicates the degradation of the glacier after the movement.
The highest point of the firn zone is located at an altitude of 5420 meters above sea level. The Kayindy glacier system contains more than 20 tributary glaciers and 14 independent glaciers separated from the main trunk. The largest tributaries are Schmidt and Powerful.
Belongs to the type of dendritic (tree-like) glaciers, receives dozens of tributaries, some are independently complex glaciers. The feeding area is a vast multichamber circus glacier. Refers to pulsating glaciers. The Kayindy river of the same name originates from the Kayindy glacier, flowing through the territory of the Ak-Suu district of the Issyk-Kul region.
Geographic coordinates of the Kayindy glacier: N42 ° 05'25.13 "E79 ° 42'07.99"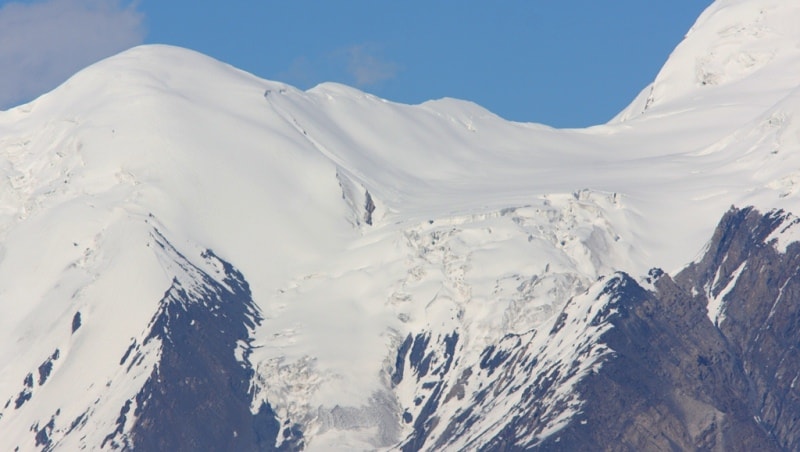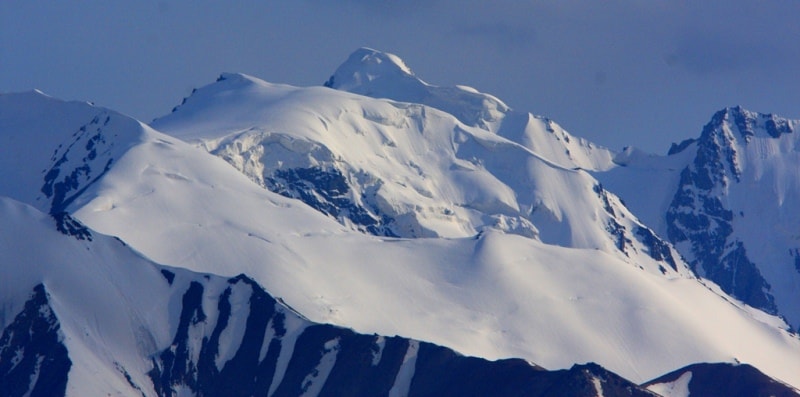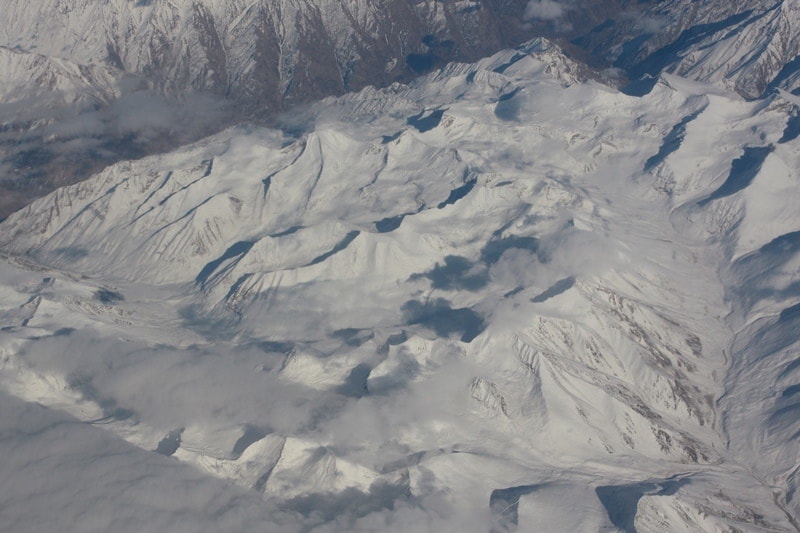 Authority:
Book "Issyk-Kul, Naryn", encyclopedia. Frunze, 1991.
Photos by
Alexander Petrov.