Kargaly River.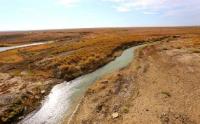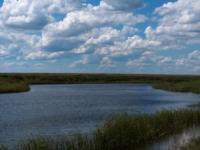 New tours in Kazakhstan.
"It is so established by nature itself"
                                      Livy.
Travels from Russia to Kazakhstan.
The Kargaly river originates from a spring at the foot of the Zhylantau mountain in the Aktobe region. In the upper part of the mountainous terrain, these clear icy waters murmur merrily in a small stream, but, taking along other spring waters along the road from the basin area of ​​5,130 square kilometers, on the plain the river valley is already 0.2 - 1.2 kilometers.
And what a violent disposition by the river in spring, when the snow melts and flows into the river! Evidence of this shore, dotted with ravines. In the summer in these coastal ravines is such a kingdom of herbs, berries and shrubs!
No wonder that there was a place for relics living here since time immemorial! In the fall, a riot of colors changes the landscape beyond recognition. She runs 114 kilometers from the mountains along the territory of three regions of the region and flows into the Ilek River at a bridge in the city of Aktobe.
In ancient times and even in the recent past, Ilek was a rather powerful and full-flowing river, which walked meandering between the distant indigenous banks. Ilek valley was up to six to eight kilometers wide. Like all rivers of the Ilek region, it feeds on springs from the mountains, spring melt water and carries its waters to the Ural River.
For economic purposes, it was very important to reasonably dispose of the excess water that comes in the spring. Now the river flow is regulated by the Aktobe reservoir, and the Kargaly rivers are regulated by the largest Kargaly reservoir.
Authority:
A.G. Isachenko, A.A. Shlyarnikov. The nature of the world. "Landscapes", Moscow, "Thought", 1989.
Photos
Alexander Petrov.