Кеmpir-Tas rock in Bayanaul park.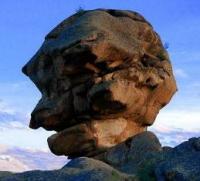 Travel on national park Bayanaul.
«Nature never deceives us; it is we who deceive ourselves»
Jean-Jacques Roussea.
Tours Historical places of Kazakhstan. 
Rock Кеmpir-Tas (stone Baba-yaga) - the sculptural image of a head of the spiteful old woman with long крючковатым a nose and the slightly opened mouth.
Stone "kempir men shal" - the present stone city which have named - city of stone miracles.
Stones of the most freakish form. Here a stone "kempir men shal", nicknamed for structures of the old grandfather and the old woman in a scarf.
Rock Кеmpir-Tas is the object most visited by tourists in park Bayanaul.
Uniqueness of rock Кеmpir-Tas is characterized by that it was created with the nature forces of a wind, the sun and waters to grind an image fantastic the Baba-yaga (Кеmpir-Tas). Rock Кеmpir-Tas is visible from some raised points of road from lake Toruaigyr to lake Zhasybai.
On the one hand it is possible to see the old woman, and about other shape of the young girl.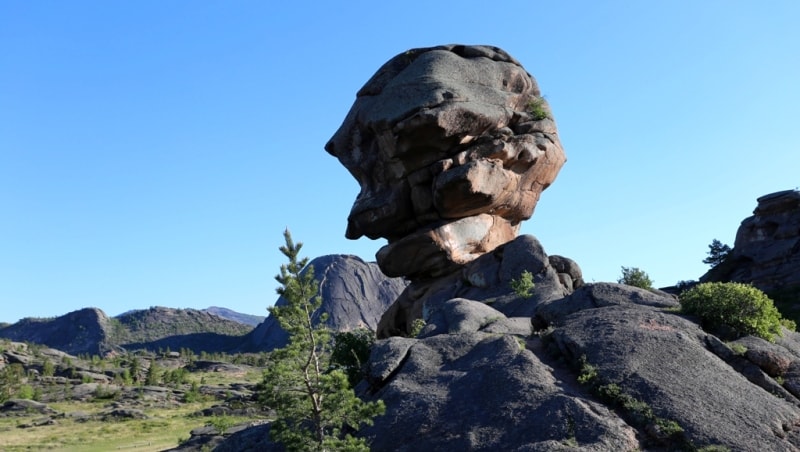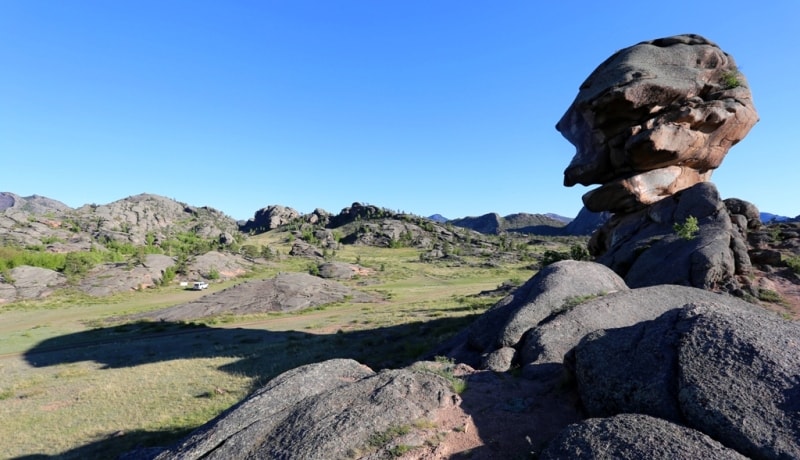 Authorship:
Advertizing leaflet Bayanaul of park, 2003.
Photos
Alexander Petrov.