Khanaka of Nadir Divan-begi.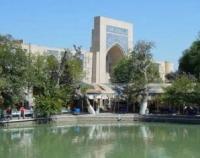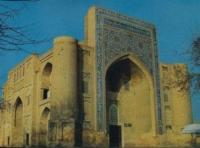 Class trip in Bukhara.
"The universe contains many planets which make it what it is – a unified system. In addition, our bodies contain many organs, and each part is congruent to a planet in our solar system. The universe we see out our eyes is a mirror of what is within us. This is what God meant by making man in his image. We are all made as a reflection of God and that reflection of him is within us. Furthermore, not only are all religions connected to the same Truth, or Cosmic Heart, but this concept is also mirrored in the pantheons of ancient religions, where each of the many gods simply represented one set of characteristics of the ONE. And in all cases, these many gods symbolized the planets, therefore mimicking the different parts of the universe and the ONE God's many mirrors (He Who is All). The structure behind all polytheistic religions of the past and present is one and the same. They are all built on the same foundation as Nature" 
Suzy Kassem.
Tours over places of interest of Bukhara.
This Khanaka (1619 - 1620) a rectangular edifice topped with a dome. The building has non-traditional narrow and prolate main portal along with two lateral entrances. The hall (dhikr-hana) has excellent acoustic properties.
The inner walls of the hall are recessed with niches fringed with stucco moldings. The dwelling space occupies corners and lateral exterior walls of the building. The finishing of the main entrance gate is made quite conservatively, with an exception of some floral elements in ornamentation.
The edges of the main portal are overworked with epigraphy ornaments. The main front of the khanaka is cornered with towers cut at a level of the walls. The khanaka, owing to its location and size (side of the square hall is 11,2 m. - 36,75 ft.) in the course of centuries was the prominent cultural and religious centre of Bukhara.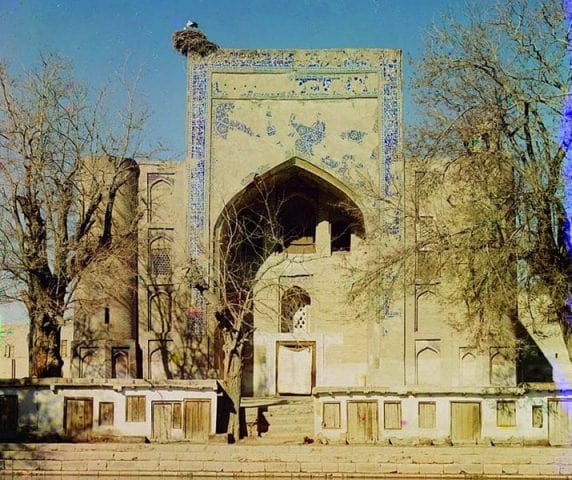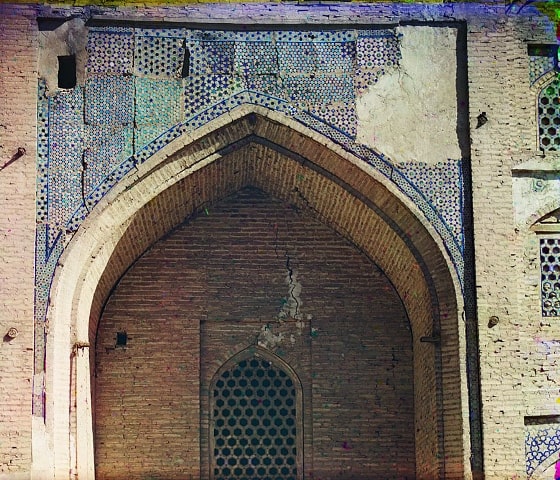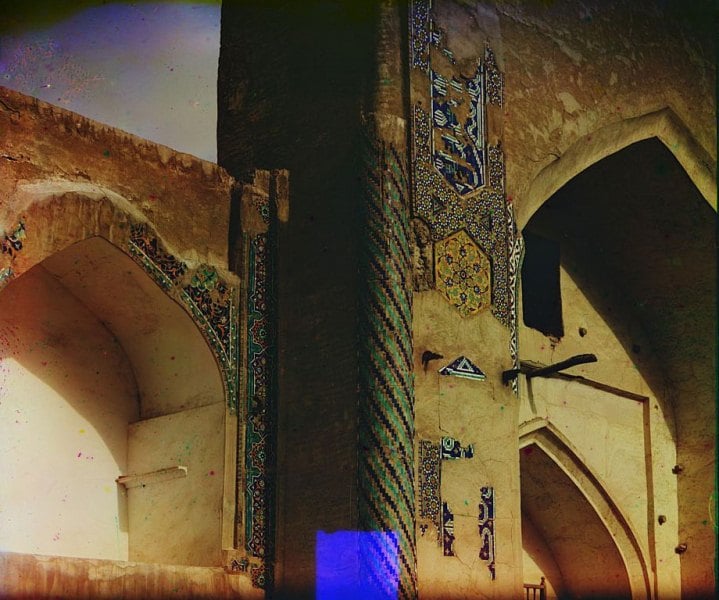 Authority:
Dmitriy Page. The Guide to Bukhara. History and sights. http://www.pagetour.org