Khilvet Auliye-Kumchik ata in Turkestan.
Tours Turkestan.
«Memory is the treasure house of the mind wherein the monuments thereof are kept and preserved»
Thomas Fuller.
Historical sights of Turkestan.
Hilvet Auliye-Kumchik ata an is in one kilometer to the South from Ahmed Yasavi hanaka, outside a medieval part of the city, on the open area. Hilvet treats cult constructions of rituals sufi. The beginning of construction of hilvet in the territory of the South of Kazakhstan belongs to the IXth century and can be connected with penetration of shafiit of heretics in Islam, as we know, taking refuge in underground constructions here - Torahs.
Hilvet Auliye Kumchik ata an - underground 2nd chamber construction with the entrance the mine arranged at the end of narrow long (about 10 m) of a corridor. It is difficult on clay from a burned brick, square shape.
The distant room of square shape, with the party about 2 meters and 1,6 meters high, is blocked by the tent arch. The room of a round form adjoining it, with a diameter about 2,5 m and about 2 m high, is blocked by a dome.
In rooms small niches for lamps are arranged. The corridor bent in the plan is difficult, as well as the main rooms, from a burned brick, is blocked by a curved arch. In overlapping of its middle part the light opening in the form of a well with a diameter about 1 m in all width of a corridor is arranged.
The entrance in hilvt in a ruined state, steps of a ladder is not revealed. Interiors of all construction are not plastered.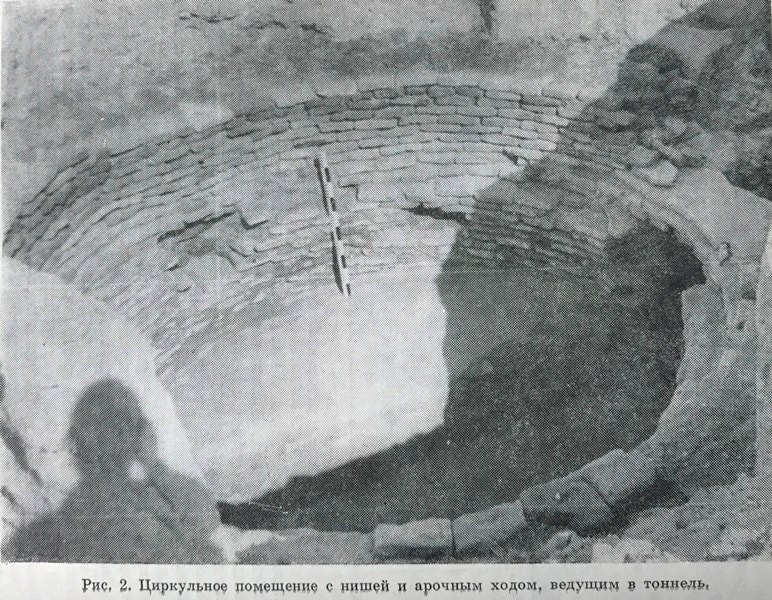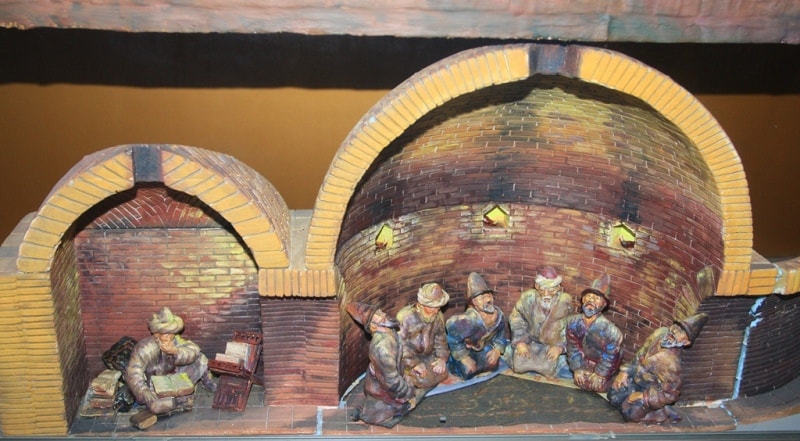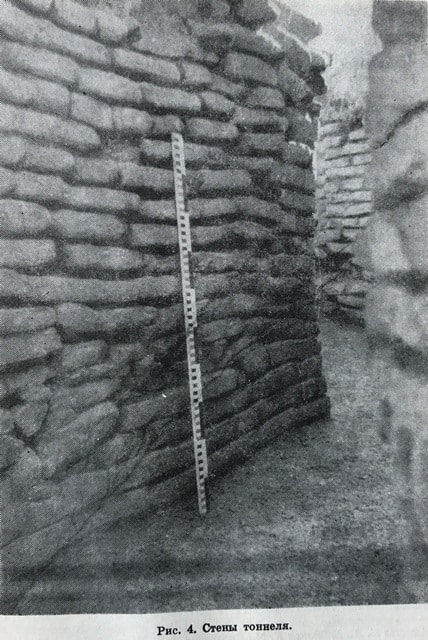 Authority and photos:
T. N. Senigova. "A unique cultural construction Auliye Kumchik of at a near Turkestan". The past of Kazakhstan on archaeological sources. Nauka publishing house of the Kazakh SSR. Alma-Ata, 1976.
Color photos
Alexander Petrov.