The mausoleum octahedral in Turkestan.
Trip from Bishkek to Turkestan.
"It was up this causeway that the Tajik ancestors, the Sogdians, had fled from Arab invaders in the eighth century. For more than fifteen hundred years they had lived along the Zerafshan in a loose-linked galaxy of oasis princedoms. Rut Turkic and Arab incursions at last confined them to the great cities, where their Tajik descendants survive, or drove them deep into the mountains, and the valley which we followed still seemed to echo their desperate migration"
The Lost Heart of Asia, Colin Thubron.
Architectural monuments of Turkestan.
The mausoleum octahedral in Turkestan is dated is in the territory of the Turkestan necropolis, in 40 meters to the South from east minaret of a khanaka of Ahmed Yasavi XIV - XVI century. The mausoleum remained in the destroyed state.
Rectangular in the plan, at the expense of the small portal in the northeast direction. Such orientation of the mausoleum which is not considering a nearby khanaka of Ahmed Yasavi allows to carry it to the early period of construction - till XIVth century though at on-site investigation of a monument the accompanying archaeological dated the period not earlier than the XVIth century came across.
The mausoleum interior 8-faced with 8 equal niches in walls, as was defined by the name of the mausoleum. Big destructions do not give the chance to restore its shape. The crypt in the mausoleum is not found.
A floor is covered by a square brick. On a floor 3 small gravestones, of sandstone with completely lost epitaphs. At an architectural inspection of a monument late period of a capital of the mausoleum. An essential detail is the device of a new entrance with an on Ahmed Yasavi khanaka that can be belongs to the period after the XIVth century, but not later than the XVIIIth century when the mausoleum already had considerable collapses.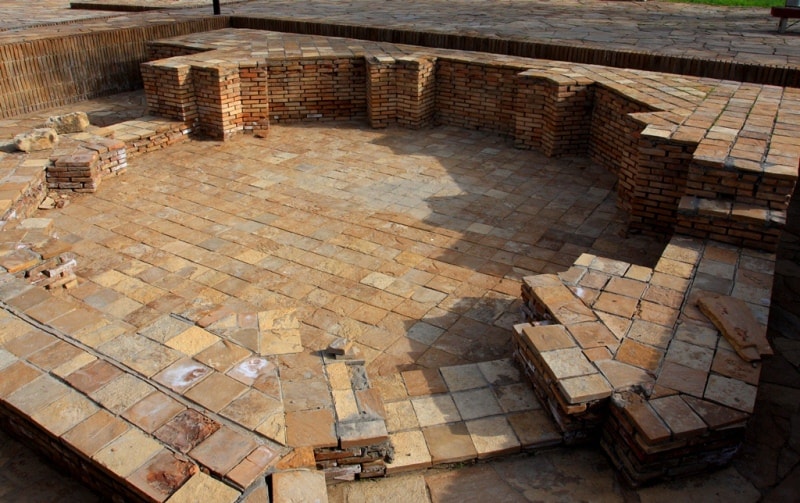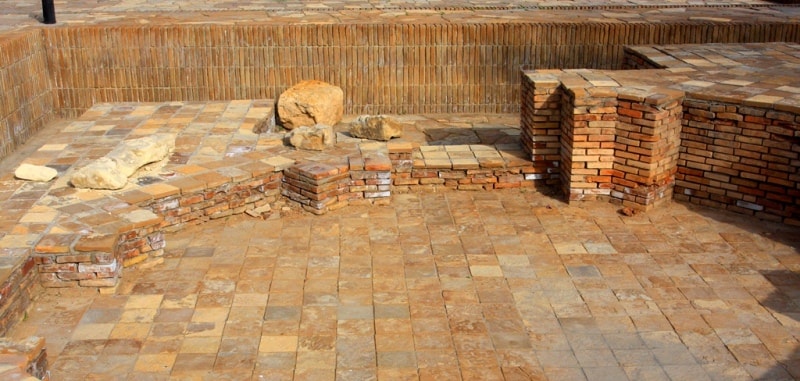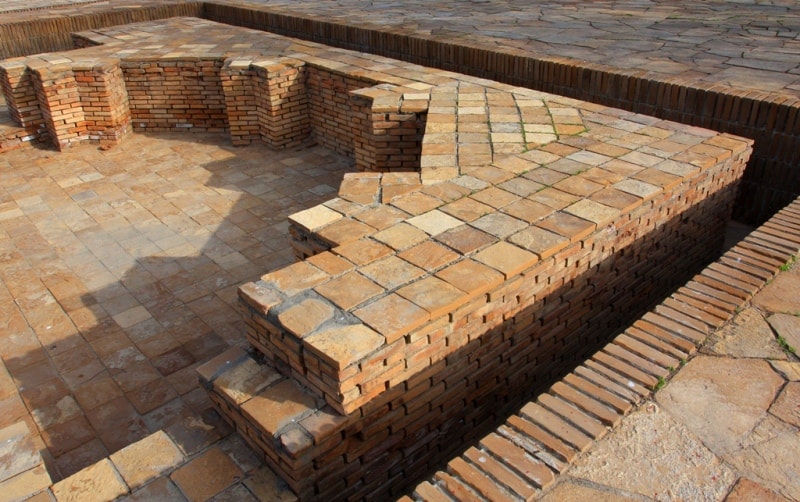 Authority:
Arch of historical and cultural monuments of Kazakhstan. Southern Kazakhstan area. Volume 1. Alma-Ata. Main editorial office "Kazakh of an Entsiklopediyasa", 1994. Author of article E.G. Malinovskaya.
Photos
Alexander Petrov.