Lake Karakol on Sibiny cascade.
Walks on the Sibiny lakes.
"If you saw one cape, one mountain, one sea, one river - you have already seen everything"
Robert Burton.
Cascade of Sibiny Lakes.
Karakol Lake is located in the southern part of the Koktau mountain range and belongs to the northern part of the Kalba Range. The lake is located in the Ulagan district of the East Kazakhstan region and belongs to the system of Sibin lakes.
Lake Karakol is the smallest and last in the cascade of Sibin lakes, given the direction from west to east. The length of the lake in the direction from north to south is 850 meters, the width in the direction from west to east is 623 meters.
The coastline is 2,406 meters long. In the eastern part, a narrow part of granite rocks adjoins the lake. On the west side, over 516 meters, the lake shore is also rocky. The northern and eastern parts of the lake are swampy and overgrown with shrubs and deciduous trees, mainly birch and aspen.
The lake is surrounded by dense grassy vegetation, bushes and deciduous trees. The basin of Lake Karakol is closed on three sides, opening to the southeast, where it is surrounded by the slopes of the Ablaykitsky graben and separated by narrow ridges.
The lake is connected by a stream that flows from Karzhinkol Lake. The lake is fed by groundwater, spring snowmelt and a small river flow. Karakol Lake is the most southeastern in the cascade of Sibinskiye lakes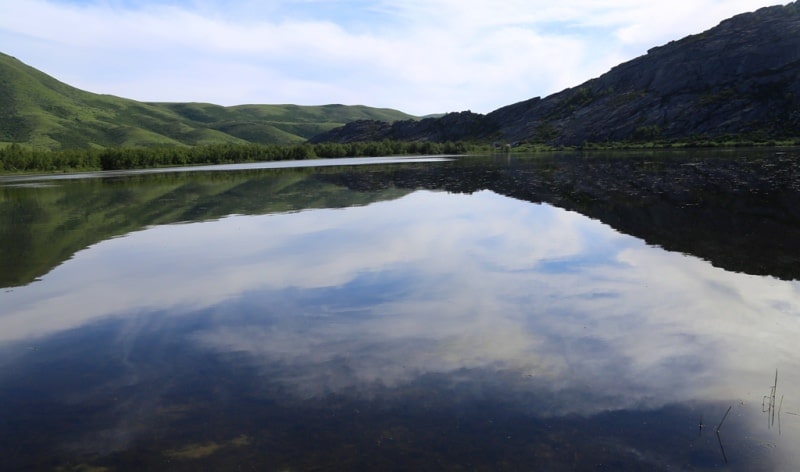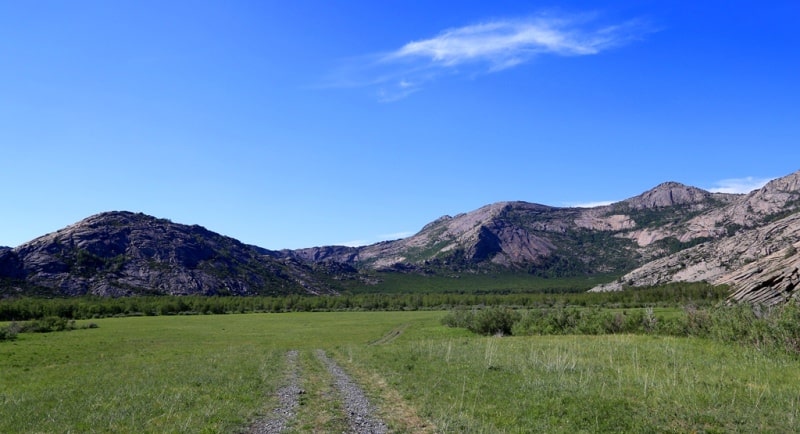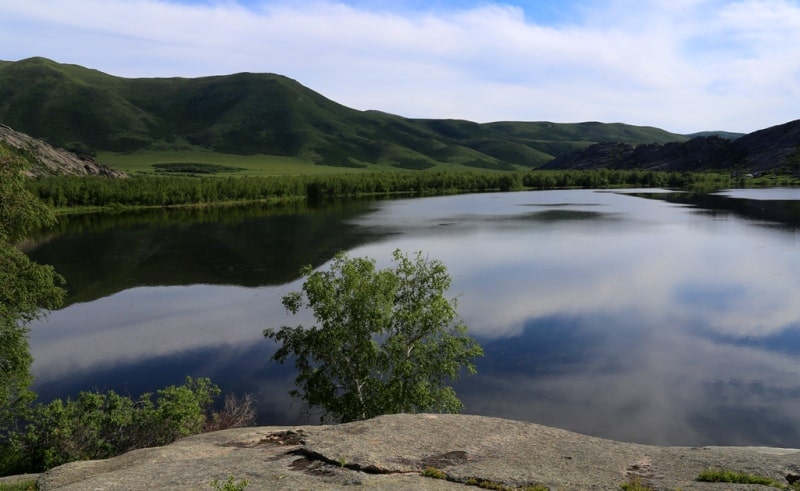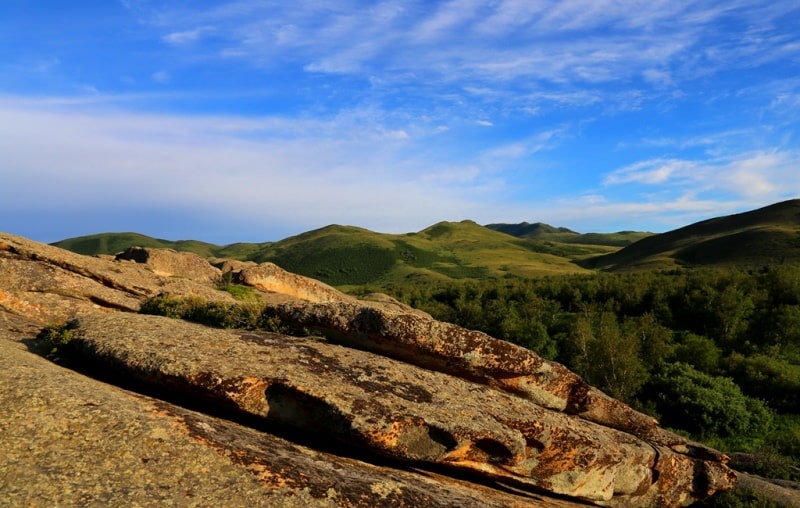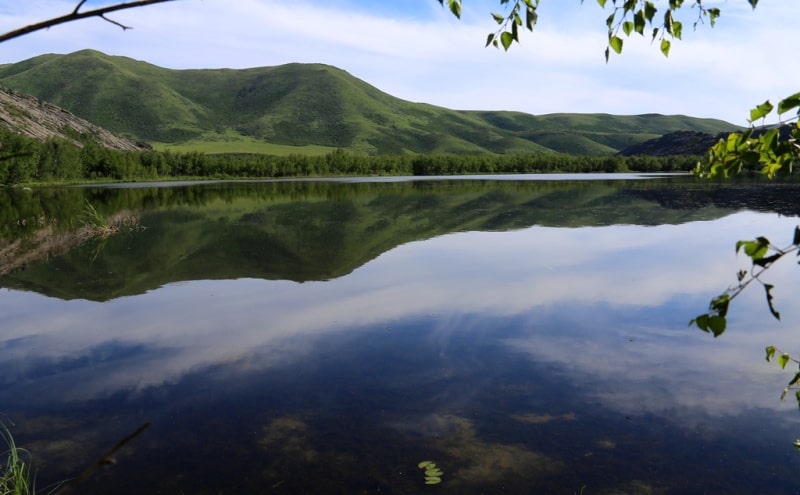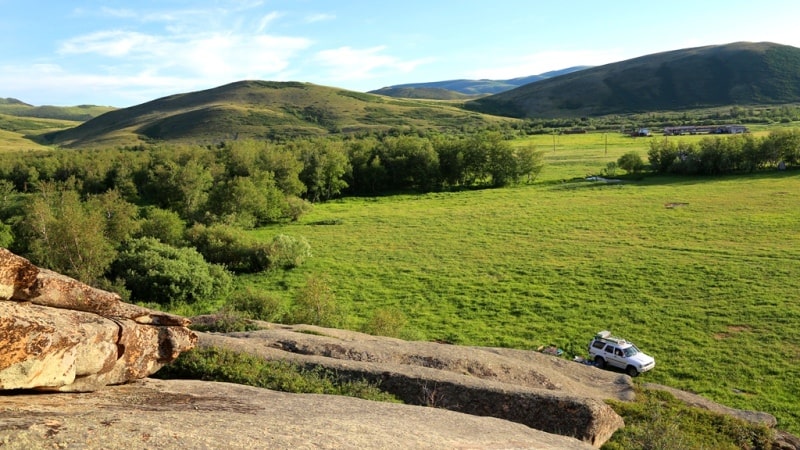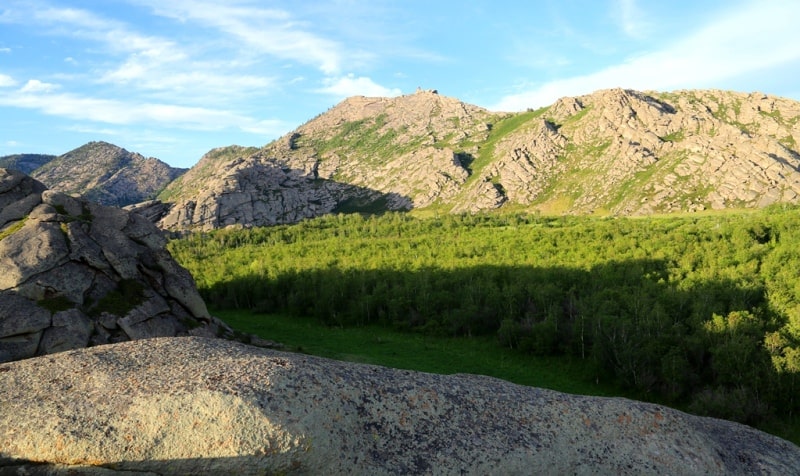 Authority and photos
Alexander Perov.